Image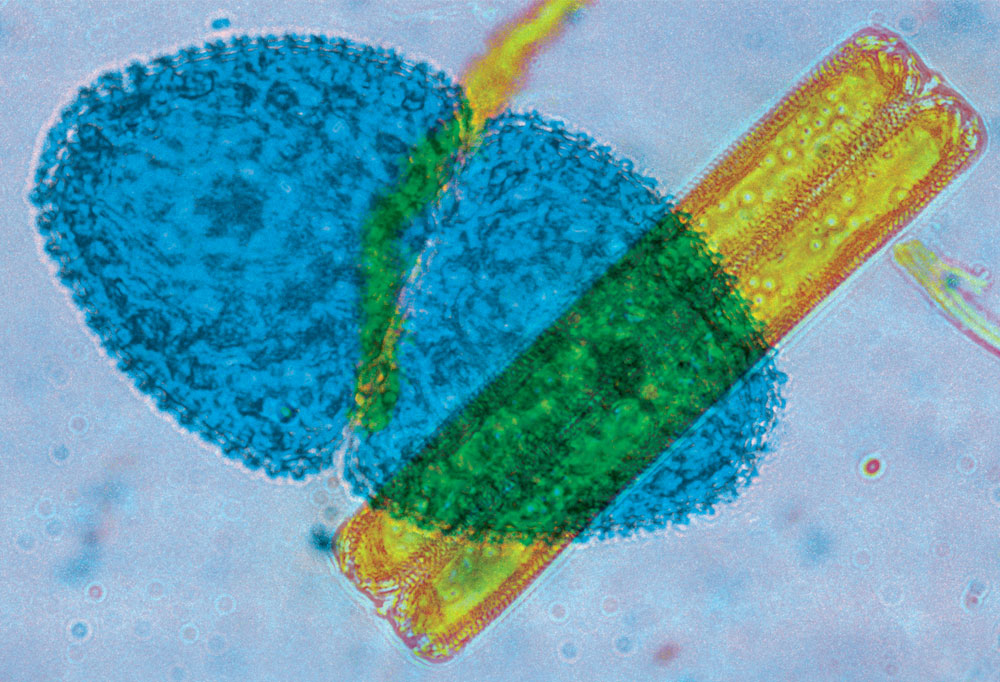 Bioblitz Reveals Biodiversity
Scientists often find much more data than expected when they engage in a bioblitz, a research effort focused on finding as many species as possible in a location within a short amount of time.
A team led by Ashley Huffman, a 2017 graduate of UVA's College at Wise, participated in Virginia's Natural Tunnel State Park bioblitz last year. They collected a variety of protists—single-celled organisms such as protozoa, algae, and slime molds—from the park's freshwater habitats and identified them using microscopy and DNA sequencing. With support from the Benjamin C. and Eleanore B. Sturgill Endowment Fund, their research project assessed protist biodiversity, finding an astounding variety of DNA sequences from these tiny creatures living in the lush environment.
This undergraduate research endeavor, conducted in UVA-Wise's Fellowship in Natural Sciences program, followed several steps in collecting and preparing samples. Huffman sent purified amplicons (processed and copied DNA) to a commercial sequencing facility then waited for the data—and was soon flooded with information.
The sheer amount of sequence data that we received shocked me. We had more than 1.5 million DNA sequences from five of the 96 total sample sites.
—Ashley Huffman (Wise '17)
The project is ongoing. "Since we have so much data, my colleagues, Jason Woods (Wise '18) and Anna Crowell (Wise '18), are analyzing the DNA sequences and other data we collected," she said. To date, they have identified over 330 distinct protists and have prepared a manuscript they hope to submit soon for publication.
FINS students work with a faculty mentor and receive a $3,000 summer stipend. They give a public seminar and are also encouraged to present at regional scientific meetings and undergraduate conferences.
Huffman said the research allowed her to see how scientific research is conducted outside the lab. She plans to attend graduate school and study molecular biology after spending time in the workforce.
"In today's competitive job market, undergraduate research really helps to set you apart from the crowd," Huffman said. "My lab techniques and general knowledge that I learned allowed me to more easily understand and excel in my last year of classes."
Since its establishment, the Sturgill Endowment Fund has supported nearly 40 students through the Fellowship in Natural Sciences program. "I am greatly impressed to hear from the students of the good summer research experiences they have through the program," Eleanore Sturgill said. She was delighted to learn that their FINS participation helps many go on to graduate and medical schools.
Sturgill also credits the Wise faculty with fully developing the FINS program. "The dedication of the able faculty is reflected in the students' projects."