Image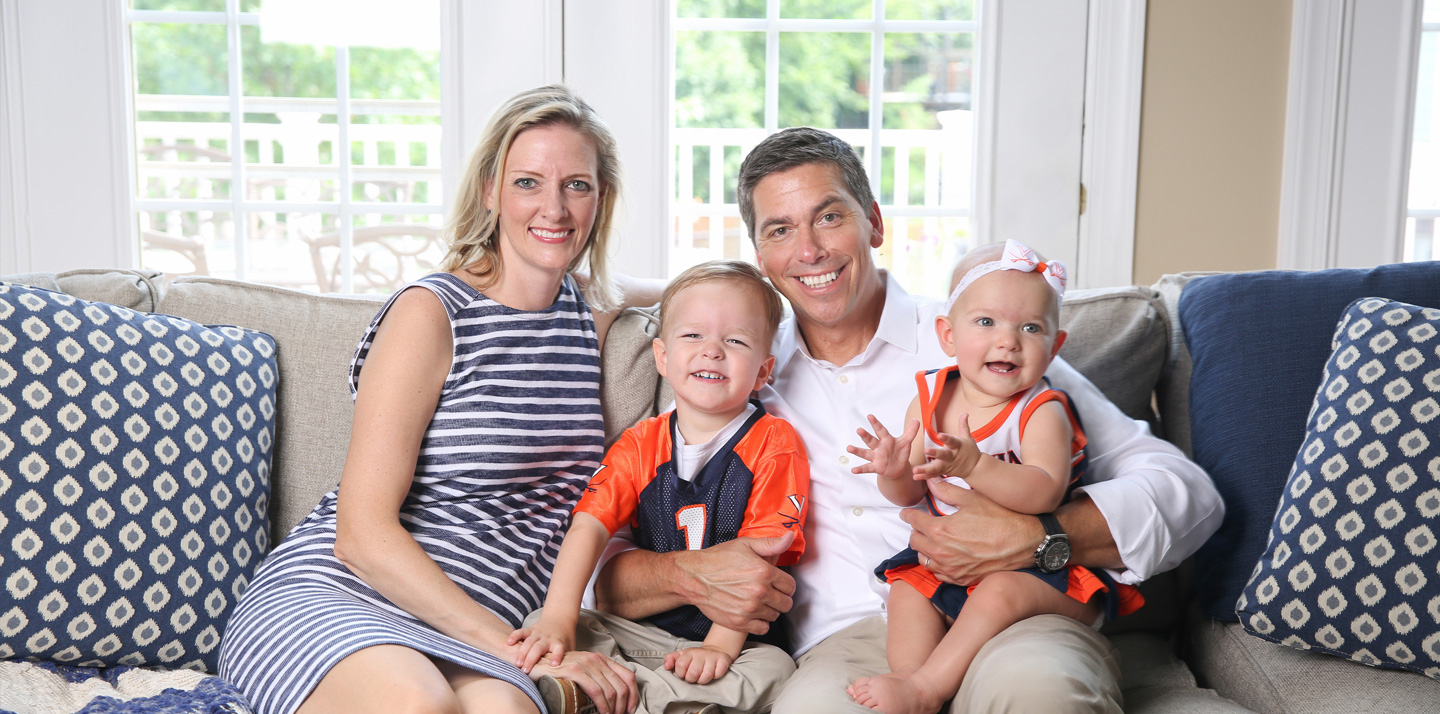 The Phillips, who are members of both the Cornerstone and Rotunda Societies, relax at home in Ashburn, Virginia.
Marisa Kozlowski Phillips (Nursing '99) was destined to be a Wahoo.  
Spending her high school years in Surrey, England, she dreamed of one day enrolling at a U.S. university where she could expand her intellectual frontiers while taking part in an enthusiastic athletics culture.  
Arriving at UVA, she found what she was looking for. "I was overwhelmed at first," she said. "The community seemed so big, and the games were so intense."  
Over the next four years, Marisa made the University home. She graduated with a nursing degree and worked as a pediatric oncology nurse before discovering her true path in the pharmaceutical industry. 
Later, she met John, an ex-Air Force man and fellow sports fanatic. The two bonded over their love for college hoops. While John wasn't yet as ravenous a UVA fan as Marisa, that would change: In 2012, he underwent surgery at UVA Medical Center to correct a congenital heart defect. The experience left him feeling more connected to the University. 
"I was all in after that," he said. 
One night, following a particularly exciting men's basketball game, John suggested that he and Marisa walk to the Rotunda. Arriving there, he led her up the building's iconic north stairs and proposed under the stars. Her entire family was in attendance.    
Four years and two kids later, the couple is happier than ever. Given their love for UVA, it's no surprise that they've been such loyal supporters. Since graduating nearly two decades ago, Marisa has provided consistent annual support to areas such as the School of Nursing and the Virginia Athletics Fund, and the couple—who are members of both the Cornerstone and Rotunda Societies—have continued to do so in marriage.   
"UVA has given us so much," she said. "We want to do everything we can to ensure it remains the incredible University that it is."