What would a university be without a library? These essential institutions underpin scholarly pursuit, providing students and faculty with access to virtually infinite knowledge. For nearly two centuries, the University of Virginia Library has stood as an enduring symbol of learning. Today, it is among the finest in the nation.
Support for the Library dates back to 1835, when James Madison made it a beneficiary of his will. In addition to donating his collection of books and pamphlets, Madison gave $1,500, helping the young establishment extend its intellectual reach.
Just over a hundred years later, in 1938, the Library received a gift that would secure its status as a highly regarded research destination. Acting on the wishes of the late humanitarian, Tracy W. McGregor, the Michigan-based McGregor Fund donated his collection of rare American artifacts. Consisting of books, manuscripts, and other documents, the collection features such rarities as Ptolemy's "Cosmographia," printed in 1475, and Hakluyt's "Principal Navigations," which announced the results of Columbus' first voyage to the Americas.
As the Library continued to grow, other notable gifts arrived. Distinct among these is the Clifton Waller Barrett Library of American Literature. Spanning the years 1775 to 1950, the collection contains a nearly complete assemblage of the works of every major American literary author and is one of the most comprehensive of its kind in the world.
Image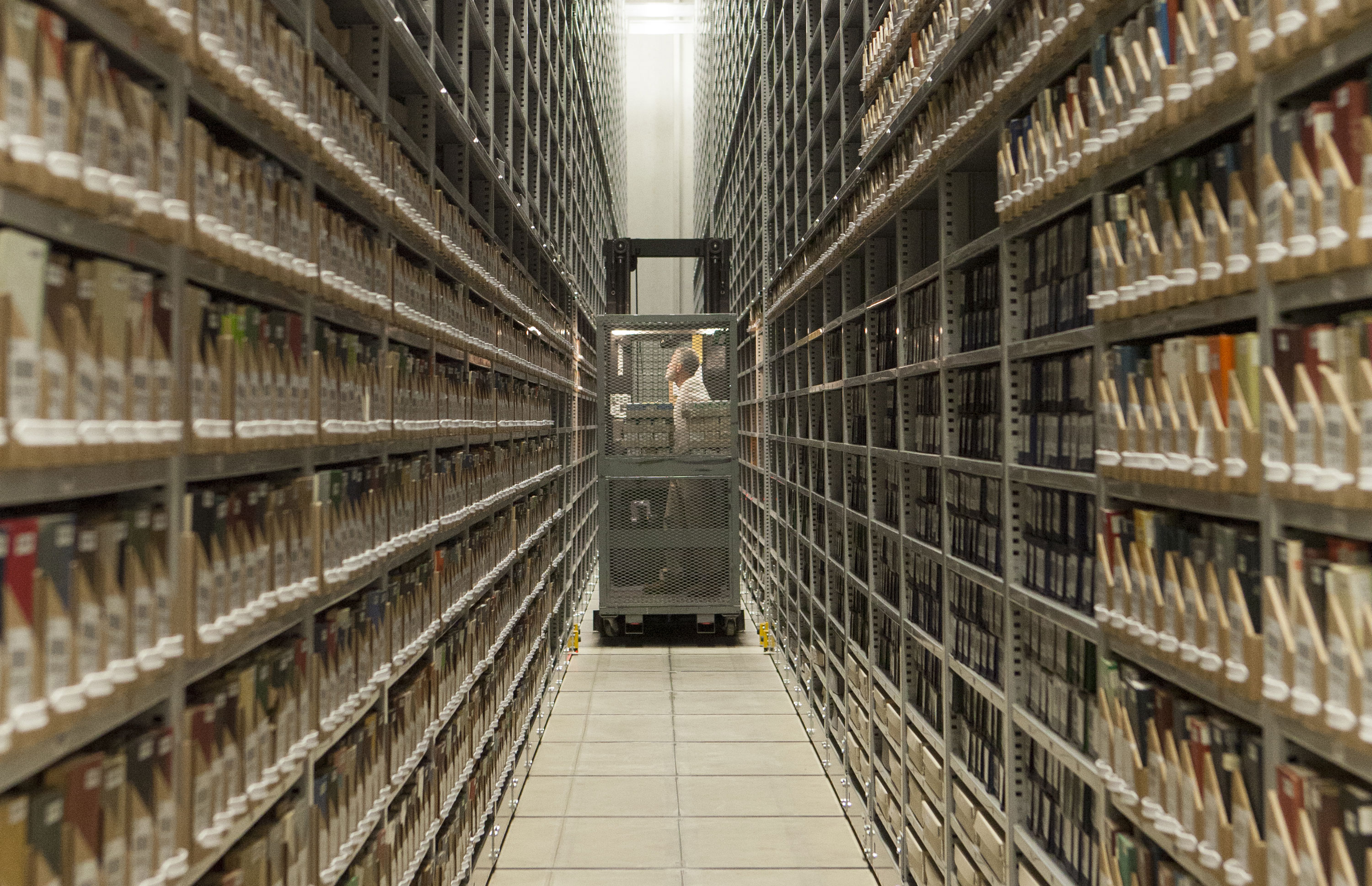 By 1992, technology was beckoning, and UVA set its sights on pioneering the digital library space. The Electronic Text Center, or Etext, enabled the creation and use of digital materials by humanities scholars. Following a challenge grant from the National Endowment for the Humanities, Jeffrey C. Walker (McIntire '77) made a gift that supported the digitization of important early American texts.
Over time, the Library's assets had grown exponentially, and space was becoming limited. Early in the new millennium, two prominent families stepped forward with gifts that would help facilitate the construction of a new facility. Mary and David (Col '39, Law '41) Harrison made a leadership gift to build the Mary and David Harrison Institute for American History, Literature, and Culture. The couple also donated the invaluable Flowerdew Hundred Archaeological Collection. Around the same time, a gift from Albert (Engr '46) and Shirley Small funded the Albert and Shirley Small Special Collections Library, and Mr. Small donated his world-renowned Declaration of Independence Collection. Together, these serve as a consistent source of enrichment for students and scholars from around the world.
The University of Virginia Library has been central to creating what many consider to be one of the nation's finest educational experiences. Through it all, visionary donors have ensured that this iconic institution continues to inspire all who step through its doors.