Image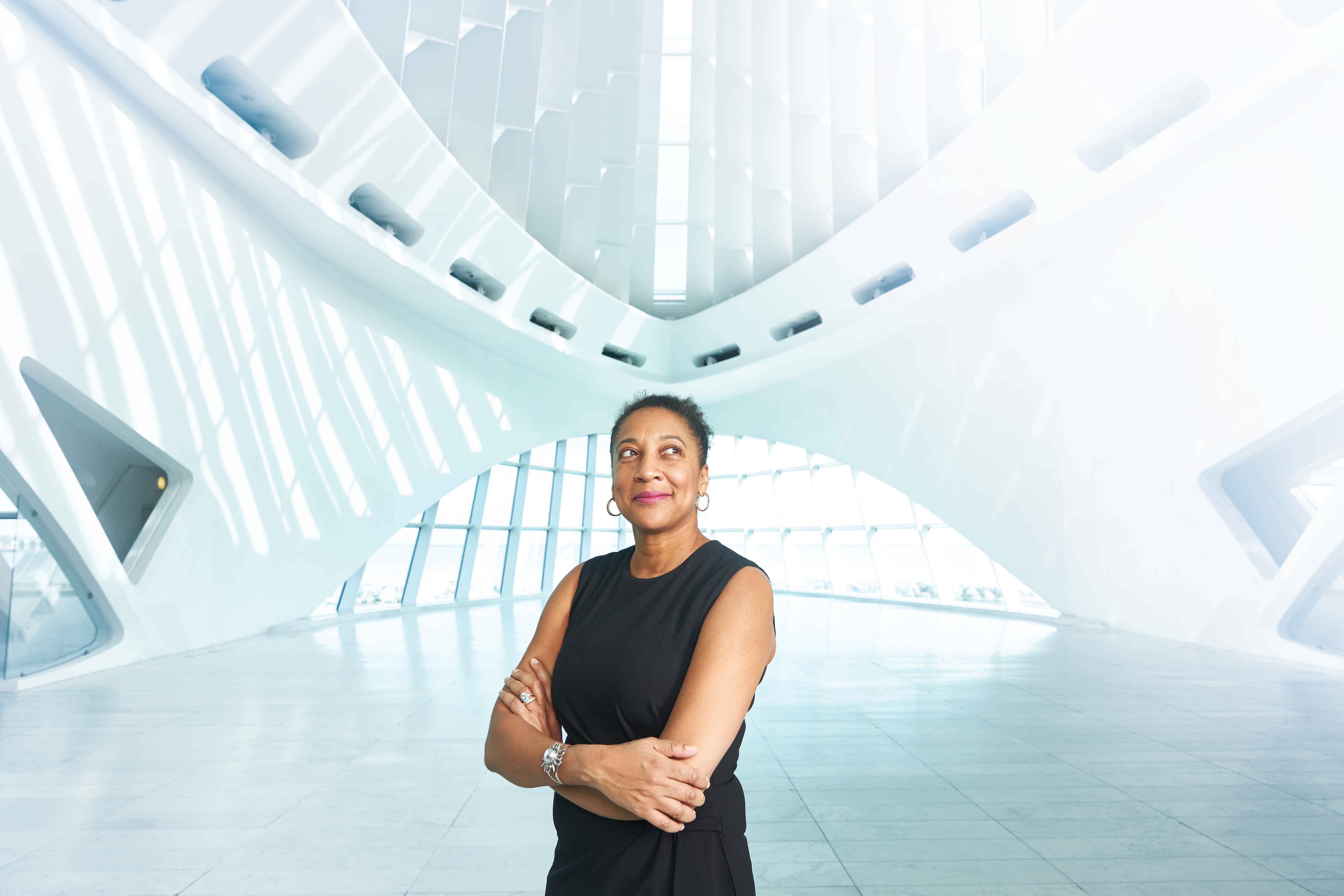 Kathy Thornton-Bias (Col '88) is used to answering big questions. Asked what she'd like to accomplish through her philanthropic support for UVA, she offers an unequivocal vision: "Wahoo world domination."
Coming from anyone else, the answer might seem lofty. In the case of Thornton-Bias, however, one gets the sense that it just might be possible.
Maybe that's because of all that she's accomplished. Currently CEO of the Boys & Girls Club of Greater Milwaukee, Thornton-Bias has forged an eclectic career serving on the front lines of some of the nation's most notable brands—from Saks Fifth Avenue, to the Museum of Modern Art, to Bang & Olufsen.
Originally hailing from Louisville, Kentucky, Thornton-Bias grew up as one of two sisters in a middle-class family. After moving to Columbia, Maryland, during her high school years, she attended a spring fling recruiting event at UVA and discovered that she loved the University.
"The truth of the matter is that I had a crush on a boy," she said. "But combine that with seeing the Lawn for the first time, and it was a pretty powerful experience."
As an undergraduate, Thornton-Bias thrived. She embraced the Honor Code, attended debates at professors' homes, and developed lasting friendships. Later, when she was entering the professional world, she found herself not only well-equipped to succeed, but in good company.
The world would be a better place with more UVA graduates. There's a way in which we learn, a way in which we disagree, and a way in which we honor each other that the world needs today. That's why we continue to support the University.
"I asked one hiring manager why so many of the applicants were UVA graduates and whether we were receiving preferential treatment. He said, 'No. UVA alumni perform better. They're coachable, and they want to learn.'"
Indeed, Thornton-Bias attributes much of her professional success to the education she received at UVA. She notes the important skills she gained and how they've continued to underpin her career.
"I may not have been a rocket scientist, but I knew how to listen, how to learn, and how to communicate," she said. "For a businessperson, those things are invaluable."
Later, Thornton-Bias met her future husband, Michael J. Cox. A proud Morehouse College graduate, Cox was largely unfamiliar with the University. That would change after attending a UVA football game. Cox, who grew up on the south side of Chicago, found himself won over by the enthusiasm, spirit, and traditions he witnessed in Charlottesville. By the second half, he was hooked.
Currently residing in the Badger State, Thornton-Bias and Cox are embracing life in the Midwest. Their jobs require them to attend a variety of social events, but they also make time for other types of fun, like going to Bucks games and—of course—cheering on the Hoos from the comfort of their living room.
The couple have been loyal members of the Rotunda Society for years, supporting a variety of initiatives in the College of Arts & Sciences, including the Julian Bond Professorship for Civil Rights Education.
When Thornton-Bias reconsiders the question of what she'd like to accomplish through her philanthropic support for UVA, she doubles down, this time elaborating.
"The world would be a better place with more UVA graduates," she said. "There's a way in which we learn, a way in which we disagree, and a way in which we honor each other that the world needs today. That's why we continue to support the University."