Image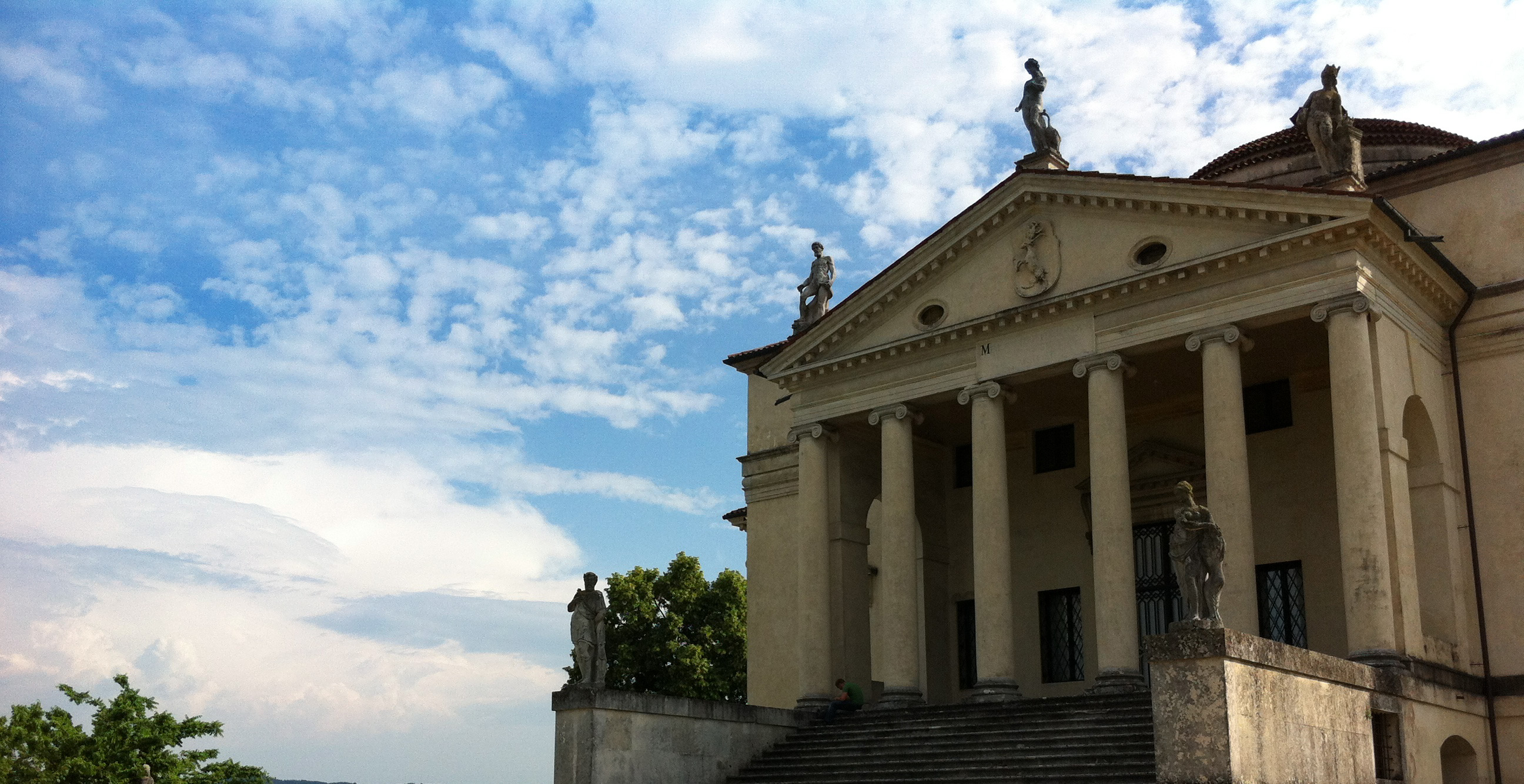 When the late, beloved architecture professor Mario di Valmarana (1929-2010) arrived at the University of Virginia in 1972, he couldn't have imagined that a three-month teaching appointment would blossom into an illustrious career spanning three decades. But that's just what happened.
A talented architect, revered educator, and skilled historic preservationist, Valmarana was a member of the UVA faculty for 28 years, cultivating a reputation as a devoted and demanding teacher with a profound grasp of architectural history. Imparting knowledge with enthusiasm, eloquence, and razor-sharp wit, he served as mentor to a generation of students.
Growing up in Italy's Veneto region, Valmarana experienced architectural and landscape masterpieces firsthand. He spent his summers at his family's villa, the Andrea Palladio-designed "La Rotonda" near Vicenza, which sparked his interest in architecture. After pursuing undergraduate studies in Italy, he moved to New York City, where he continued his education under the renowned Palladian scholar Rudolf Wittkower. There, he developed a firm belief in the importance of an architecture enriched by the design principles of the great works of the past.
This belief would animate much of Valmarana's work and teaching at UVA. In 1975, he pioneered the School of Architecture's first international study program in Vicenza, offering students the opportunity to immerse themselves in the region's culture, art, and architecture. Four years later, he founded the Venice study abroad program. Today, both remain cherished and integral parts of the school's curriculum, providing students with the opportunity to explore urban and architectural strategies through both contemporary and historical lenses.
The school is now taking steps to ensure that the Vicenza and Venice study abroad programs are well-positioned for years to come. The recently launched Next Veneto campaign seeks to raise $2 million to expand three current endowments and advance the study abroad programs in a sustainable manner. The primary endowment, known as the Venetan Fellowships Fund, covers student costs associated with attending the international programs, ensuring that every student has access to this important educational experience. The second, called the Valmarana Professorship Fund, covers faculty and teaching costs.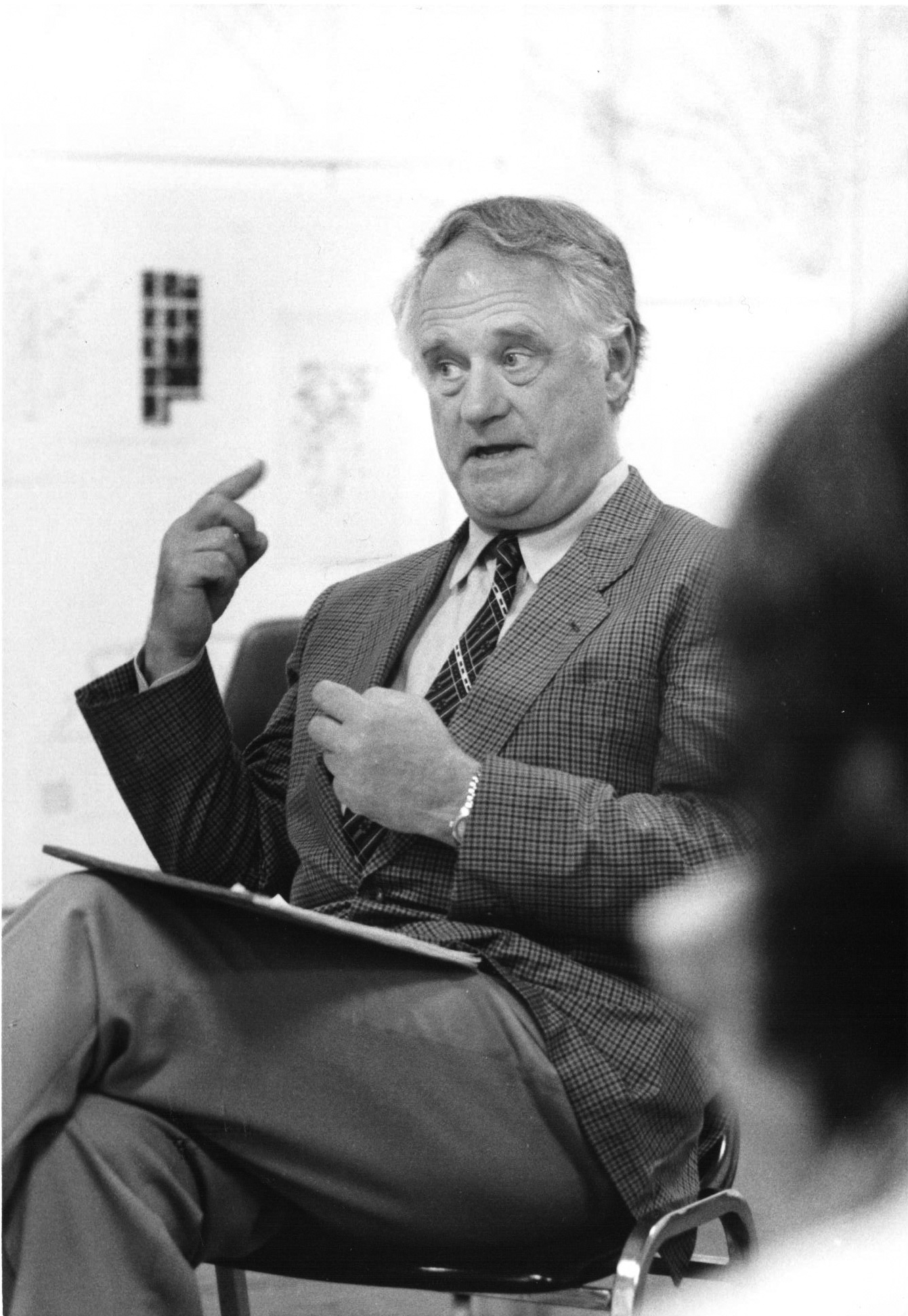 Valmarana was a passionate educator who emphasized the importance of architectural history.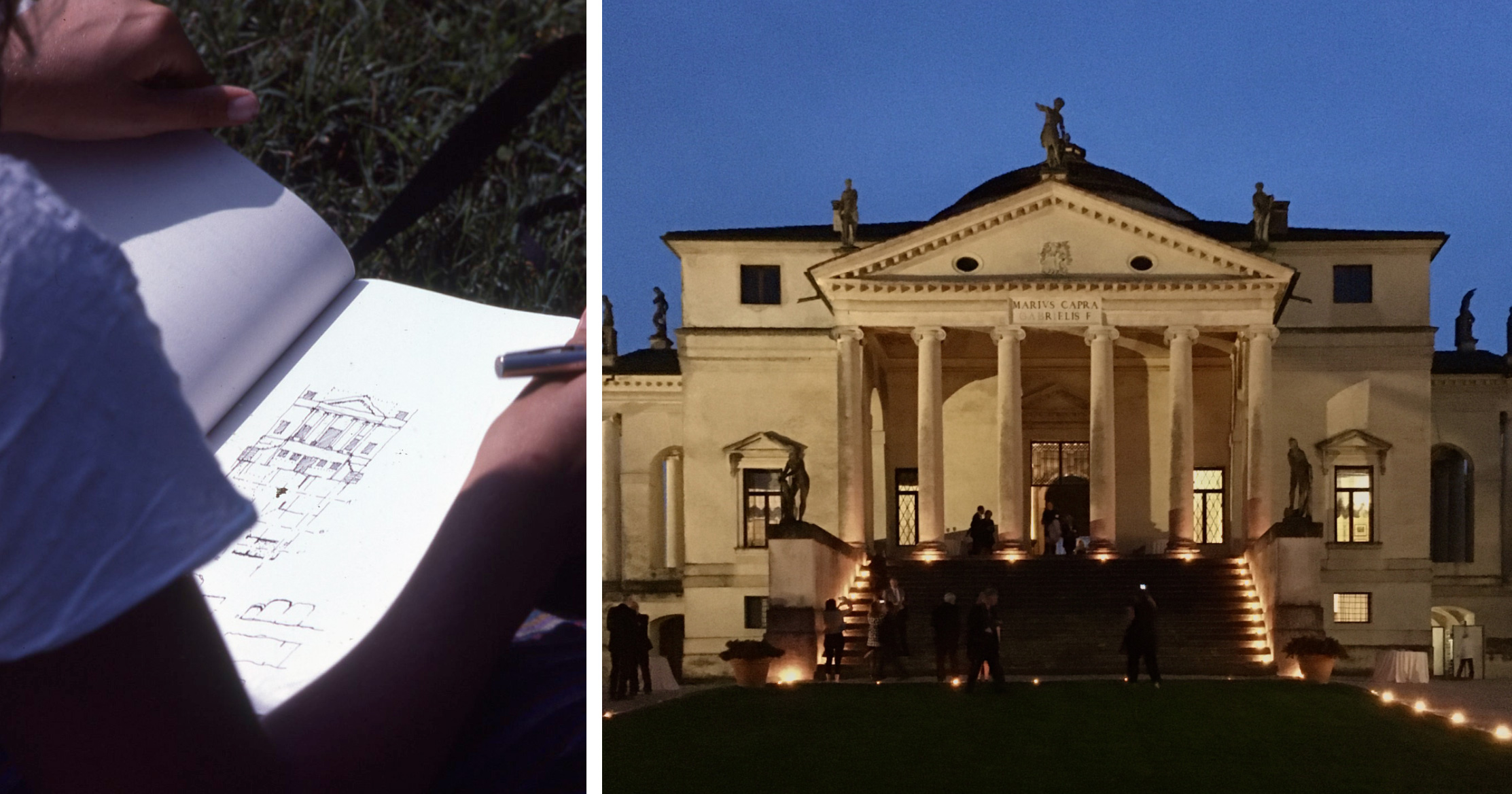 Left: A student sketches during one of many visits to "La Rotonda."
Right: Last October, the School of Architecture hosted a celebratory dinner honoring Valmarana at "La Rotonda." More than 250 alumni and former students of the professor attended.
And the third, known as the Valmarana Memorial Fund, covers programmatic expenses. The campaign will ensure that the pioneering programs Valmarana started continue to provide UVA students with international study experiences, preparing them for the demands of a diverse and globally connected world.
"For more than four decades, our students have learned from the Veneto as a result of Mario di Valmarana's leadership and the continued commitment of the school's faculty and alumni," said William Sherman, 2020 Mario di Valmarana Professor. "Our programs in Venice and Vicenza exemplify the school's core values, exploring the challenges of the future through the design, research, and analysis of these contemporary and historical landscapes, cities, and buildings."
Having launched its centennial celebration in September 2019, the School of Architecture is taking a moment to reflect on its past—while looking forward with great optimism. The school recently honored Valmarana's legacy in grand style with a week-long architectural excursion in the Veneto region, as well as a special celebratory weekend in Vicenza. The trip culminated in a gala dinner at La Rotonda, with more than 250 alumni and former Valmarana students in attendance.
"It was a magical experience," said Michael Vergason (Arch '72, '76), who attended the festivities. Vergason was one of a handful of students to attend the inaugural Vicenza program in 1975. He returned to teach the program alongside Valmarana a few years later. He now leads a successful landscape architecture practice. "Mario affected everyone's life and profession, and seeing the toasts made in his honor made it clear just how important he is. It's wonderful seeing how the school is working to build on what he started."
For more information about the Next Veneto campaign, visit arch.virginia.edu/next100/nextveneto