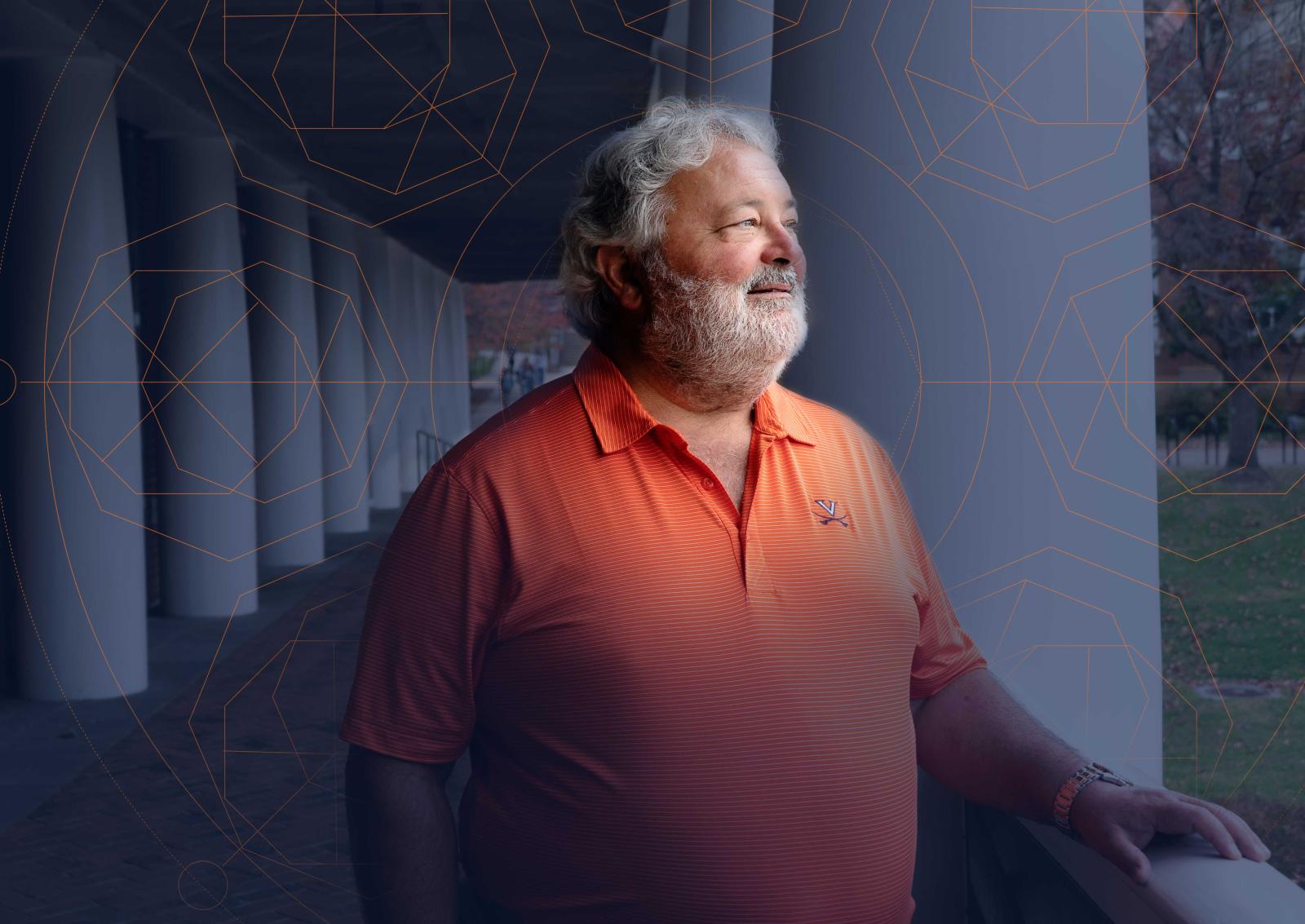 A Different, Deeper Feeling

Charlie Diederich
Member of the Lawn Society

When Charlie Diederich (Col '76) had time to kill between classes, he would meet a group of friends near the statue of Homer on the south end of the Lawn. From there, they would relocate to the shade of a nearby tree, where they kept a running game of bridge going throughout the school year. He found bridge to be a good cognitive workout, even if it sometimes interfered with his coursework.
Diederich is a former newspaper industry advertising and marketing executive who now lives in Virginia Beach. He enjoys returning to Grounds, particularly in the fall, for home football games. Like many alumni, he looks forward to tailgating with friends. In recent years, he's made time to attend the More Than the Score events that UVA schedules for game day. Diederich believes that these learning events prior to the football festivities set UVA apart from other schools.
"I love it!" he said. "I always feel like I haven't wasted my weekend because I've come there and am actually doing something. It's an educational experience and not just an entertainment one. I think it's so unique and so UVA that on a football weekend before a game, you would gather and go to a classroom setting."
"I believe that one of the biggest challenges facing higher education today is in the mounting student debt that people are taking on. I want to do whatever I can to help."
—Charlie DIEDERICH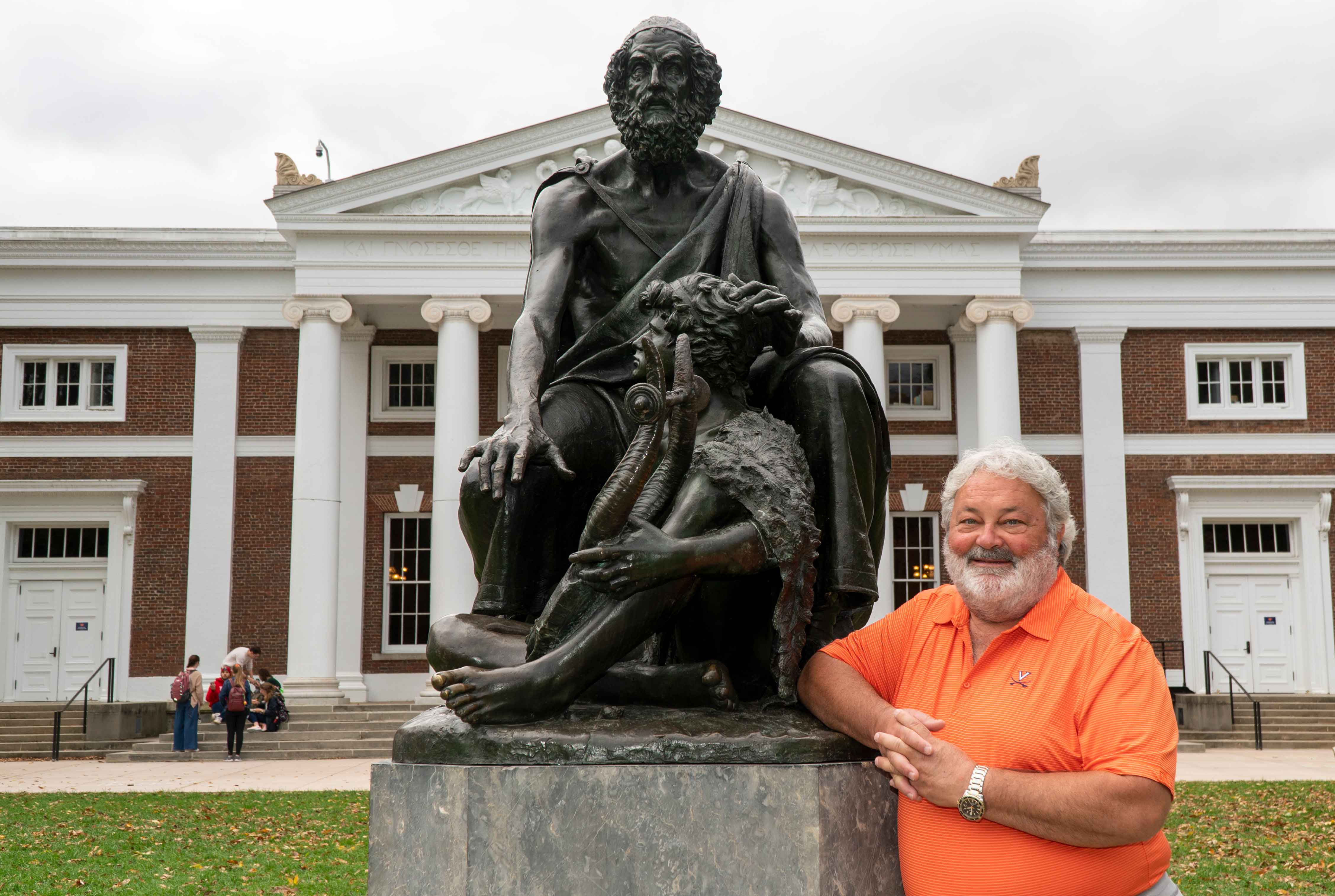 Diederich was living in Alexandria with his wife, Bonnie, when he decided to retire in 2008. "We planned to live at Smith Mountain Lake," he said. "But Bonnie died in 2010 from breast cancer." As the years passed, Diederich began to consider the ways he could honor his late wife, a 1975 graduate of the UVA School of Nursing, who later earned her Master of Science in Nursing and family nurse practitioner certification. He eventually created the Bonnie Ellen Chisholm Bicentennial Scholarship to provide support for graduate nursing students.
The scholarship is Diederich's way of honoring his wife's memory while also honoring the nursing profession. "These are the people who provide selfless service, and they are often not the best compensated," he said. "If I can help them, it really makes me feel like I am being productive."
Graduate nursing students are often older and have families to support. Many have left other professions to take a leap of faith on a new career they feel driven to pursue. The prospect of accumulating a hefty—and debilitating—debt load is often an issue. "I believe that one of the biggest challenges facing higher education today is in the mounting student debt that people are taking on," Diederich said. "I want to do whatever I can to help the University of Virginia counter that."
Part of Diederich's motivation stems from his upbringing. "I've been very fortunate in life," he said. "I'm one of 14 children, and yet somehow my parents were able to send all of us who wanted to go to college. The University of Virginia was much less expensive then, but it was a huge burden for my parents. I don't know anyone who would be able to do that today. I was a beneficiary of that sacrifice, and it made all the difference in my life financially and spiritually."
Diederich hopes the endowed scholarship will continue to make a difference for a host of future graduate students. "These are people who are certainly well-deserving, and the return to society will be huge," he said. "If it gives them some peace of mind, if I can help their efforts, then I'll have done some good in the world. It gives me great joy to honor my late wife, to enable a capable, deserving, motivated, hardworking, selfless person go into the medical profession. To give them that opportunity and to make their burden a little lighter."