The largest private gift in UVA's history will support the University's plans to establish a School of Data Science. Envisioned as a "school without walls," the school will promote interdisciplinary research, teaching, and partnership across Grounds and private and government sectors where data science is transforming our world.
The $120 million gift from the Charlottesville-based Quantitative Foundation, as well as additional matching funds from UVA's Bicentennial Professors Fund and Bicentennial Scholars Fund, will allow UVA to address many of the world's most pressing challenges by analyzing and interpreting powerful data-driven research.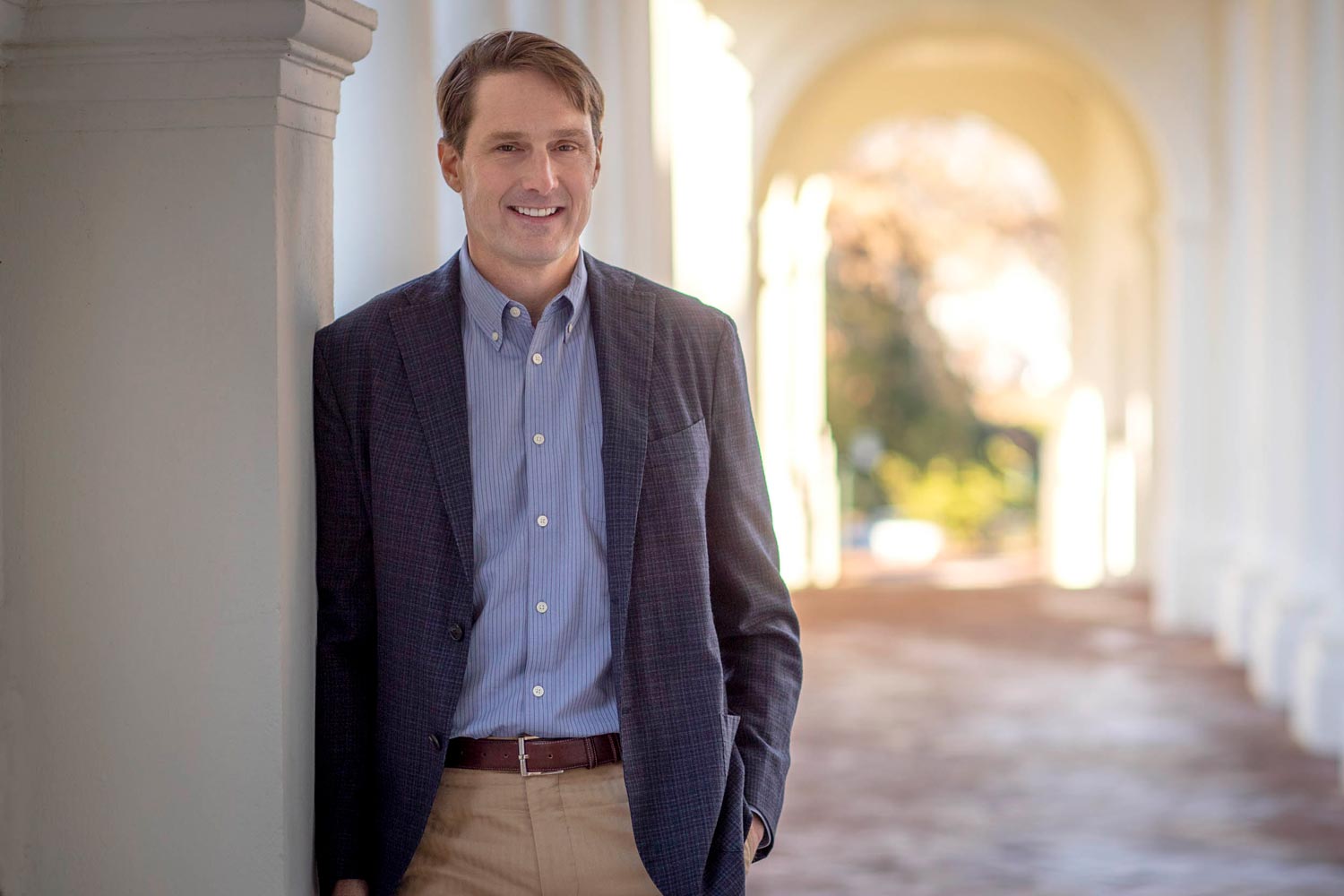 Jaffray Woodriff (McIntire '91)
Jaffray Woodriff (McIntire '91) is a trustee of the foundation. His wife, Merrill Woodriff (Col '98, Curry '98), is a foundation director. Jaffray Woodriff is also co-founder and CEO of Quantitative Investment Management, a private investment firm. The Quantitative Foundation has given more than $30 million to UVA, including a $10 million grant used to establish the Data Science Institute, which will be integrated into the new School of Data Science.
The new school is still in the design phase, and the University continues to seek input and guidance from the UVA Faculty Senate and necessary approvals from groups including the Board of Visitors and ultimately, the State Council of Higher Education for Virginia. With necessary approvals, the school could be formally established as early as fall 2019.
Data science uses scientific methods, processes, algorithms, and systems to extract knowledge and insights from data. It sits at the intersection of computer science, statistics, mathematics, information science, and specialized fields of study including medicine, politics, and music. With the amount of data in the world more than doubling every two years, establishing a presence in this interdisciplinary field—and preparing students for an array of opportunities—is more important than ever.
One key aspect of the new school will be its emphasis on ethical applications of data science. The school will focus on responsible data science, striving for diversity, openness, and transparency, with the goal of making everything—from policies, procedures, and educational materials to lab materials, data, analytics, and published literature—a resource for the public good.
Phil Bourne, the Stephenson Chair of Data Science and director of the Data Science Institute since 2017, will serve as the school's acting dean.