Image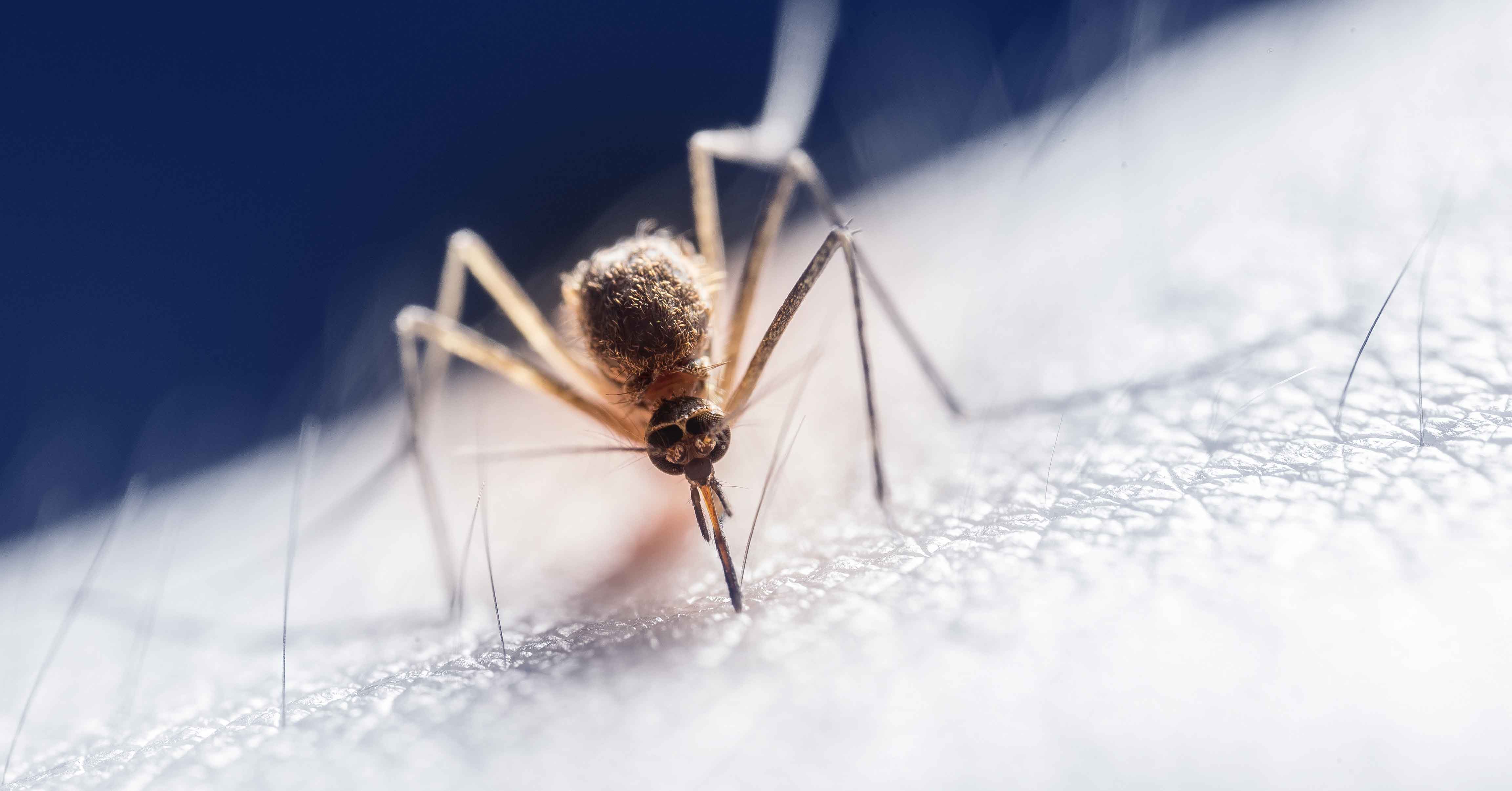 It's summer. The grill is hot, the drinks are cold, and you're enjoying a relaxing backyard barbecue with family when a mosquito lands on your arm and takes a bite.
In moments, your immune system will spring to action, detecting the mosquito's saliva and generating a sophisticated response designed to eliminate the foreign substance. Swelling and itching soon begin, a result of the histamine your body produces to support blood flow in the affected area. In a week, the bite will heal, and your immune system will claim victory.
Made up of an incredible network of cells, tissues, and organs, our immune systems protect our bodies against infection and disease. But sometimes these critical defenders produce physical effects that put us in danger.
Dr. Kenneth Brayman, director of UVA's kidney, pancreas, and islet transplant program, knows this all too well. Brayman is leading a team of researchers who are investigating a new immunotherapy designed to suppress the body's natural response to COVID-19, which for some populations—particularly those who are older, overweight, or diabetic—can lead to death. 
Image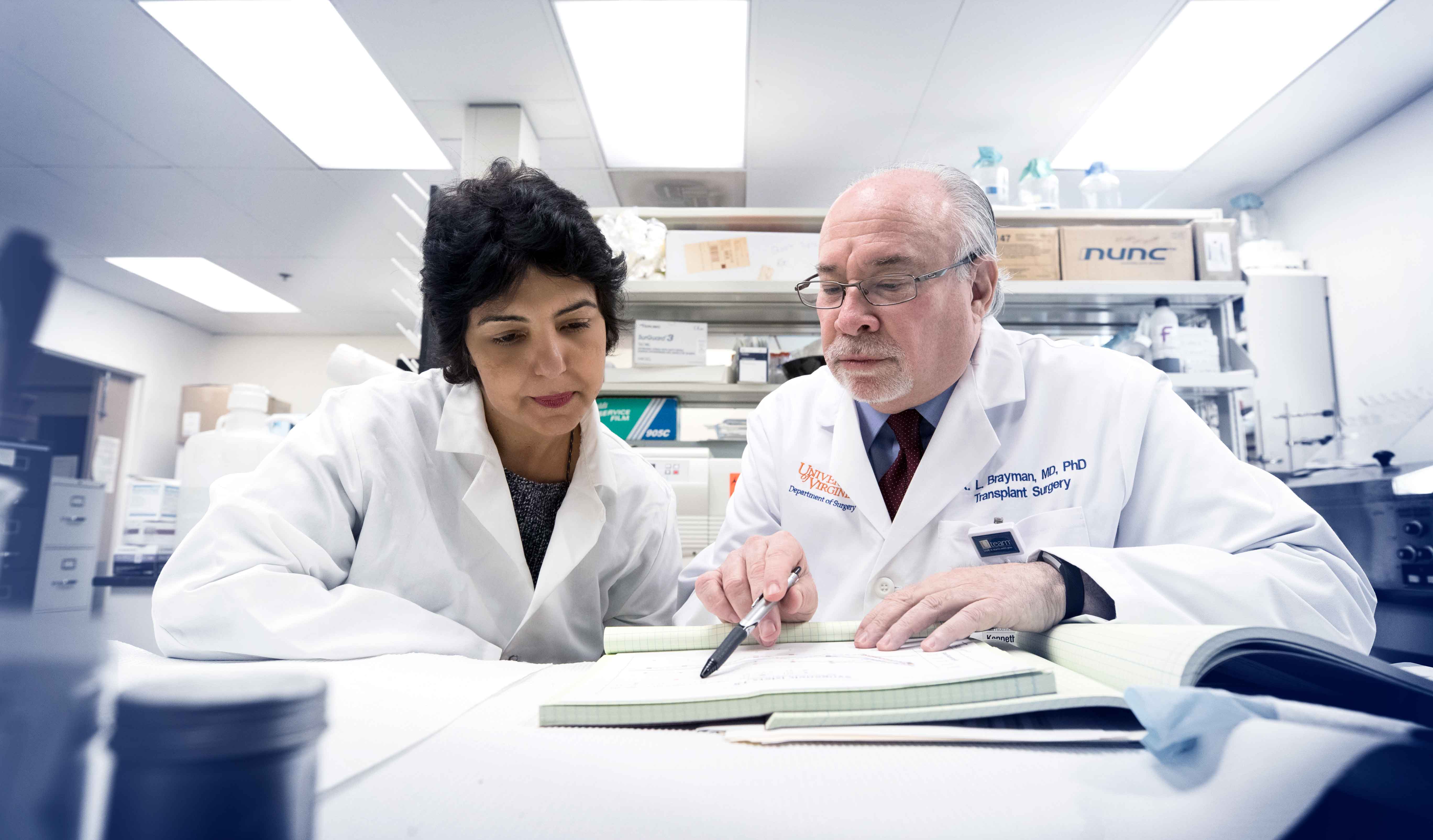 Dr. Kenneth Brayman and Preeti Chhabra
Brayman and his colleagues—Joel Linden, Barbara Mann, Preeti Chhabra, Sanford Feldman, and William Petri—are one of eight teams to receive support through the Manning Fund for COVID-19 Research, established in May through a generous $1 million gift from longtime University supporter Paul Manning. The fund, which attracted more than 50 proposals at launch, supports practically oriented research on COVID-19-related topics that can be acted upon quickly.
When a person becomes infected with COVID-19, the body produces a massive immune response, sometimes resulting in a phenomenon known as an inflammatory cascade, where swelling occurs throughout the body's organs. The lungs, which are equipped with viral receptors, are particularly susceptible to inflammation. This poses a problem: When widespread inflammation occurs in the lungs, a person can no longer breathe. This type of respiratory failure, known as acute respiratory distress syndrome (ARDS), is the main cause of death in COVID-19 patients.
Paul Manning and his family have been extremely generous to UVA for years. The fact they're now supporting COVID-19 research really demonstrates their vision and commitment.
Dr. Kenneth Brayman
Brayman and his team have recently been working at breakneck speed to establish a research model—a sophisticated operation involving ultra-secure biosafety laboratories—where they explore a variety of immunosuppressive agents. Working with substances like adenosine, remdesivir, regadenoson, and a variety of chemical analogues, the team hopes to determine which, if any, are effective.
If their experiments prove fruitful, Brayman and his team hope to make the therapy available commercially. Their work could save countless lives.
Image
Longtime University supporter Paul Manning
"We're very excited about the adenosine platform," Brayman said. "We'd, of course, love to see a cure for the disease and not have to do this, but the value of our research could extend to other forms of ARDS, as well. We're encouraged by that."
Much work still lies ahead for the researchers, but Brayman is optimistic and eager to continue making progress. He notes the indispensable role the Manning family has played in making his team's work a reality.
"Paul Manning and his family have been extremely generous to UVA for years," Brayman said. "The fact they're now supporting COVID-19 research really demonstrates their vision and commitment. Because of this funding, we've been able to get up and running. Now we're now able to move forward, gather data, and secure additional grants. We're extremely grateful."