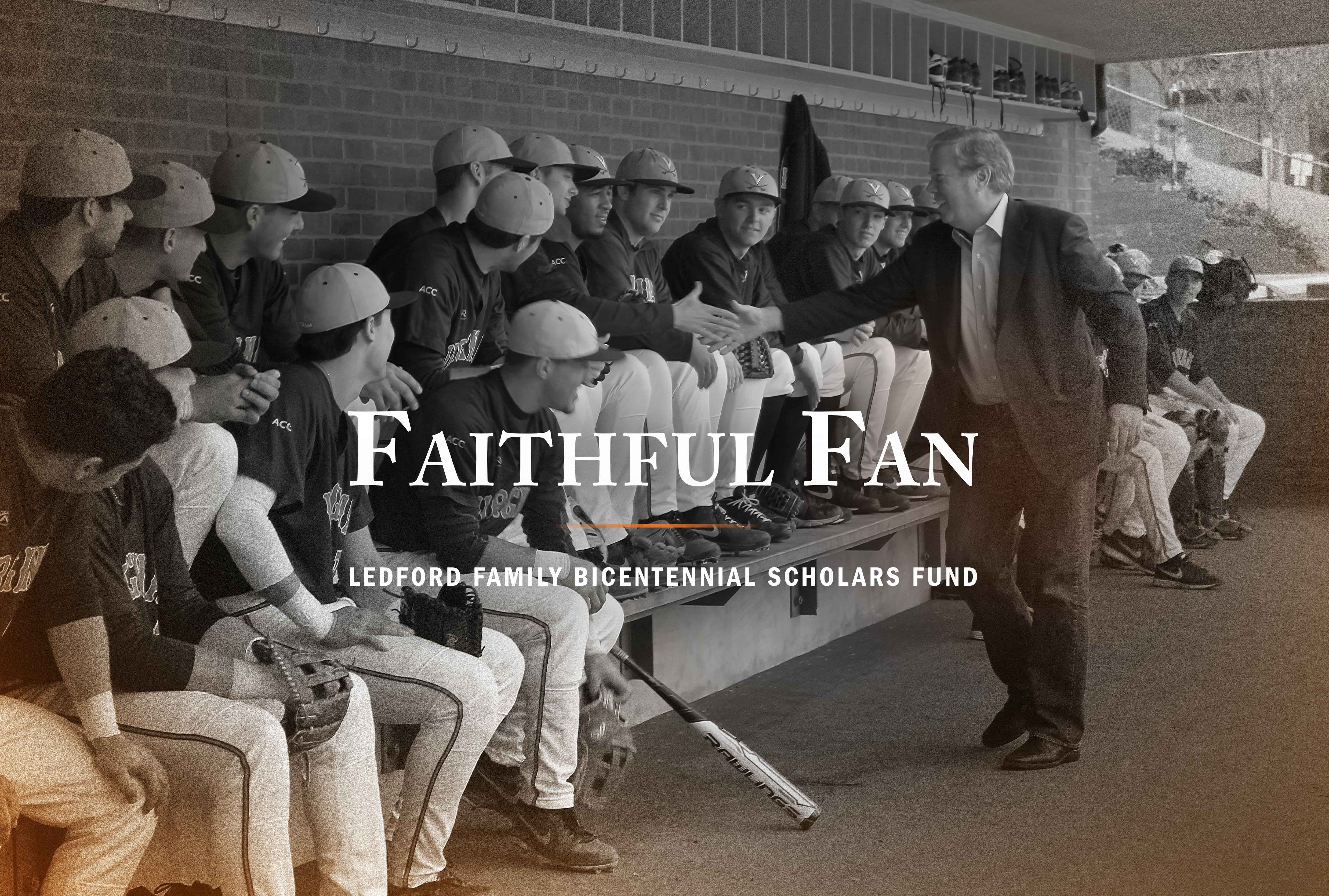 Image

I remember thinking,'Wow, this guy is passionate and knowledgeable about UVA Athletics.' He knew more about my coaching career than I did!
­­—TONY BENNETT
Image

Kihei Clark (Col '22) knows what he wants out of his final season at UVA. "I just want to get into March. That's my goal." The point guard has a lot to look forward to along the way, as he shared in a conversation pre-season: "I'm really anxious to get back to a regular season—with fans and the atmosphere—and just getting to know the new guys on the team. I can't wait for the journey."
Clark committed to Virginia because he was impressed by the culture fostered by Tony Bennett, the Dean and Markel Families Men's Head Basketball Coach, and his staff. "It's not easy to play here. It's definitely very hard," Clark said. "But it's fun, and I know it's worth it." His hard work has paid off. Clark described himself as "one of the old guys" and took stock of how he's grown since his first season as a Cavalier. "I'm definitely a lot stronger. I've put on about 25 pounds of muscle—hopefully, that is. My jump shot has gotten better," he said, "and I think I'm a lot wiser on the court."
Clark is the recipient of the Ledford Family Bicentennial Scholars Fund, one of two endowed scholarships funded by Gregory Ledford (McIntire '79). Ledford, who died in 2021, was a steadfast fan and supporter of Virginia's men's basketball and baseball programs.
Ledford was in the stands for Virginia's 2019 NCAA Elite Eight victory over Purdue when Clark made his unforgettable one-handed pass to Mamadi Diakite, whose jump shot sent the game into overtime. Ledford then traveled to Minneapolis to see his beloved Hoos win the 2019 NCAA Championship.
Image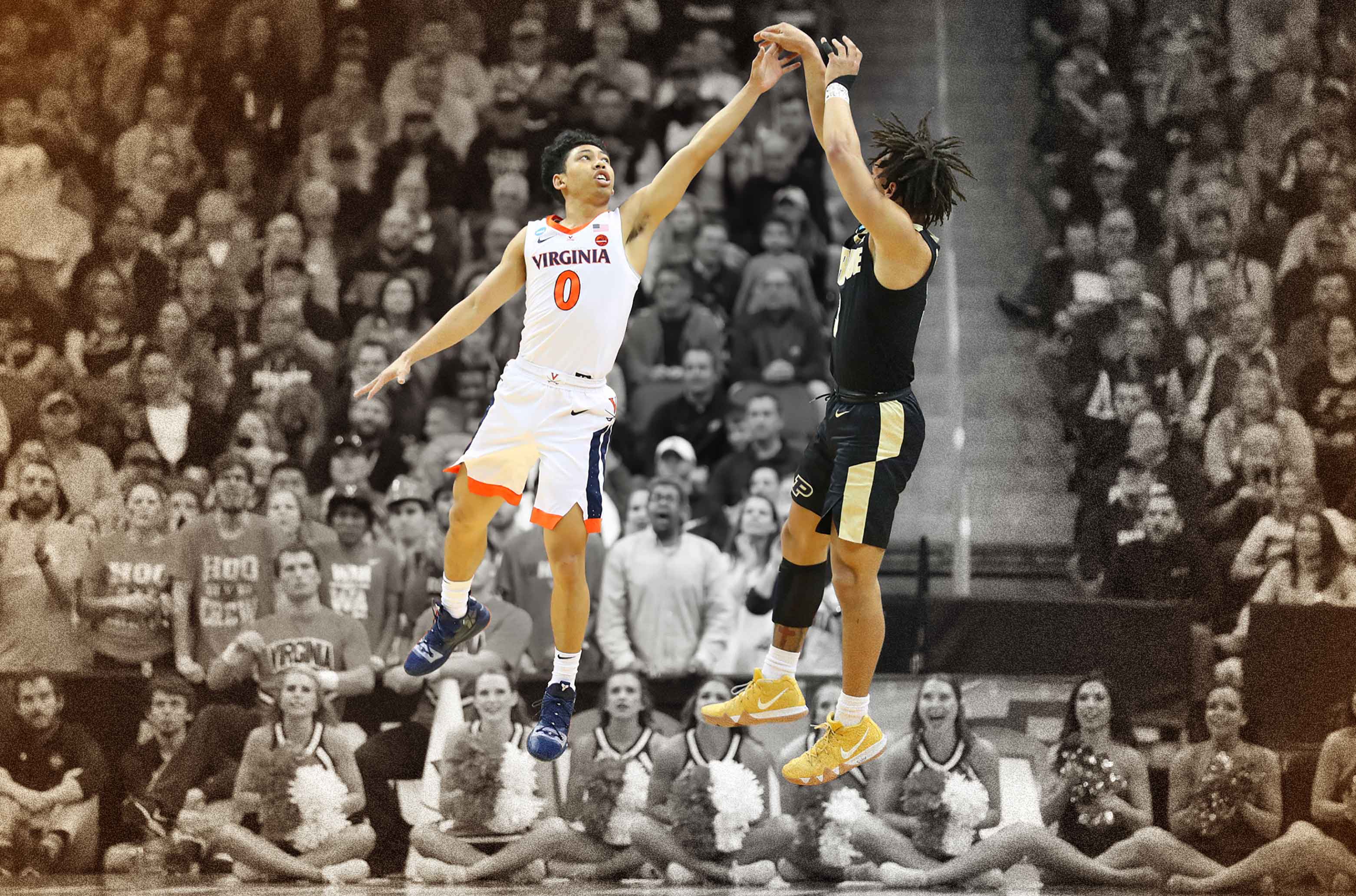 Kihei Clark made a clutch play in Virginia Basketball's 2019 Elite Eight victory over Purdue. Clark is the recipient of the Ledford Family Bicentennial Scholars Fund.
"Greg was one of the first people I had dinner with when I got the job 13 years ago," remembered Bennett. "At the time, I remembered thinking, 'Wow, this guy is passionate and knowledgeable about UVA Athletics.' He knew more about my coaching career than I did! Over the years, he became a faithful supporter and friend to our program through the great years and the challenging years. That spoke volumes to me." Bennett continued: "My wife Laurel and I loved him. He donated a well for the needy in Africa in Laurel's and my names, and to this day, it's one of the most remarkable things someone has done for us. We are all sad that Greg is no longer with us, but we are beyond grateful to have known him and will forever appreciate who he was and what he did for all of us."
Ledford's other passion was Virginia Baseball. "Over the years, Greg and I developed a close relationship, and he was very much invested in the growth of our program," Head Coach Brian O'Connor reflected. "To aid in the expansion of our baseball stadium, he proudly and generously sponsored the building of the Clubhouse in left-center field, which will bear his name for years to come. Greg was a true friend and supporter of all athletics programs, and he will be greatly missed."
Clark expressed his appreciation for the ways his professors support his academic success and understand the demanding schedule of a Division I student-athlete. "They try their best to make sure that we succeed off the court as well." And while Clark is pursuing his goals of another NCAA championship and a career in the NBA, he recognizes what is fundamentally important about UVA's athletics scholarships: "They are an opportunity to get an education at one of the most prestigious universities in the country."