Image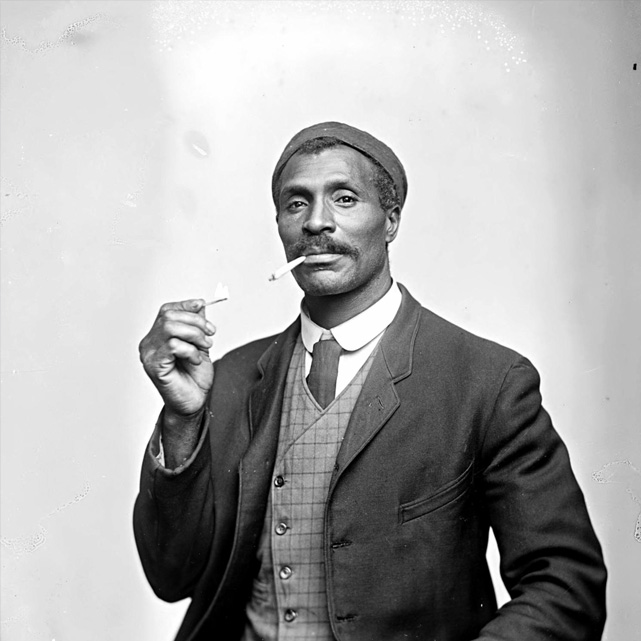 Posted on UVA Today | By Caroline Newman
At the turn of the 20th century, photographer Rufus W. Holsinger trained his lens on Charlottesville, capturing both daily life and seminal moments such as the burning of the Rotunda in 1895.
Holsinger, who moved to Charlottesville in the 1880s and lived here until his death in 1930, also took thousands of portraits, including approximately 500 portraits of African-American residents in Charlottesville and the surrounding area.
The images, held in the University of Virginia's Albert and Shirley Small Special Collections Library, show men like Dr. George Ferguson, the first African-American physician to settle in the area. His son, George Jr., pictured as a little boy, went on to lead the local NAACP chapter when it sued the city to desegregate schools in 1955.
There are portraits of men and women, friends and business partners, husbands and wives, and families at every stage of life. Taken together, they highlight a rarely seen slice of local history that UVA history professor John Edwin Mason hopes to study and celebrate anew this year.
"These are beautiful images that open a window into the life of the black community that we really cannot get anywhere else," said Mason, who teaches both African history and the history of photography. "We often read about the oppression and segregation these people endured, but they were not defined by that. Despite often tough circumstances, they lived lives of dignity, joy, love, community and family – we can literally see that in these images."
Mason, working with the UVA Institute for Advanced Technology in the Humanities director and computer science professor Worthy Martin and several others from UVA, Monticello and Charlottesville, are planning a series of events and exhibitions to highlight Holsinger's images – some of which have been exhibited before, and others being shown for the first time. In February, they were awarded an Arts & Sciences Diversity and Inclusion grant to fund outdoor displays of the portraits in and around Charlottesville.
Their plans include a display on the construction fencing around the Memorial to Enslaved Laborers, which broke ground in January. The location – east of the Rotunda between the Lawn and the Corner – ensures that scores of students, faculty and staff will walk past the photos on their way to class and work.
Mason and Martin are also eager to bring the photos into the larger Charlottesville community, and to bring community members into their analysis.
On Saturday, they will host a "Family Photo Day" at the Jefferson African American Heritage Center. There, local residents can review photos in the collection and, Mason and Martin hope, identify or provide more information about family and community members they recognize.
The free event, sponsored by UVA, the Institute for Advanced Technology in the Humanities, Virginia Humanities and the Jefferson School, will be held from 10 a.m. to 3 p.m. A professional photographer will also be on hand to take new family portraits in Holsinger's style, and residents can bring in their own historic photos for authentication.
"There are names attached to many photos, but we do not know much more than what census or tax records can tell us – and in some cases, we do not have a name at all," Mason said. "We are hoping descendants can tell us more about these people; not just their name, but their stories, their personalities."
Large as the University's collection is, it only represents about half of Holsinger's total output, and does not contain images captured before 1912, when his studio burned down. Some of those earlier images could be tucked away in homes, attics and basements throughout Charlottesville. Already, Mason has received emails about a few photos, including at least one that was taken by Holsinger and passed down through a local family.
Holsinger's distinctive style makes his portraits recognizable even today. They are typically posed in his studio, often featuring props or outfits that the subjects chose themselves. Those choices, Martin said, offer some insight into people's individual interests and personalities.
"They are so evocative, it really feels like someone is reaching through the camera to tell you who they are, and how they want to project themselves, as opposed to how they might have been viewed on the streets of Charlottesville," Martin said.
Martin and Mason hope the photos will remind viewers that African-American communities at the University and in Charlottesville have a rich, complex and often untold history.
"These images are bringing a new way of seeing Charlottesville and its history onto the landscape, so that people can encounter that new story on a daily basis," Mason said. "We want to do the hard work of looking critically at that history, and providing context around where these people lived, where they worked and who they were."