Image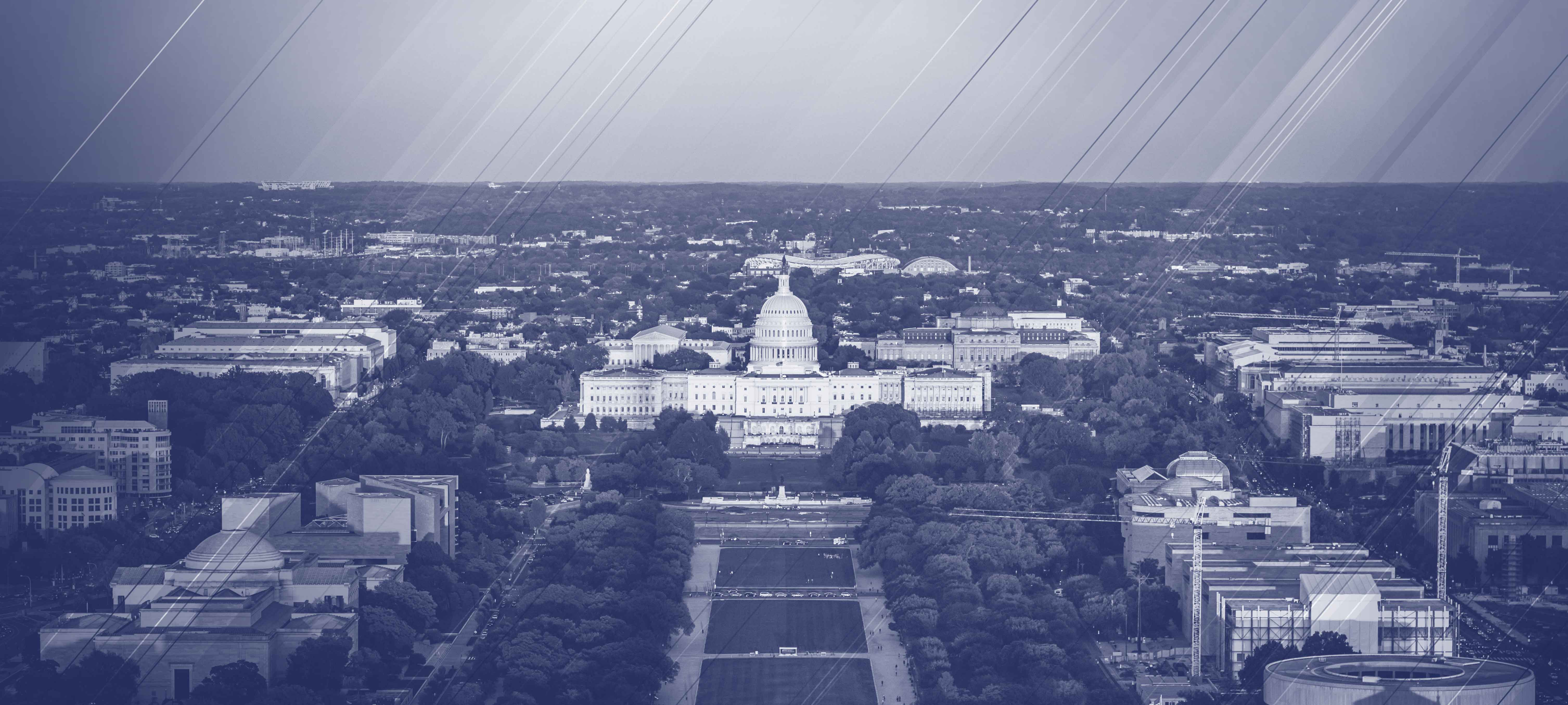 If the goal of UVA's Democracy Dialogues series is to make some sense of the upheaval taking place within the United States' political system, and to contribute to the strengthening of democracy through civil debate, then its debut on the evening of Wednesday, January 6, was eerily prescient. The program's moderator, politics professor Larry Sabato, had to make last-minute adjustments to the program's mix of taped interviews and live segments as the aftermath of the Capitol riot was still unfolding. It was an exercise in democracy in real time.
During the two-hour virtual event, Sabato reacted with aplomb, employing his formidable wit, erudition, and grace to an extraordinary moment in US history. He was blunt in his assessment of the day's events, calling them an attempted "coup" and sensed that the country had come face-to-face with a moment of reckoning. "We obviously have to learn or relearn some of the lessons ourselves," he said. "The 'shining city on the hill' doesn't have as much sheen to it today."
Image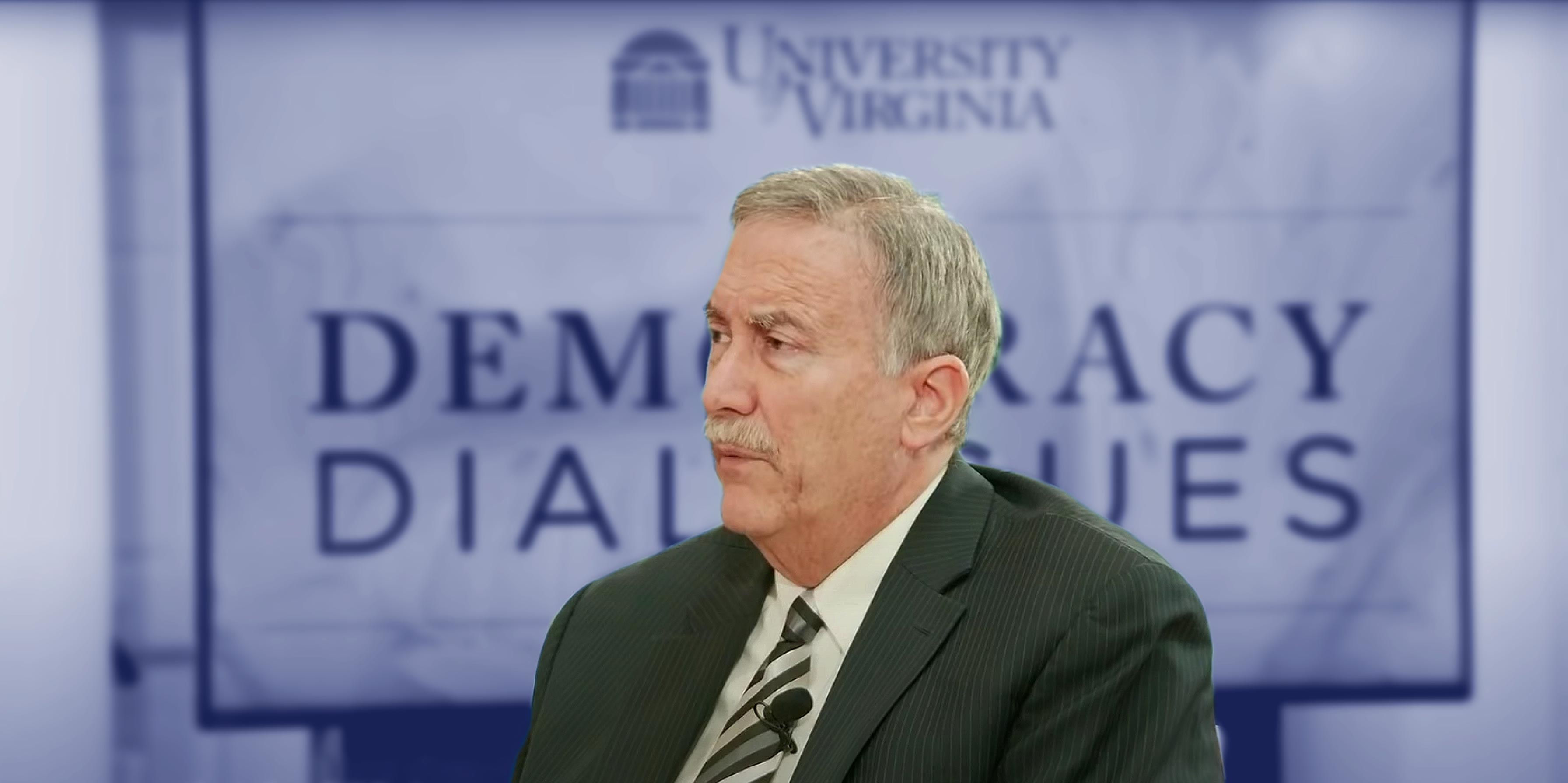 Larry Sabato, University Professor of Politics, Center for Politics director, and event host.
In his introductory comments, UVA President Jim Ryan remarked that "we always knew this event would be timely, but didn't expect it to be quite so relevant," adding that "the violence in Washington today was an attack on our democracy and a painful reminder of just how fragile our system of government can be. But if there's one silver lining to this sad day, I hope it's that more people realize that being a citizen of this country is an active thing – something we do, not just something we are. And part of being an active citizen means thinking carefully about the values we share and working together to make this country a little more perfect."
A core tenet of democracy, dating back to ancient Greece, is the encouragement of open debate.
James B. Murray Jr., rector
At Wednesday's inaugural event, President Ryan also announced a gift from Rector James B. Murray Jr. (Col '68) to support the Democracy Dialogues series. Murray's gift will establish the "UVA Democracy Dialogues Fund," which will provide the initial funding for the series, but also create a mechanism for other donors that want to provide philanthropic support for future events.
Murray, who was appointed to the Board of Visitors in 2016 and has served as rector since 2019, is a managing partner of Court Square Ventures, and a founder of the Presidential Precinct, a consortium that fosters and enables aspiring leaders in emerging democracies. He lives in Albemarle County.
Image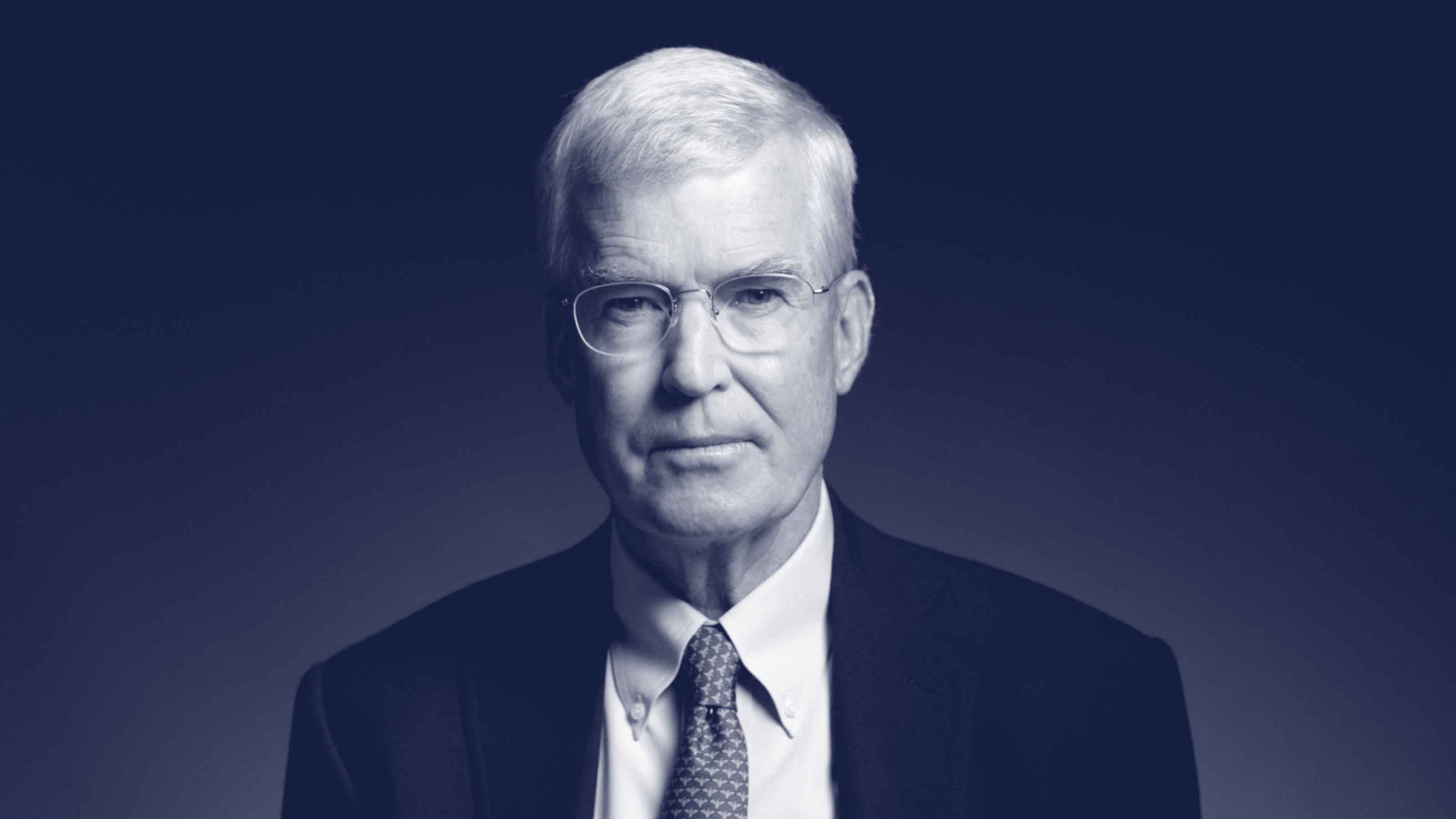 Rector James B. Murray Jr.
"A core tenet of democracy, dating back to ancient Greece, is the encouragement of open debate," Murray said. "A cornerstone of a great university's educational mission is also the encouragement of open debate. By offering an open forum for opposing points of view, UVA's Democracy Dialogues will encourage the best elements of both democracy and education."
Sponsored by President Ryan and the University's Institute of Democracy, upcoming Democracy Dialogues will feature experts from within the University and beyond, aiming to provide a forum for the entire University community and foster healthy debate on the most important issues of our time.