It's awe-inspiring. Data science is not only supercharging our insights and discoveries but is also transforming our world in the process. Speaking to The Washington Post recently, President Jim Ryan described the field as "nothing short of breathtaking."
Excitement about UVA's new School of Data Science has spread across Grounds—and beyond Charlottesville. Still pending approvals, the school, made possible with a gift from the Quantitative Foundation, will promote interdisciplinary partnerships across the University, as well as with the private sector and government entities. Students, faculty, staff, and others will benefit from the school's powerful tools and intellectual expertise.
Since the Data Science Institute formed in 2013, data science has been gaining steam within multiple UVA schools and units, evidenced by recent projects focusing on criminal justice reform, mental health, water scarcity, Parkinson's disease, and more.
Data science can also help people understand more about their own interests. Just ask Simran Batra (Col '19), a math and government major. Presenting at UVA's annual Datapolooza in November, Batra delighted the crowd with a data visualization geared toward her interest in hip-hop. Her presentation, A Data Science Approach to "Old Drake" vs. "New Drake," revealed multiple ways in which the singer Drake has changed his style in recent years.
Image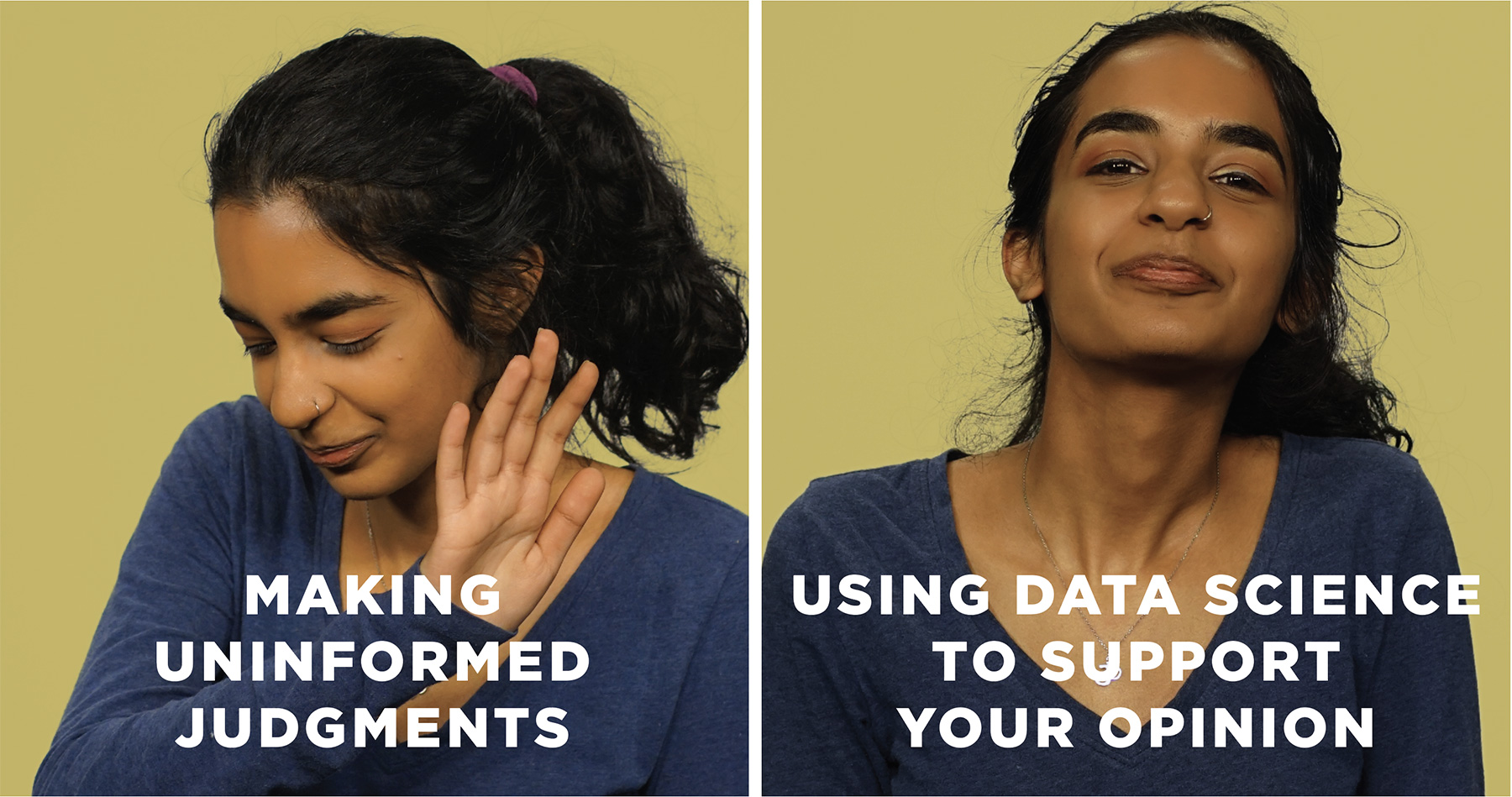 Batra re-enacts the ubiquitous meme depicting Drake in alternate states of disdain and approval.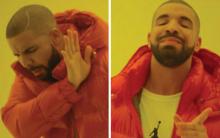 "Old Drake" vs. "New Drake"
Through data scraped from Genius and leveraged from Spotify's API, Batra's project uses text/sentiment analysis and machine learning in R and Python to analyze Drake's lyrics and audio features. The visualizations address the critique that Drake has changed since becoming mainstream, determining how repetitive his lyrics have become and whether his new music is less hip-hop than it is pop.
"I wanted to show how enlightening it can be to mix together your academic interests and passions," said Batra. "I did this project all for fun, just because I was curious, but the experience added new layers to how I look at music."
Read More Envision
What Drives Us: Kat & Katharine