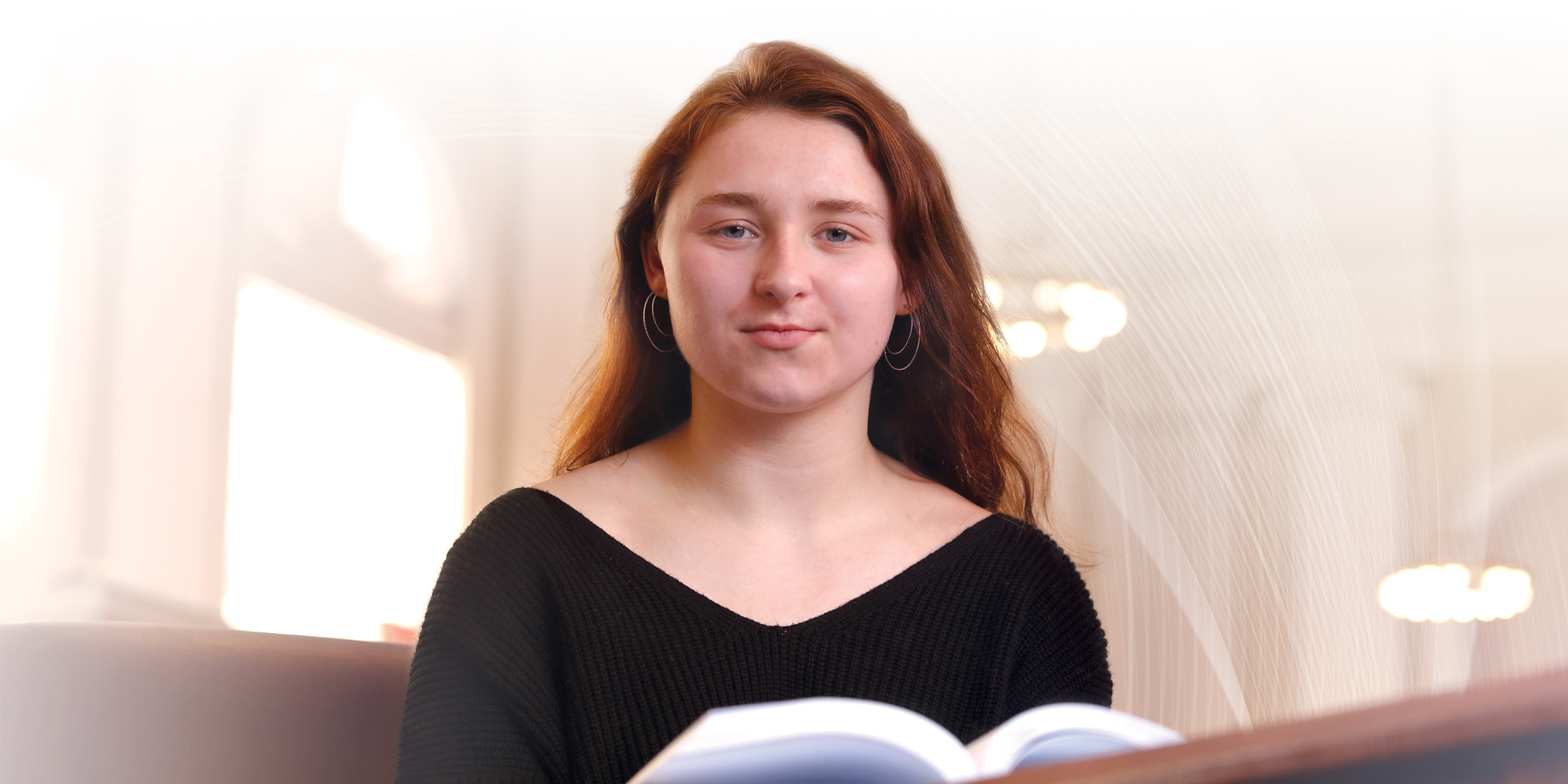 She grew up in Greenbackville, Virginia, a tiny village on Chincoteague Bay just south of the Maryland state line. In high school, Stephanie Rasinski (Col '22) focused on her schoolwork, earning a 4.15 GPA, winning awards for citizenship and achievement, and immersing herself in environmental sciences and biology. But the story of her life was not an easy one.
Her father had serious health issues and passed away when Rasinski was 13; her mother was not involved in her upbringing. Even though Rasinski and her two siblings were raised by loving grandparents, life was hard, and there was no expectation of a college education in her future.
For a driven, determined student like Rasinski, receiving the Bayly Tiffany Scholarship meant the difference between being accepted to UVA and actually attending.
Like many first-year students, Rasinski is an open book, eager to share and absorb experiences, explore her new community, and study as hard as she can. "While I'm here I really just want to grow," she said. "I want to learn how to think and analyze. I want to develop a skillset that will benefit me regardless of what field I go into. I want to become the best version of myself that I possibly can."
I don't want to be pitied...I just want people to understand what it was like growing up so that they can understand why being accepted into UVA was such a big deal for me.
Stephanie Rasinski (Col '22)
Her family fortune was like an open book, meant to be shared. When Evelyn May Bayly Tiffany, a native of Virginia's Eastern Shore, passed away 90 years ago, she created through her estate the Bayly Tiffany Endowed Scholarship in memory of her father and late husband. Her affinity for education and deep roots in the beautiful but hardscrabble Eastern Shore inspired her to create a scholarship aimed at benefiting students from Accomack and Northampton counties seeking to study at the University of Virginia.
Tiffany, who grew up on her family's Mount Custis estate, lived, in many ways, a storybook life. Her father, Thomas Henry Bayly (Law '28) was a prominent Eastern Shore native, former judge, and member of the U.S. House of Representatives.
Today, Evelyn May Bayly Tiffany's $130,000 gift has grown to more than $16 million, distributing approximately $650,000 annually and benefiting about 60 students each year. Thanks to the Bayly Tiffany Scholarship, these young people from the Eastern Shore—many of whom come from families of lesser means—have received world-class UVA educations. Like Rasinski, they have taken this opportunity and run with it.
"I love being able to study in Alderman Café with a mocha mint latte I bought with the meal plan PlusDollars I've budgeted out per week for coffee," said Rasinski, "and I really love being able to tell people that I attend the University of Virginia and this scholarship helped me to do so. Words cannot express my gratitude."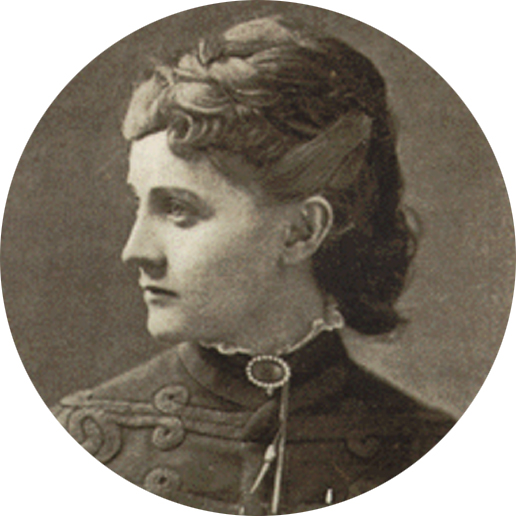 Evelyn May Bayly Tiffany
(1851–1929)
Similar Stories
Five Questions: Zaakir Tameez
What Drives Us: Martin & Marcha