Image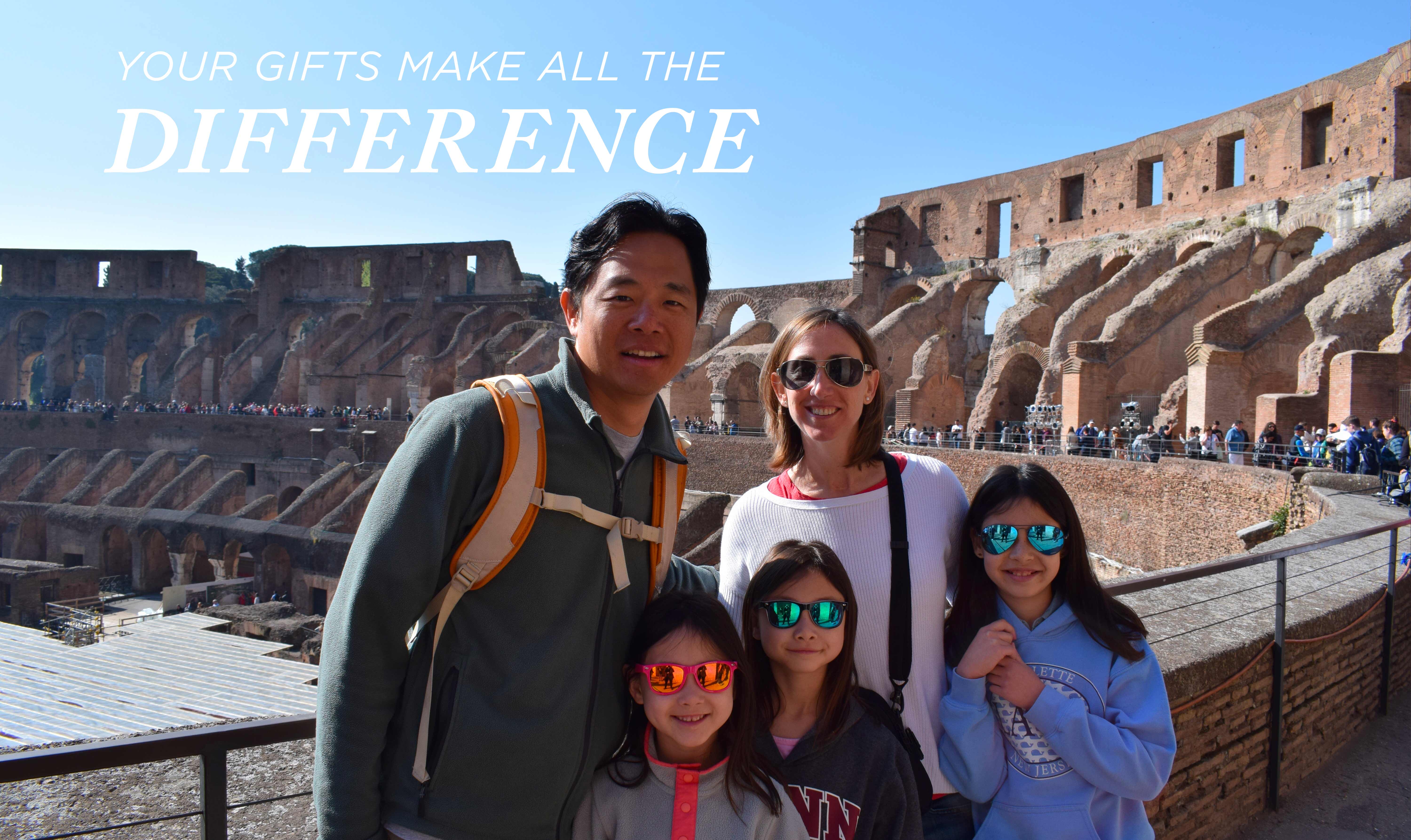 Q&A with Eric Kang
Eric Kang (Darden '04) and Jean Luciano Kang (Darden '04) decided to make a gift to the Bicentennial Scholars Fund. Their gift qualified for a 50% match from UVA and a 100% match from Mr. Kang's employer, Lord, Abbett & Company, as well, resulting in an additional 150% of the original gift for scholarships at UVA.
What is your best memory of your Darden experience?
Meeting my wife, Jean. We've been married for 12 years now and are proud parents of three amazing daughters. 
Who was your favorite professor?
Phil Pfeifer epitomized the Darden experience to me. Statistics is a topic that can very easily become boring or intimidating, but Professor Pfeifer brought such energy and excitement to the topic, and taught it in a way that was accessible and fun, that it became a class that I regularly looked forward to. 
What was your most memorable case study?
There was a Bargaining & Negotiating case/exercise where I was paired up against Kurt Koschnitzke (Darden '04). The exercise was to negotiate over a used car. Kurt mopped the floor with me, and I learned the importance of dimensioning the true magnitude of the informational disadvantage you have in a negotiation and not thinking incrementally from your starting anchor point. 
I know you also copublished a case study. What was that experience like?
Professor Farris was fantastically patient in helping me greatly stretch my boundaries—pre-Darden, my work experience was entirely finance focused, so to have the chance to work on a marketing case was a unique experience for me. (With the benefit of hindsight, my conclusions were fairly off base, so I'm glad that I didn't go into marketing.)
Why did you choose to give to the Bicentennial Scholars Fund?
UVA has made such a significant impact on our careers and lives, and we wanted to be more consistent and thoughtful in our support of UVA. When we were considering the University's priorities, we learned about the Bicentennial Scholars Fund and how it's enabling the University to advance its goal to attract the strongest student body, irrespective of financial ability. This goal resonated strongly with us, and the fact that the match amplified the impact of our gift was a nice bonus.
Student Philanthropy
Called to Give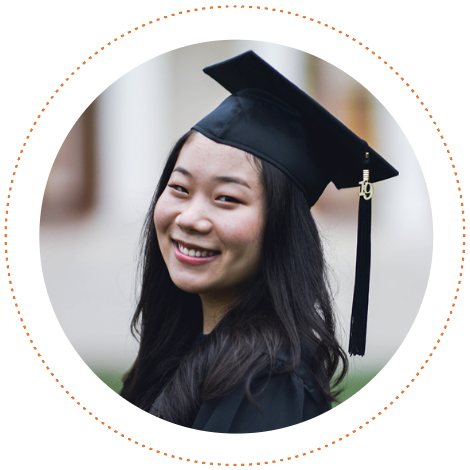 Amy Ma (Col '19) is the first to admit that as a student, she was put off by the idea of making a donation to the University. "I did have the mindset that UVA had taken enough of my money," she said. Her experience as a caller for Cavalier Connect changed her mind.
Cavalier Connect is the team of student callers who reach out to alumni, friends, parents, and current students to raise funds for the University's schools and programs. Ma worked a number of jobs—tutor, leasing agent, barista—to cover her expenses while she was a student. She joined Cavalier Connect ("CavCon" to the callers) at the end of her second year and stayed through her fourth. 
After countless conversations with alumni, who gave Ma career advice, asked her about changes on Grounds, and shared their favorite study spots, she decided to make her first donation: $20.18 to AccessUVA. "Talking to people about their experiences, and thinking about mine, inspired me to give," she said. "As the treasurer of the Korean Students Association, I realized that the student experience does depend a lot on people's generosity."
Ma is now employed as an associate business consultant at Clarabridge, and she credits her CavCon experience with helping her land her first full-time job. "A lot of employers asked about it, because cold calling showed that I was able to convince different types of people—and am not afraid of rejection," she said. "This is a benefit I certainly did not foresee when I started at CavCon."
The diverse perspectives of her fellow student callers also made an impression on Ma. "I loved being able to connect with those I wouldn't have otherwise within UVA, and that helped me appreciate their experiences in addition to my own," she said. "CavCon was a really unique experience. You learn a lot about your school and the people in it."