Image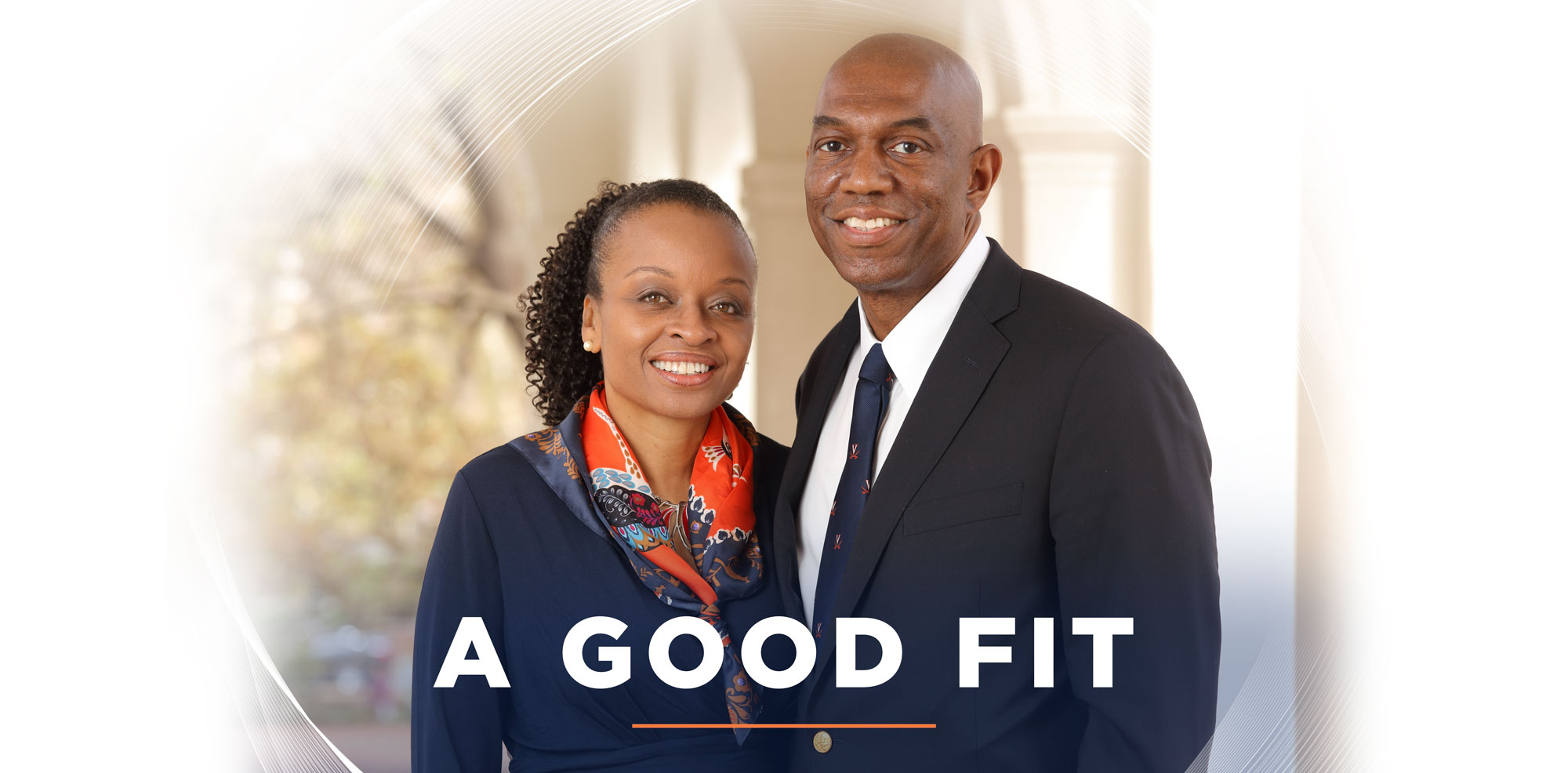 Dr. Anastasia Williams (Medicine '98) and Sanford Williams (Law '96)
 Co-chairs of the University of Virginia Parents Committee, the Williamses are proud parents of three UVA students: Kiara, Sanford, and Nia.
---
Sometimes you just know when a place is the right fit. Anastasia and Sanford Williams got that feeling as soon as they arrived in Charlottesville in 1993. Their memories of moving from New York City as a young married couple with children are still vivid 26 years later.
"When I started law school our two older children were with us," Sanford recalled. "We lived in Cambridge Square Apartments on 14th Street because it was close to the hospital. I would bring the kids down to see Anastasia at the med school; it was easy for us to walk down 14th Street or hop on the bus."
Anastasia remembers her first impressions of their new home. "From the time we drove through the city of Charlottesville, it was like it had me under a spell," she said. "I loved the people. When we visited the law school, you could tell it was a really collegial environment. When I met with people at the medical school, they were all very encouraging. It just felt right."
Seeing students benefit from the resources we're able to provide for them to thrive, and afterwards, to see them go on and do great things in the world is just heartwarming.
Dr. Anastasia Williams
Both Anastasia and Sanford sought and found support systems at their respective schools. "I was concerned about balancing the family and work and everything else," Sanford said. There were a number of people he was able to lean on and talk to, including Professor Dayna Matthew and Professor Mimi Riley. For her part, Anastasia recalled receiving encouragement from Dr. Maurice Apprey, a professor of psychiatric medicine and, at the time, the School of Medicine's associate dean for diversity. "Maurice is now UVA's dean in the Office of African-American Affairs, and to bring it full circle, he's been a great resource for our kids, too, guiding our daughter when she was applying to law school and our son as he applied to medical school," she said.
Two of their children—Kiara (Col '11, Law '15) and Sanford (Col '13)—are UVA alumni. A third, Nia, will graduate from the College of Arts & Sciences in 2021. It's no surprise, then, that the Williamses are not just longtime volunteers for various UVA committees, but they are also dedicated to sustaining the support systems that will help current and future students navigate the UVA experience. "We've been members of the Parents Committee since 2007, and we're the incoming co-chairs for the upcoming school year," said Sanford. They are also members of the Rotunda Society. 
Image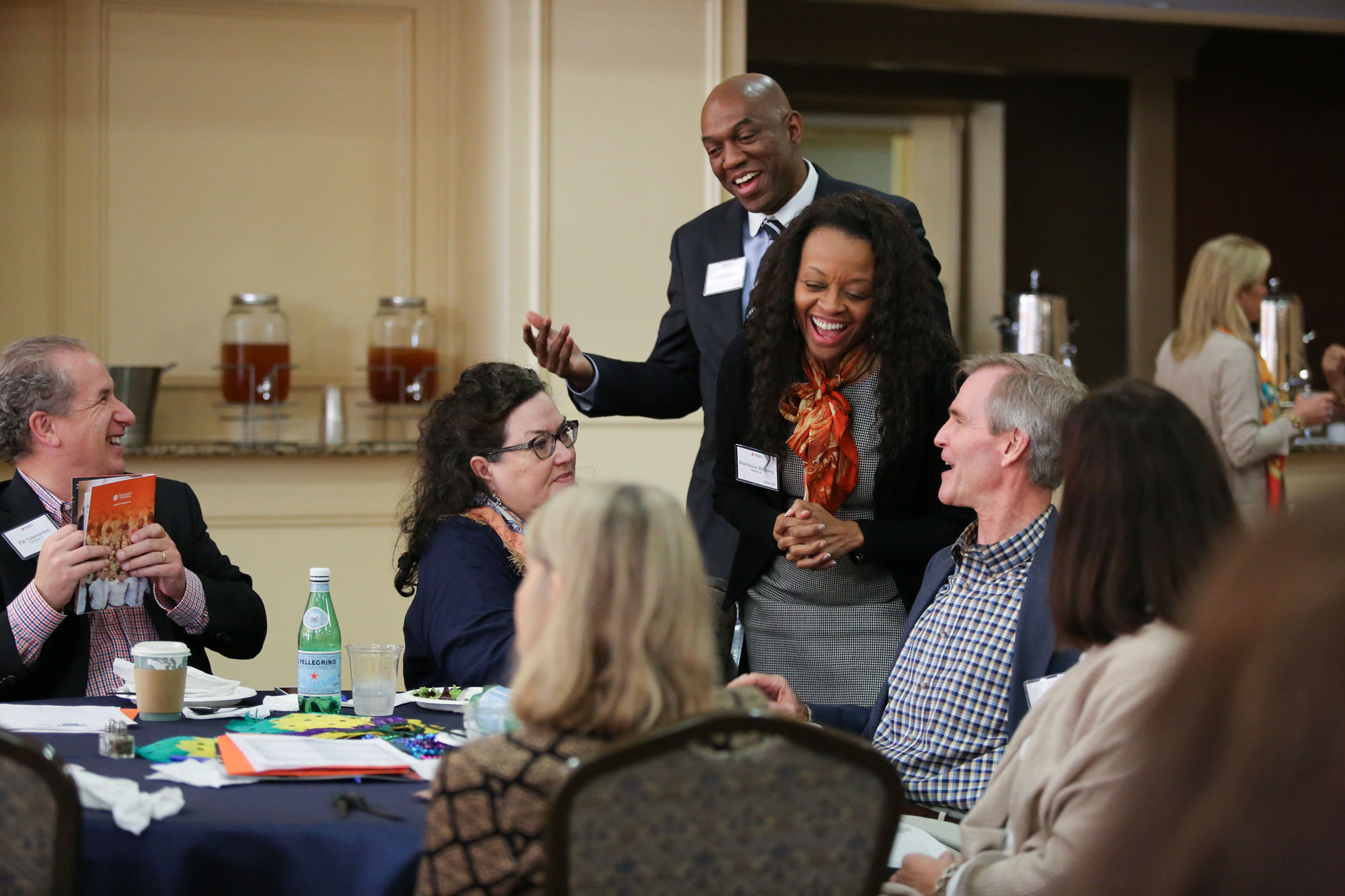 "We get great pleasure out of service to UVA—especially with the Parents Committee—as we are able to give out scholarships every year and fund student organizations," added Anastasia. "Seeing students benefit from the resources we're able to provide for them to thrive, and afterwards, to see them go on and do great things in the world is just heartwarming."
Even though the Williamses came to UVA as graduate students more than two decades ago (they both received undergraduate degrees from Cornell), they feel strong ties to the University and see those ties in others as well. "The bond that folks have with UVA is different than most other places," Sanford said. "The spirit that's imbued in us as UVA students enhances what we do when we get out into the world. You can see how UVA grads do special things in athletics or the arts or medicine or law or whatever. That special bond at UVA is something that can't be underestimated."