Image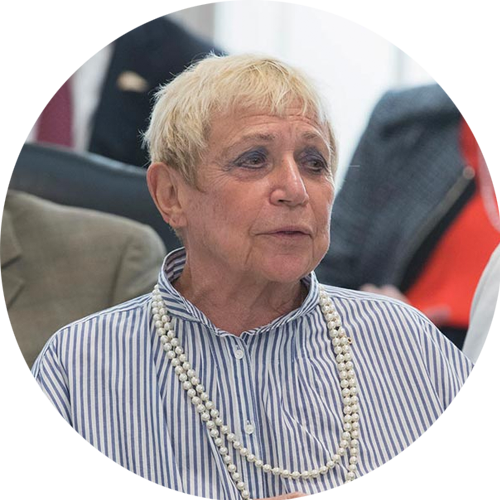 Board of Visitors member Barbara Fried
Exceptional teaching and talented faculty have always been central to the University's mission. Teaching excellence has a direct impact on students in the classroom, their success after graduation, and often on the rest of their lives.
Recognizing this, Board of Visitors member Barbara J. Fried made a $3 million gift to endow the director position for the Center for Teaching Excellence. Matched in part by the Bicentennial Professors Fund, with additional support from the Office of the President, the resulting $6 million gift will expand the center and add additional resources for enhancing the teaching abilities and professional development of faculty and teaching assistants.
"It's transformational," Center for Teaching Excellence Director Michael Palmer said of the largest gift in the center's history. "We are extremely thankful for the gift. It will allow us to do things we've never done before."
The entire University benefits from Fried's generosity—from full professors to graduate teaching assistants and more—but above all, her gift helps UVA students.
"There are many wonderful and incredible aspects of the University," Fried said. "But when it comes down to it, what do we do? We teach. Research is an important part, of course. But without students, there wouldn't be any reason to exist. Without great faculty, you are not going to reach the students."
Bicentennial Professors Fund
Gifts to the Bicentennial Professors Fund may qualify for matching funds, which were recently increased with an additional $50 million. Recruiting and retaining outstanding faculty is one of UVA's top fundraising priorities and is critically important to the University's future prominence.