Image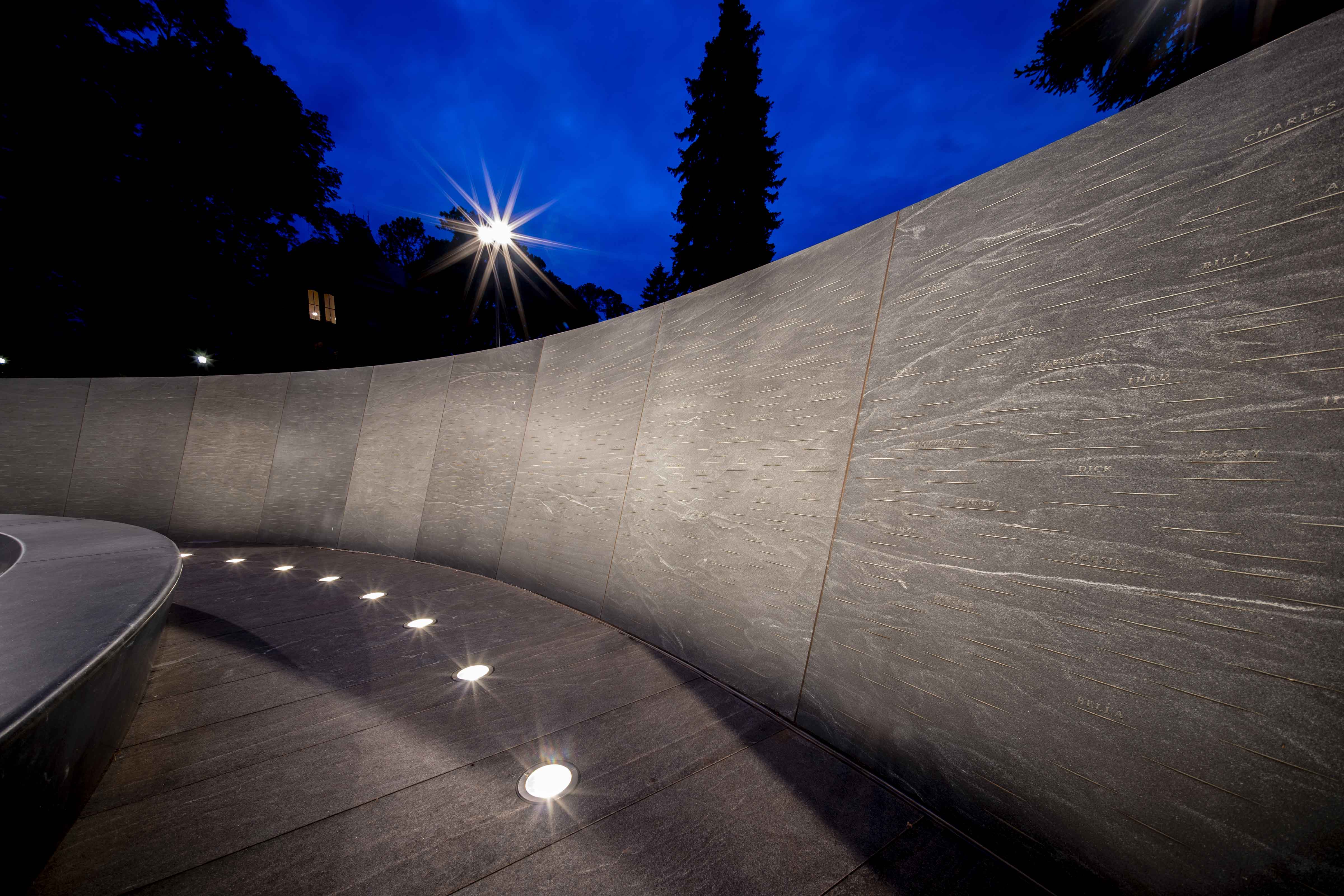 The Memorial to Enslaved Laborers rises from the ground between the Rotunda and the Corner, just east of Brooks Hall, its concentric granite rings honoring nearly 5,000 enslaved men and women who were a part of the construction, operation, and founding of the University of Virginia. Though the coronavirus pandemic forced postponement of a dedication ceremony planned for April 11, the memorial is open to visitors.
Those who wish to visit the site on Grounds will be able to enhance their experience by accessing a website dedicated to tracing slavery's impact at the University and the memorial's role in acknowledging that history.
First proposed by students in 2010, the idea for a memorial garnered widespread support from students, faculty, staff, alumni, and the local community as the President's Commission on Slavery and the University brought that initial vision to reality. UVA and community groups, including descendants of the men and women the memorial honors, gave input and feedback on the design.
Today, the University is coming to terms with its own difficult past, uncovering new knowledge, and using what we have learned to teach, heal, and shape the future.
Kirt von Daacke, assistant dean and professor (history), College of Arts & Sciences
The public website, still in the planning phase, has been fully funded by two generous donors, Beth Kressley Goldstein (McIntire '87) and Robert Ruff (McIntire '81). It will offer a multi-faceted approach to the educational programming planned from the beginning of the project and augment further research and interpretive work associated with the memorial.
The website will include practical information, such as how to visit the site (parking, etc.) as well as a timeline on the memorial's history, design, and construction. To meet growing demand by Virginia teachers for virtual field trips, it will offer K-12 educational modules designed to tie in directly with the state Standards of Learning tests. College-level learning content will also be included.
Image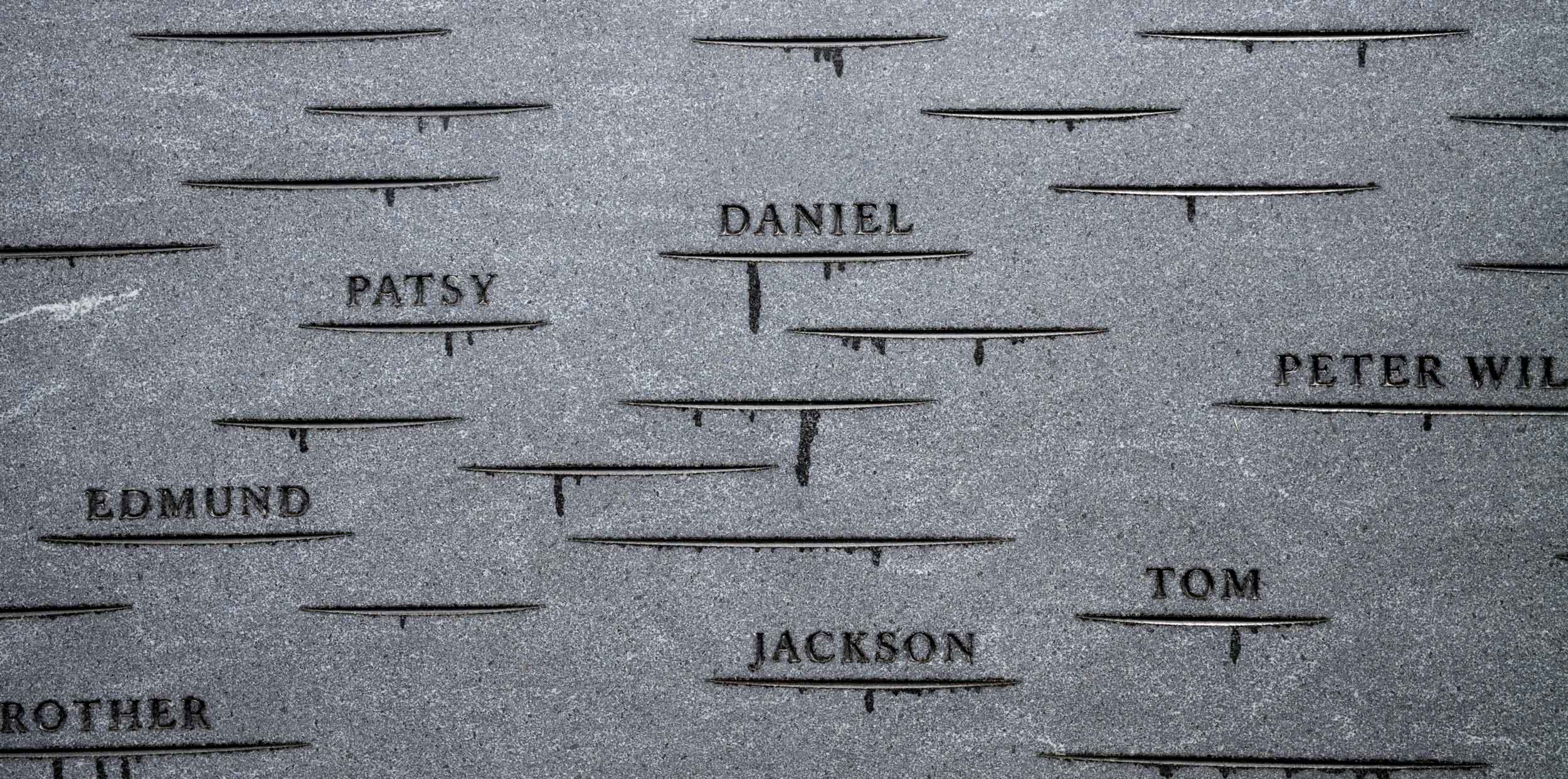 The inner ring of the memorial is carved with over 900 names alongside 4,000 slashes for those who have yet to be identified. Photo by Sanjay Suchak.
Opportunities for further learning will also include topics and features such as:
How institutions like UVA that focus on the study of democracy can reconcile a past that included enslaved men and women
Voices from the local descendant/African American community
UVA research led by historians and organized by students at the School of Education and Human Development, and Madison House volunteers
An interactive "wall of names" that will contain biographical information on all identified members of the enslaved community at UVA
The website will act as a dynamic repository of information that lends dignity to those men and women who built and sustained the University and who have remained unrecognized for so long. It also will share the story of UVA's process of community engagement so that other organizations can learn from and implement this model.
Image