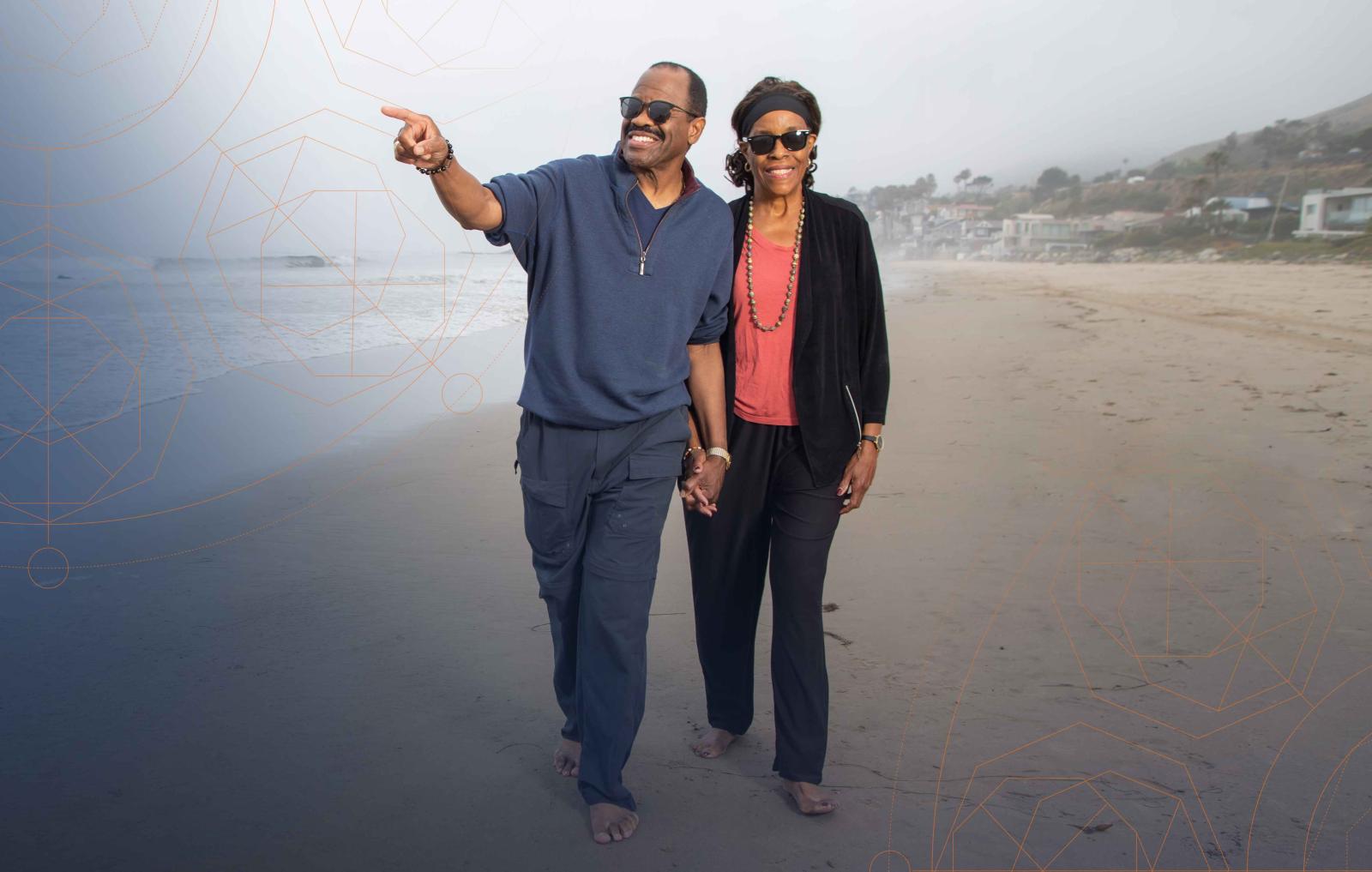 Ahead of Their Time

Blake & Paulette Morant
Members of the Rotunda Society

It comes as little surprise that a couple who blazed their own trail at the University some 50 years ago would maintain such a unique connection to it now. That's the story of Blake (Col '75, Law '78) and Paulette (Col '74) Morant.
It was the early seventies. UVA had not only recently introduced coeducation, but integration as well. Serving as a microcosmic experiment in diversity, the University mirrored the nascent social progress taking shape across the country.
Hailing from Norfolk, Virginia, Paulette arrived on Grounds in 1970 as part of the first class of women and Black women to enroll at UVA. Despite initial nerves and apprehension, she was determined to experience college life in full and made it a point to expand her horizons. Along the way, she helped to build a stronger and more inclusive university. In addition to pursuing studies in Spanish, her major, Paulette played a key role in organizing both the women's field hockey and basketball teams—playing on the former and managing the latter—and was one of the first-ever female DJs on WTJU, where she co-hosted a classical music show.
"We were ready to go," Paulette said. "We were set on making the University our own and not just sticking to the people and experiences we knew. Keeping busy was the key to our success."
Blake arrived a year later. A high-achieving, academically minded young man from Hampton, Virginia, he hadn't planned to attend UVA, instead pursuing entrée at an Ivy League school. After the University offered him a four-year ROTC scholarship, however, he couldn't resist. Once on Grounds, he too threw himself into university life, balancing his studies in rhetoric and communication with his ROTC obligations, performances with the University's orchestra and wind ensemble, and commitments as an RA. While Blake navigated the social realities of the University during the time, he was fortunate to have the support of associate dean John Graham, who admired his work ethic. Graham's mentoring helped give Blake the strength to blossom. He ultimately met Paulette through a mutual friend while studying for a music appreciation class midterm. Looking back, he's grateful for the role fate played in bringing him to the University.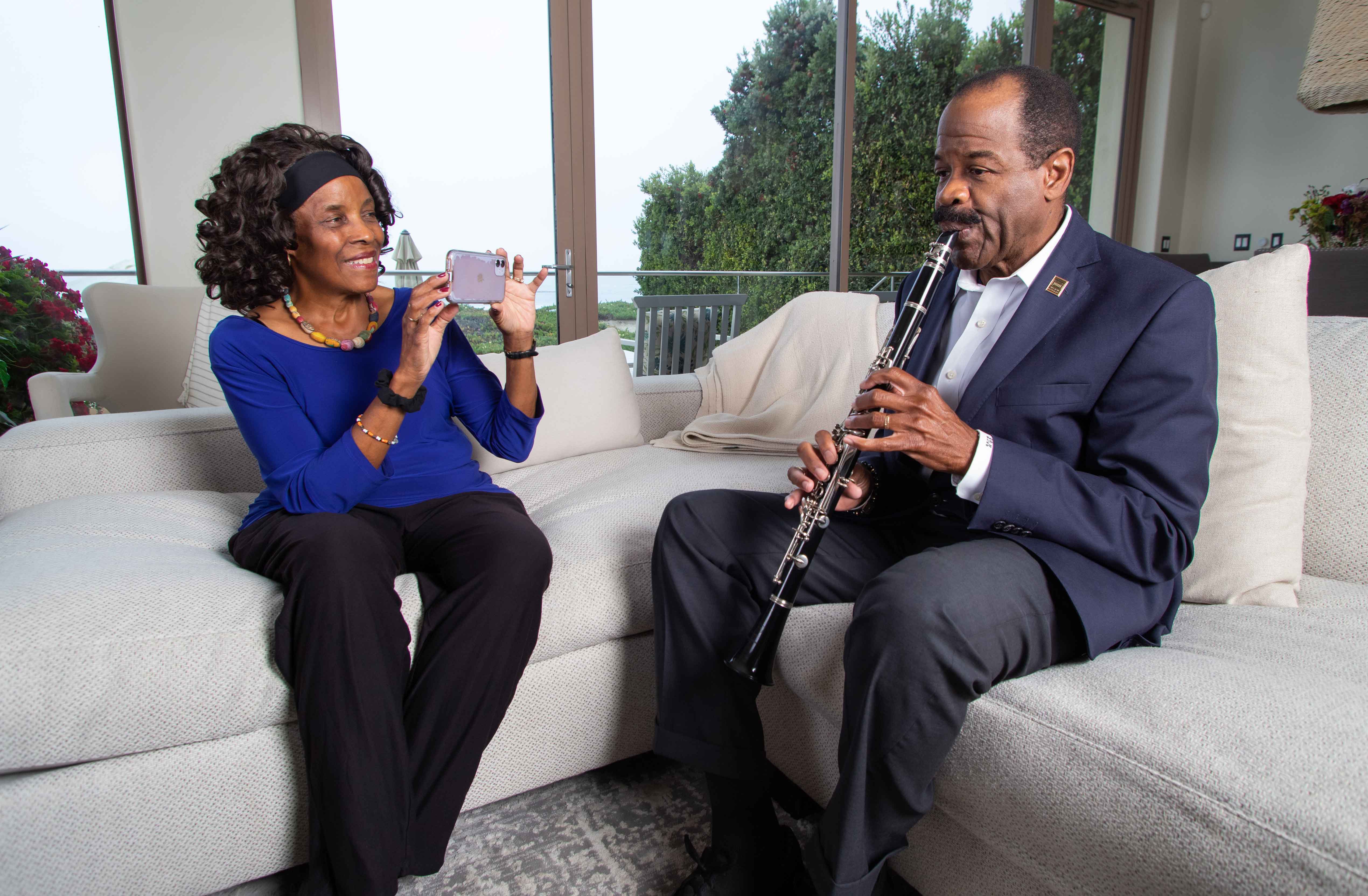 "This place was pivotal in our formation. And it's because of the people that were here and the opportunities that we had. UVA has continued to be a place we're proud of, and we want to see that continue for others."
—Blake Morant
"Maybe it was divine intervention," he said. "My whole life would have turned out differently otherwise. I never would have met Paulette."
After graduating, the Morants went on to successful careers. Blake, who between undergraduate studies and law school had spent seven-and-a-half-years at UVA, became a lawyer, first serving as an Army JAG Officer and then working in the private sector, where he made his way into academia. In 2007, he was appointed dean of Wake Forest University's School of Law, where he served until accepting a job as dean of the George Washington University Law School in 2014. In 2015, he served as president of the American Association of Law Schools.
After completing her undergraduate studies, Paulette attended graduate school at Ohio State, studying Spanish and linguistics. She established a successful career as an educator and taught Spanish at the high school and collegiate levels in Ohio, Virginia, and Pennsylvania. She took a break from teaching in 2007 when Blake landed his first deanship.
"I had begun serving unofficially in a networking capacity for alumni relations," Paulette said. "I found I enjoyed it and was good at it. Blake would take one side of the room, and I'd take the other."
Blake was extremely grateful for the support.
"I've been so fortunate and blessed to have this wonderful woman by my side," he said. "Becoming a dean was a big transition in our lives. I remember a colleague once said to me, 'I need a Paulette.'"
Despite all their success, the Morants have never lost sight of the University that brought them together. Since graduating, they've remained consistently engaged, attending reunions, Black Alumni Weekend, and other annual events. They've also provided generous support for Ridley Scholarships, athletics, the Maxine Platzer Women's Center, Madison House, law, faculty, the College, the arts, and the Alumni Association. Recently, they made a planned gift, providing strength for the University's future.
"This place was pivotal in our formation," Blake said. "And it's because of the people that were here and the opportunities that we had. UVA has continued to be a place we're proud of, and we want to see that continue for others."