On the outskirts of Chatham, Virginia, stands Briarwood, less than a mile from the crossroads that make up Tightsqueeze. Briarwood is the country estate where Mary Frances Morris grew up with her grandparents, mother, and sister. Her grandfather, Joseph Webster Whitehead, who graduated from the School of Law in 1891, built the home, and Morris has warm memories of her Virginia childhood. "My grandparents had raised nine children and then extended their loving care to their grandchildren," she remembered. "They had a vegetable garden and orchards. There was always plenty to eat. My grandfather took my sister and me to school every morning on his way to his office in Chatham."
Mary Frances Morris (at right) with her grandfather, Joseph Webster Whitehead, and sister on the steps of Briarwood.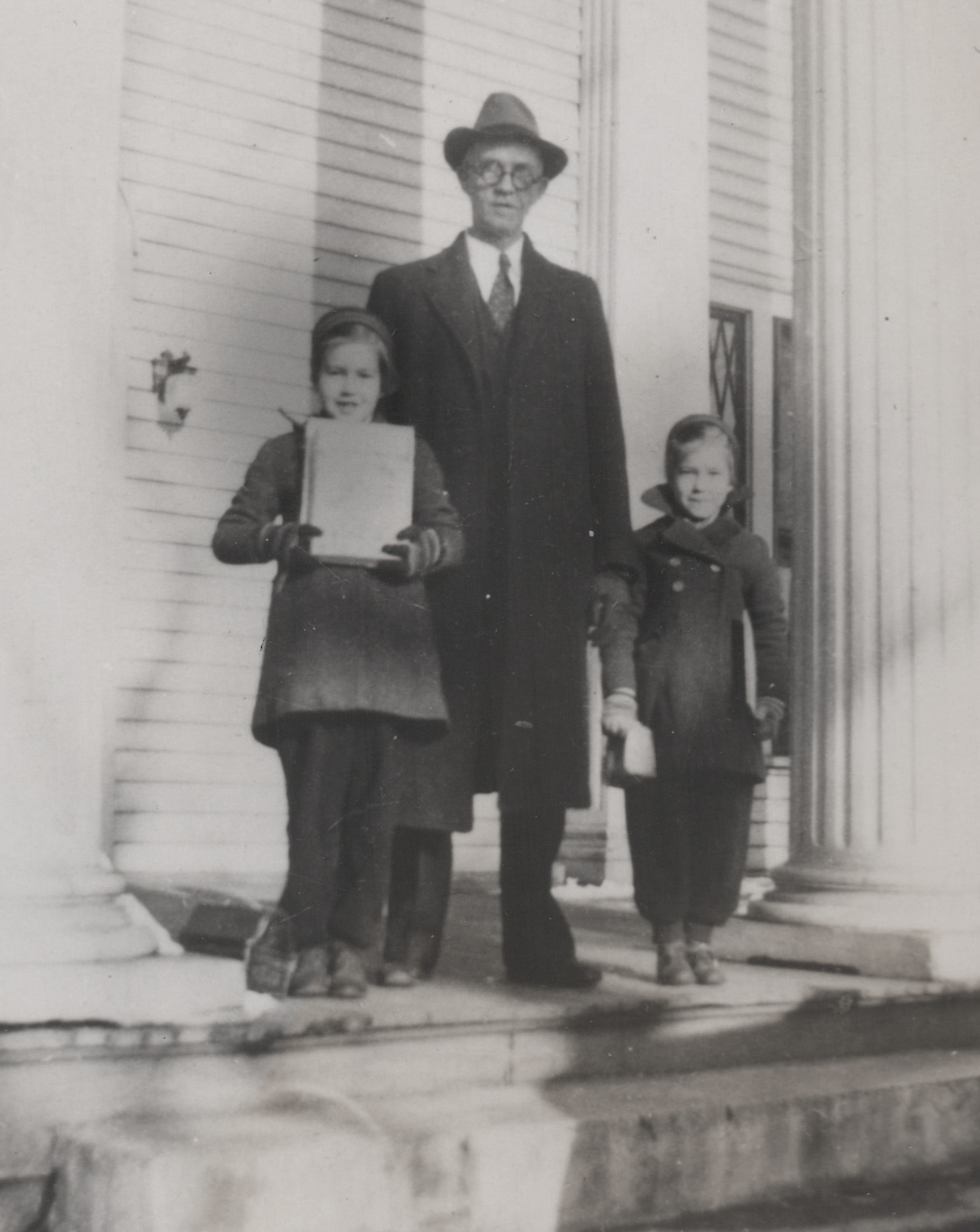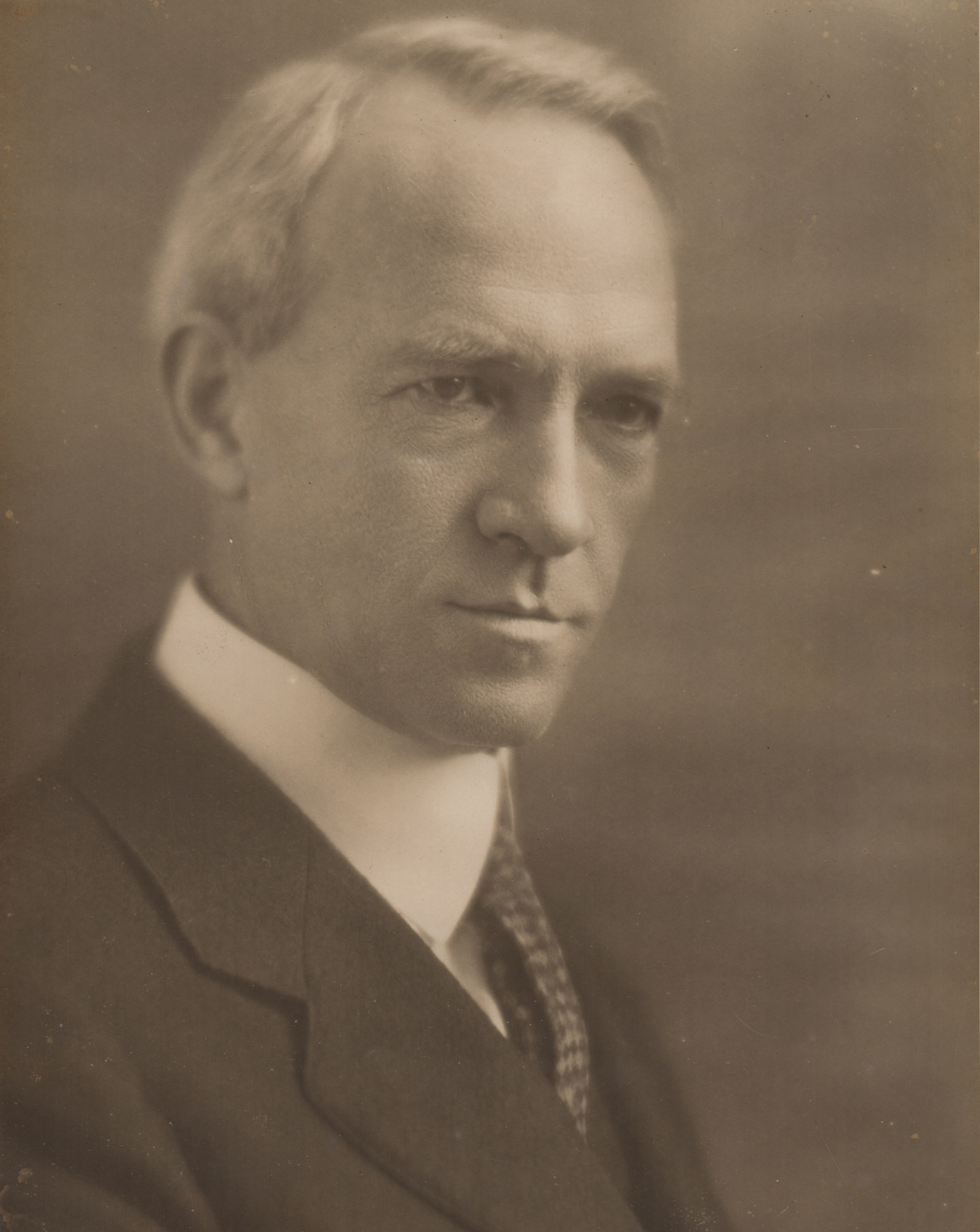 Joseph Webster Whitehead
Whitehead had resumed practicing law in Chatham after serving three terms in the U.S. Congress. His law partner, Claude Swanson, was also a notable Virginia politician and graduate of the Law School.
During his time in Washington, Whitehead was an instrumental supporter of the establishment of two cherished Virginia landmarks—Shenandoah National Park and the Colonial National Monument at Jamestown. Whitehead gave a speech in the House in support of Shenandoah National Park. "His stirring speech may have carried the day," said Morris. "He emphasized the scenic beauty of the area, urgency of conservation of natural resources, opportunities for outdoor activities, and protection of and refuge for wildlife."
Morris has lived in North Carolina since 1954. She received her master's in library science from UNC-Chapel Hill and was hired as a reference librarian at Duke University. She then worked for East Carolina University as a reference librarian and member of the publications office. After retiring, she audited classes in history, political science, and constitutional law. One of her ECU professors, Henry Clifton Ferrell Jr., who received his doctorate from UVA, had written his dissertation on Swanson.
Image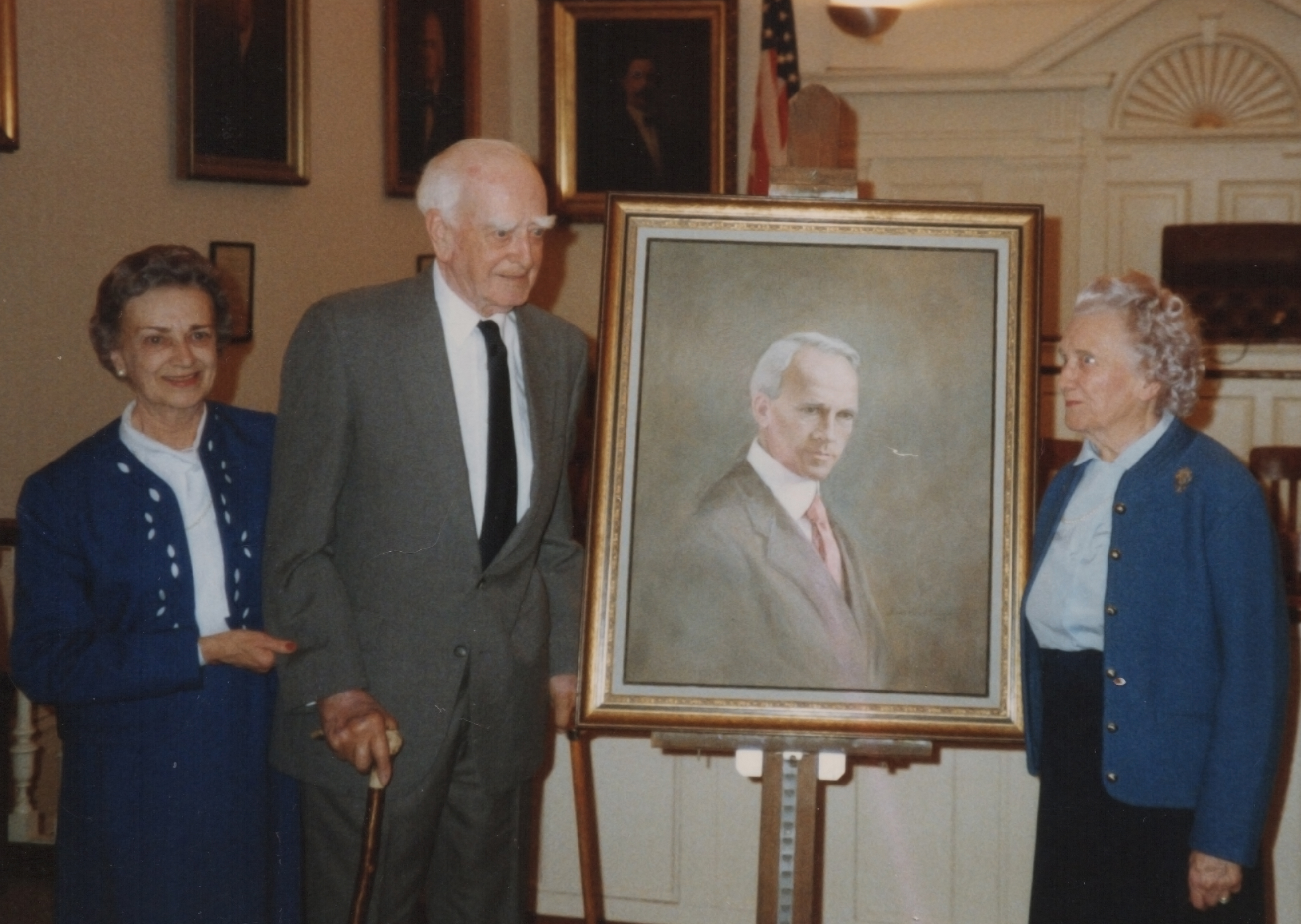 A portrait of Joseph Webster Whitehead hangs in the Chatham, Virginia, courthouse.
Morris's Virginia roots still run deep. "Virginia is never far from my mind," she said. To honor her grandfather and her family's history of public service in the commonwealth, Morris has created the Joseph Webster Whitehead Bicentennial Scholarship, a need-based scholarship for a student of political science in the College of Arts & Sciences.
She imagines the future scholarship recipient becoming a lawyer and running for office like her grandfather. "They would graduate from the University well-rounded and motivated to carry out duties of citizenship. They would be of a humanitarian bent and work to alleviate injustices, inequities, and pressing problems," she said. "They would be a person of integrity and rectitude, devoted to the rule of law and the Constitution. Perhaps they would band with like-minded representatives and work to change the tenor of Congress from divisiveness and rancor for a more productive Congress."