Her
Confident
Start
---
Darnisha Augustin (Col '24), whose home is in West Palm Beach, Florida, was planning on attending college in state when she learned about the University of Virginia through the QuestBridge Scholars program. Augustin has family in Virginia, and although she had not visited UVA, she decided to apply.
On the day the University released decisions, she nervously opened the email she'd received from the admissions office. Augustin saw a burst of digital confetti and began to feel the same euphoria she'd seen in viral college acceptance videos. It seemed too good to be true. She closed the email, then opened it again. More confetti. She'd been accepted to UVA.
Augustin is the first in her family to attend the University. "A lot of people in my life have been supporting me in a way that made this not as surprising." she said. "They pushed me to do things, and, with that confidence they had in me, I was like, 'I can do this,' and it led me here. It wasn't just me."
Another vote of confidence came in the form of a Blue Ridge Scholarship. The Blue Ridge Scholars program was created by John Griffin (McIntire '85) in 2014; in 2020, President Jim Ryan announced that the University was providing $10 million in funds to match gifts of $100,000 or more to the program at 100%. Blue Ridge Scholarships are awarded to students with exceptional academic promise and significant financial need. "That people are willing to pay for my education—maybe they see something in me," she said. "So it's not just the money, but the fact that people are willing to support me on this journey. That gave me more confidence," she said.
It's not just the money, but the fact that people are willing to support me on this journey. That gave me more confidence.
Darnisha Augustin
Augustin had to draw on this confidence when she arrived on Grounds midway through her first year. She took classes remotely her first semester, and while her peer advisor from the Office of African American Affairs had helped her immensely with her transition from high school to college, she'd missed out on forming friendships in person. "I was coming in like the new girl all over again," she remembered.
There was snow on the ground—the first snow Augustin had ever seen—when she arrived in Charlottesville in January 2021. She describes herself as introverted but pushed through her discomfort to make connections. "I noticed that people want to go grab lunch a lot. So I was like, okay, that's a thing here," she said. Augustin invited classmates to go to the food trucks after class. "All you have to do is to start a conversation, and people will just engage with you. That's what I had to learn, but it really helped me make more friends."
Image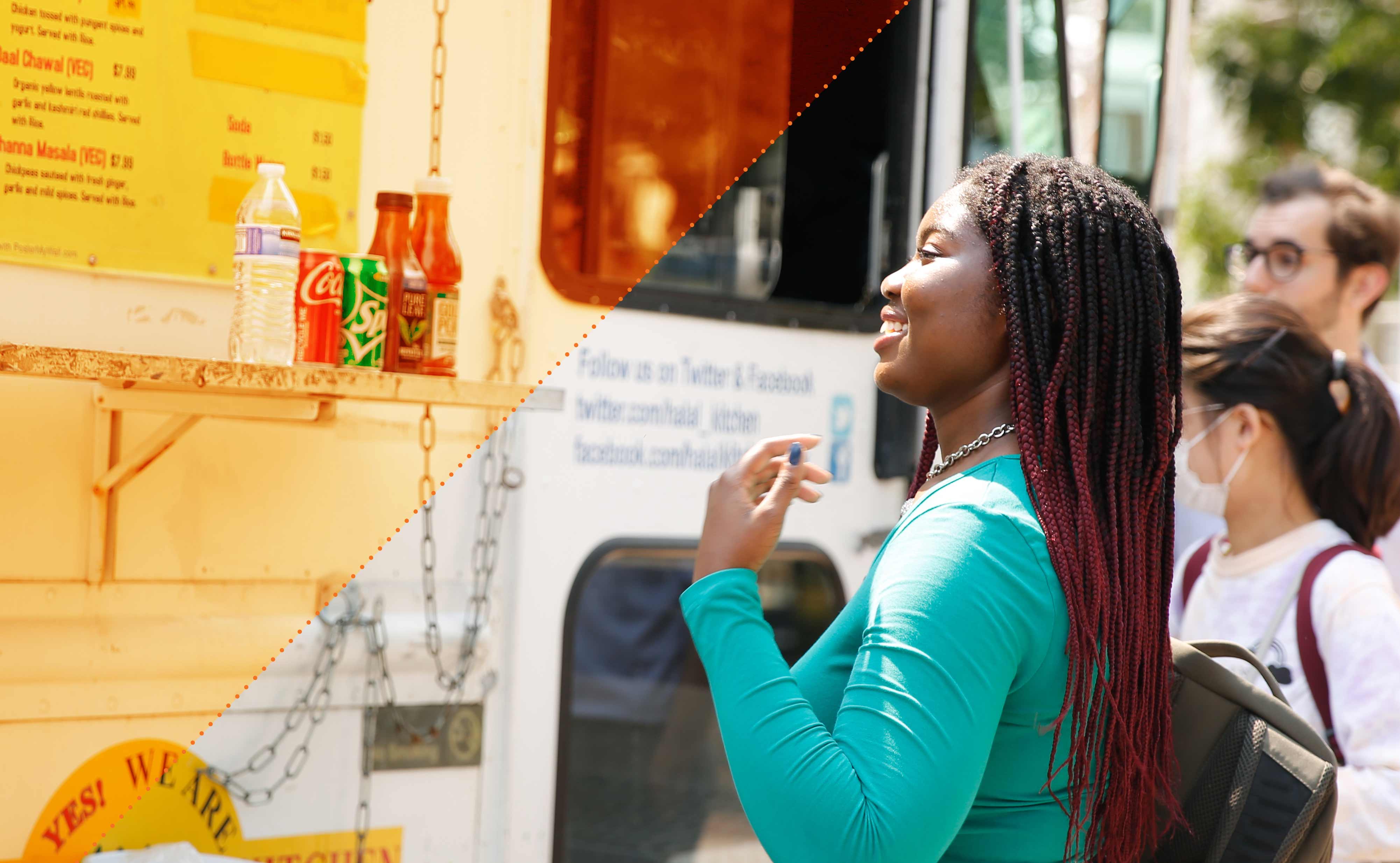 She took a job at the UVA Bookstore. "I went to buy a printer, saw the application, and thought 'I might as well see how this goes!' Honestly, I think it was the best thing ever." Her managers understand the demands of her academic schedule, and she's found friends and mentors in her coworkers. Augustin felt at home in Newcomb Hall, where the multiple groups offering student support and warm greetings from Ms. Kathy at the food court made her feel cared for.
She also served as a member of the College Council, the student governing body for the College of Arts & Sciences. As a member of the grants committee, she worked to create and review applications for the Minerva Award, a grant for undergraduate research.
Over the summer, Augustin interned at the Sorensen Institute for Political Leadership, where she helped to identify political leaders across Virginia to promote the Sorensen Institute's programs. She was also a math tutor for Cavalier Online Experiences (CONEX), which provides virtual support to rising first-year students to enhance their transition to UVA's math and science classes. "I helped them understand what life on Grounds would be like," she said. "I created slides with pictures—things I wish I had known!" This year, Augustin is serving as a peer advisor to four first-year students.
Image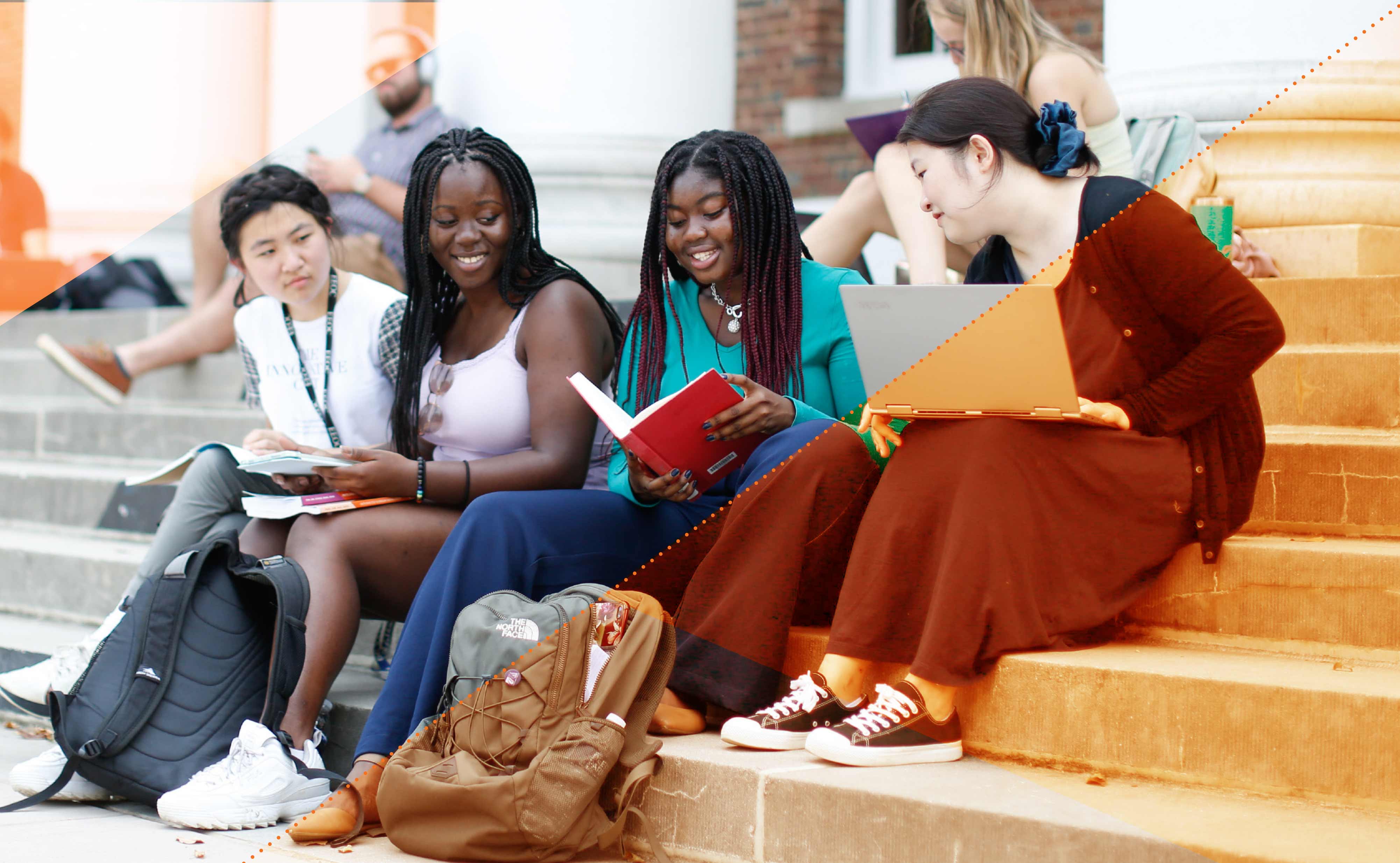 Augustin is majoring in biology and is currently on a path to becoming a physician associate. She had once considered becoming an anesthesiologist but realized there were many more options for a career in health care. "I'm not a monolith," she said. "I like different things." Her Sorensen Institute internship inspired her to think even more broadly about her future. "I hadn't put myself out there to experience things beyond medicine and biology and science, so it kind of opened doors for me," she said. "I might be into working in public health or business administration later on. I'm opening myself up to the other things that I am capable of doing."
She is also keeping her mind open to the perspectives of her classmates. "Sociology was the first class I had where I got to experience different people coming together and displaying their claims or their arguments or their perspectives in a space that welcomes it. Even if you don't agree, you respect them in that space," she said. "I love hearing different perspectives because coming to the University, I realized that you're not going to succeed if you just think one way about a certain thing. You're not going to be able to solve problems if you think one way about a certain thing."
The confidence Augustin's family and the University have in her potential is certainly well-founded. She feels a deep sense of gratitude for the support and opportunities. "This scholarship just changed my life. Honestly, if I was to go back to my junior year and say, 'Darnisha, you're going to be in Charlottesville, Virginia, and you're going to be away from family, and you're going to be living on your own, and you're going to be kind of an extrovert—you know, I would have never believed that.'"