Image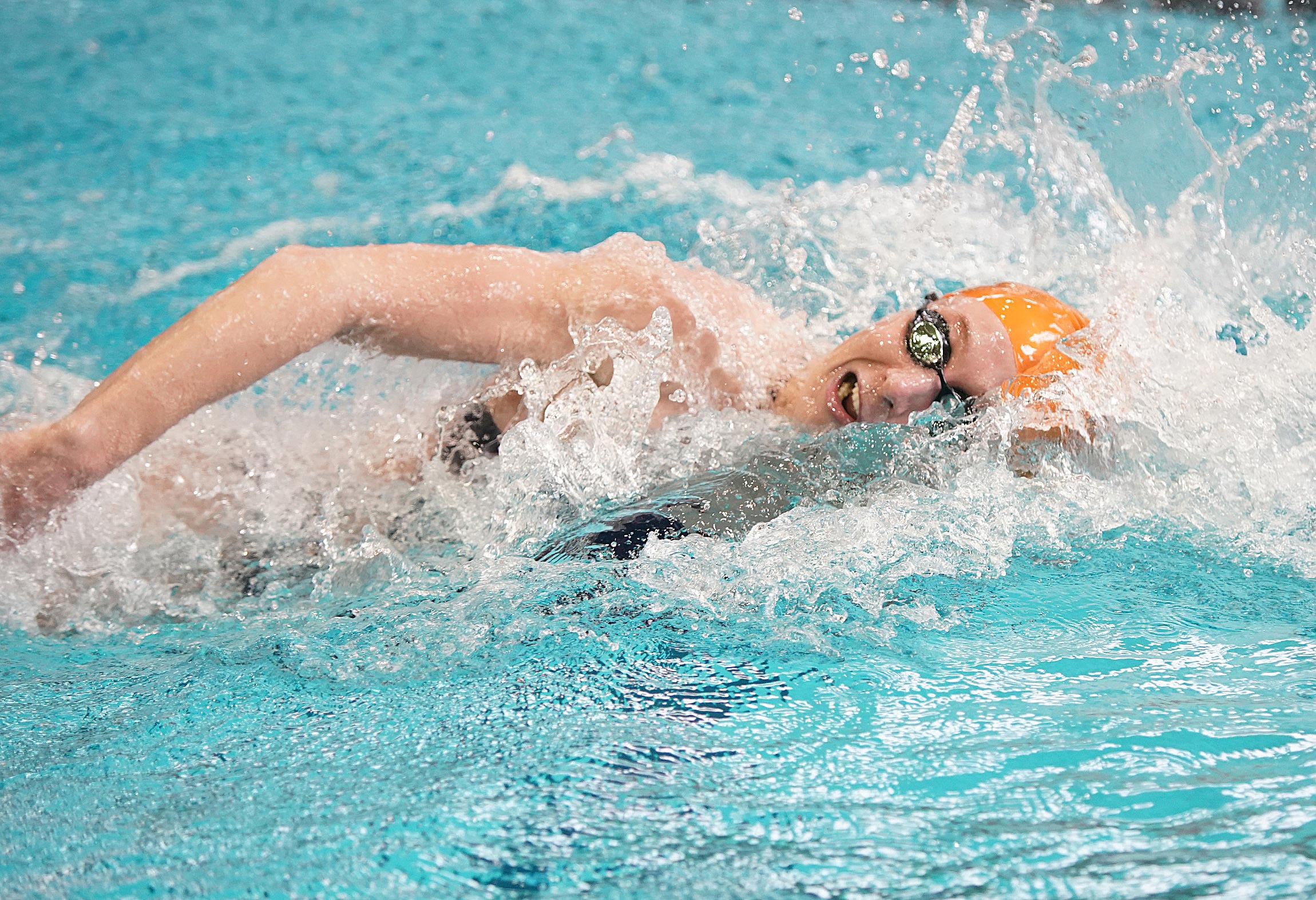 To watch the 2021 NCAA Women's Swimming and Diving Championships, true fans had to stream four nights of finals in 21 different events. Juliana Schulte O'Reilly (Col '86) and Brian O'Reilly did just that from their home in McLean, Virginia. Juli O'Reilly had attended the University on an athletics scholarship, competed in backstroke on the women's swimming and diving team, and was captain of the team her third and fourth years. While the O'Reillys always follow the team's progress, this year was special. "This year there was the opportunity for the team to win the national championship, and, for us, to watch Jess Nava at the NCAAs in swimming," said Juli O'Reilly.
Jessica Nava (McIntire '22), a swimmer from Fort Lauderdale, Florida, is the first recipient of the Juliana Schulte O'Reilly and Brian T. O'Reilly Bicentennial Scholars Fund, a scholarship endowed by the O'Reillys. "We are truly fortunate that we are able to provide this opportunity to someone like Jessica," said Juli O'Reilly, "because someone once provided that same opportunity to me."
Watching Nava and her teammates win the first NCAA championship in the program's history was a thrill. "Brian and I were so excited to see these incredibly talented and hard working—both in the pool and the classroom—women achieve great success on both a team and individual level," said Juli O'Reilly.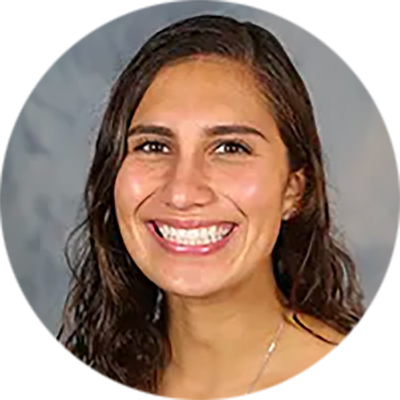 Jessica Nava (McIntire '22)
Image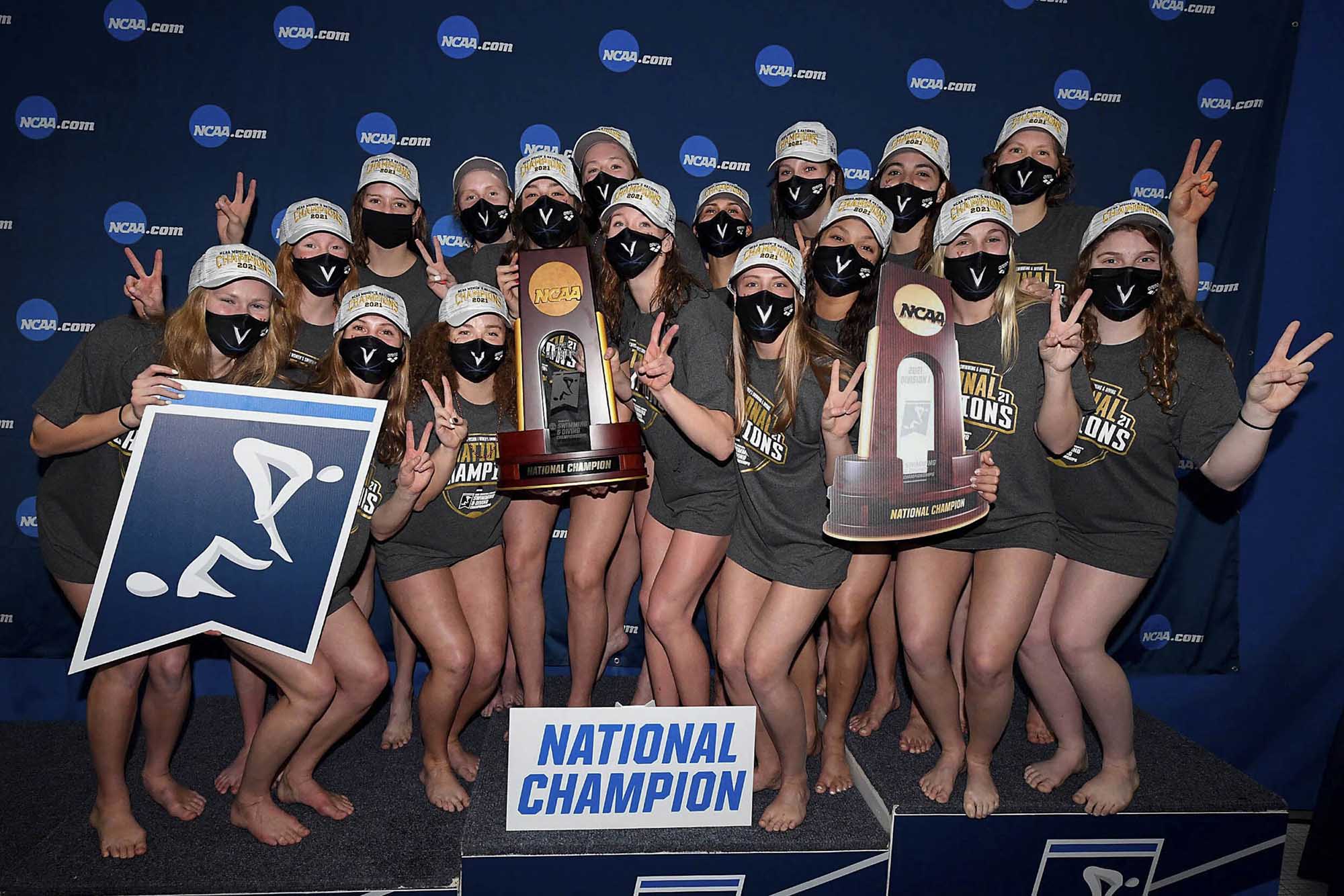 The UVA women's swimming and diving team won the program's first national championship on March 20, 2021, after finishing with 491 points. (Photo courtesy UVA Athletics)
Juli O'Reilly is president of the VAF's Board of Trustees and has served on the College Foundation Board of Trustees. "It's a terrific privilege, and one that I'm truly grateful for, to continue to be a part of an organization that was so formative in my life." 
"UVA is a part of just about everything in our lives," said Brian O'Reilly. "The friendships, the opportunities to learn through the activities and boards and other things we do. There is an energy to Charlottesville that is special and is wonderful to be a part of." The O'Reillys' connections to the University deepened when their daughters Jacqueline (Col '17) and Meaghan (Col '20) attended UVA.
Juli O'Reilly credits her time on the women's swimming and diving team and her lifetime involvement with the sport with preparing her for life's challenges. "In a sport like swimming, you hope everybody's on for the big meet. But you have to get through the whole season. Your teammates may have an injury or be at one of those plateaus where they're not improving. How do you help support people? And how do you get that support from your teammates when you're going through those situations?" she explained. "And that's life, right? There are times in life where we're full steam ahead and everything's going great. And other times there are setbacks. How you handle the setbacks really defines things."
Image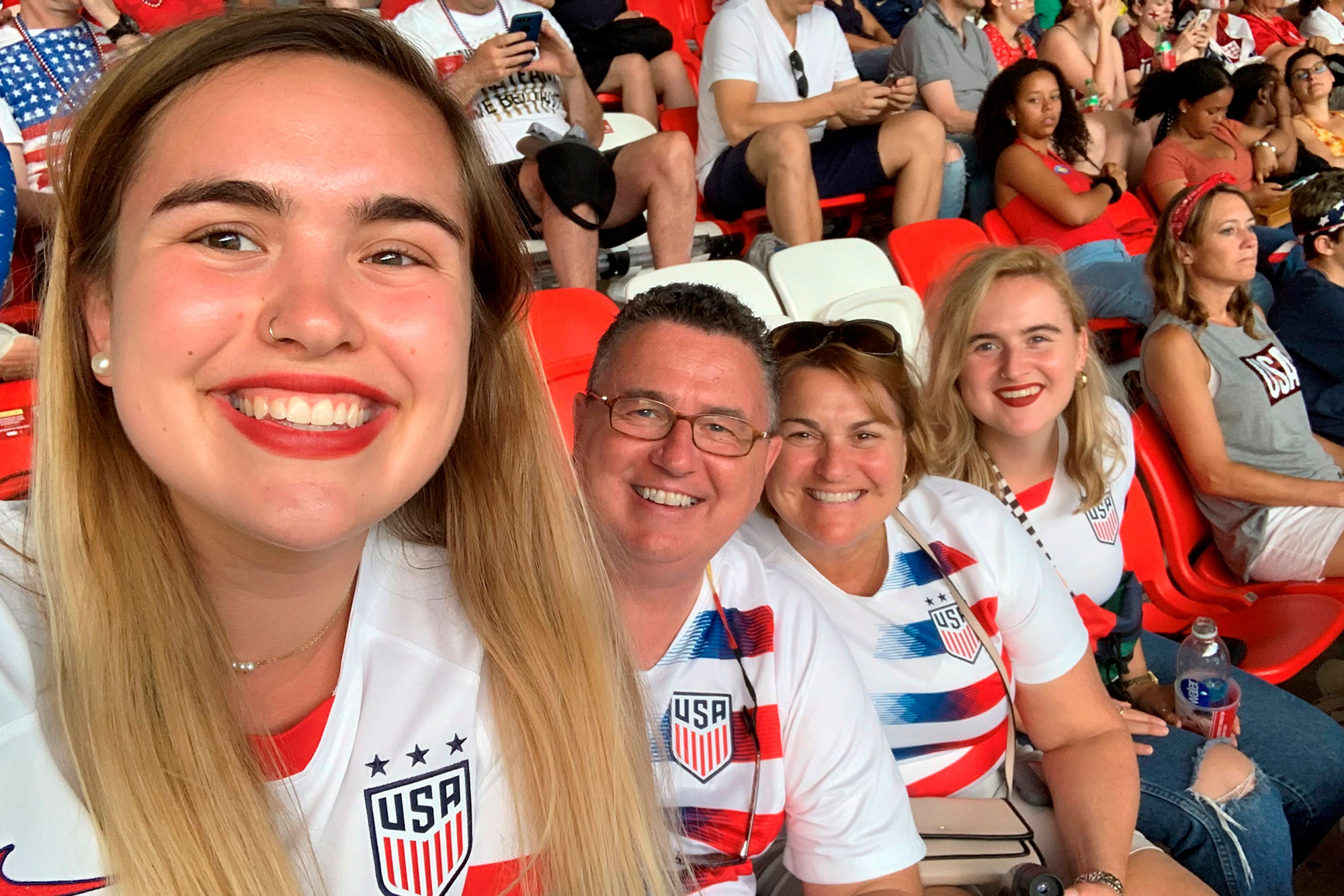 The O'Reilly family at the 2019 Women's World Cup in France. From left to right is Meaghan (Col '20), Brian, Juli (Col '86), and Jacqueline (Col '17). (Photo courtesy the O'Reilly family)
The O'Reillys see UVA's student-athletes as uniquely qualified to handle the rigorous academics as well as the rigorous athletic competition. "Every student athlete who walks in the door understands that they're walking into an elite academic institution. They are not here just to play sports. They need to have the ability but also, more importantly, the work ethic and energy and stamina and leadership to be able to bring everything they have to both the classroom and their athletic endeavors. And so many athletes also get involved in community service or leadership opportunities," agreed Brian. "The University does a good job at developing the full person." 
"UVA student-athletes are great ambassadors for everything they do," said Juli O'Reilly. She points to Chris Long (Col '08) and Malcom Brogdon (Col '15, Batten '16), who support clean water access and other causes through their charitable foundations; and Becky Sauerbrunn, captain of the United States women's national soccer team and advocate for equal pay in women's sports, as some of the many examples. "Our athletics family plays a vital role in the overall UVA experience," said Juli. "The impact that student-athletes have when they leave Grounds is a testament."