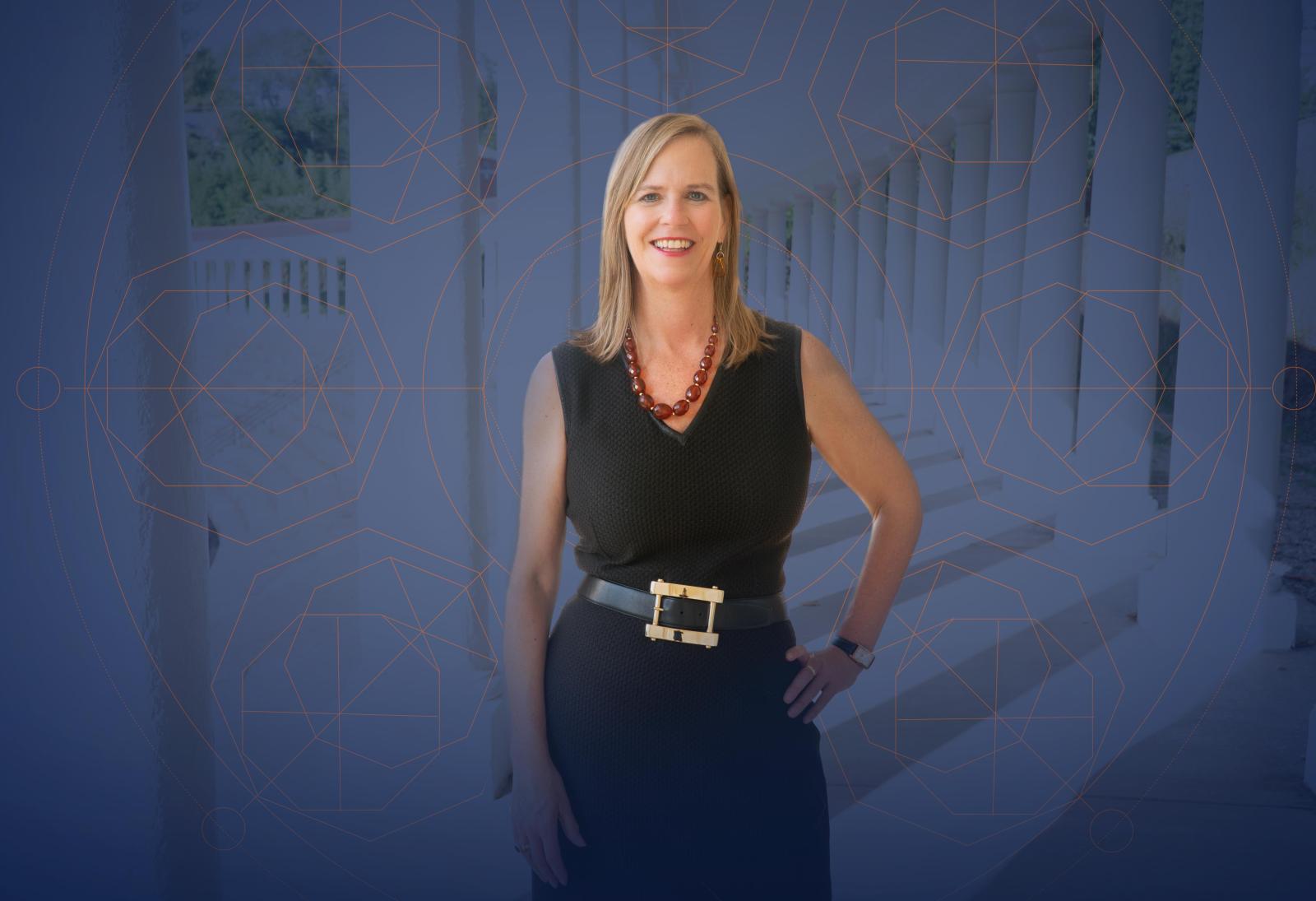 Whatever It Takes

Gretchen Tibbits
Member of the Rotunda Society

Witnessing Gretchen Tibbits (Col '89) in the wild, one might assume she was born fully formed, a hard-charging New York City investment banker ready to broker any power deal that sets foot in her path. It's a look she wears well, making it easy to forget that she was once a fresh-faced college graduate arriving in the big city to carve out her niche.
Originally hailing from southeastern Pennsylvania, Tibbits grew up the daughter of two university administrators who emphasized the importance of giving back. Their lessons stuck: Since leaving the University, Tibbits has established an impressive 30-year track record of annual support and become one of the Rotunda Society's most loyal members.
"I was raised to always find a way to make an impact," she said. "It mattered less the amount and more the commitment. Be consistent in your support, and find areas where your efforts can help lead to positive change."
Over the years, Tibbits' annual support has benefited a long and eclectic list of areas at the University, including athletics, faculty, Ridley Scholarships, the Jeffersonian Grounds, the Maxine Platzer Lynn Women's Center, the Memorial to Enslaved Laborers, and the arts, an area about which she's particularly passionate.
Tibbits' love for UVA doesn't come as much of a surprise. During her time as an undergraduate, she was both an Echols Scholar and a Lawn resident, as well as an active member of University Union (now University Programs Council), where she made lifelong friends and relished the opportunity to participate in student self-governance.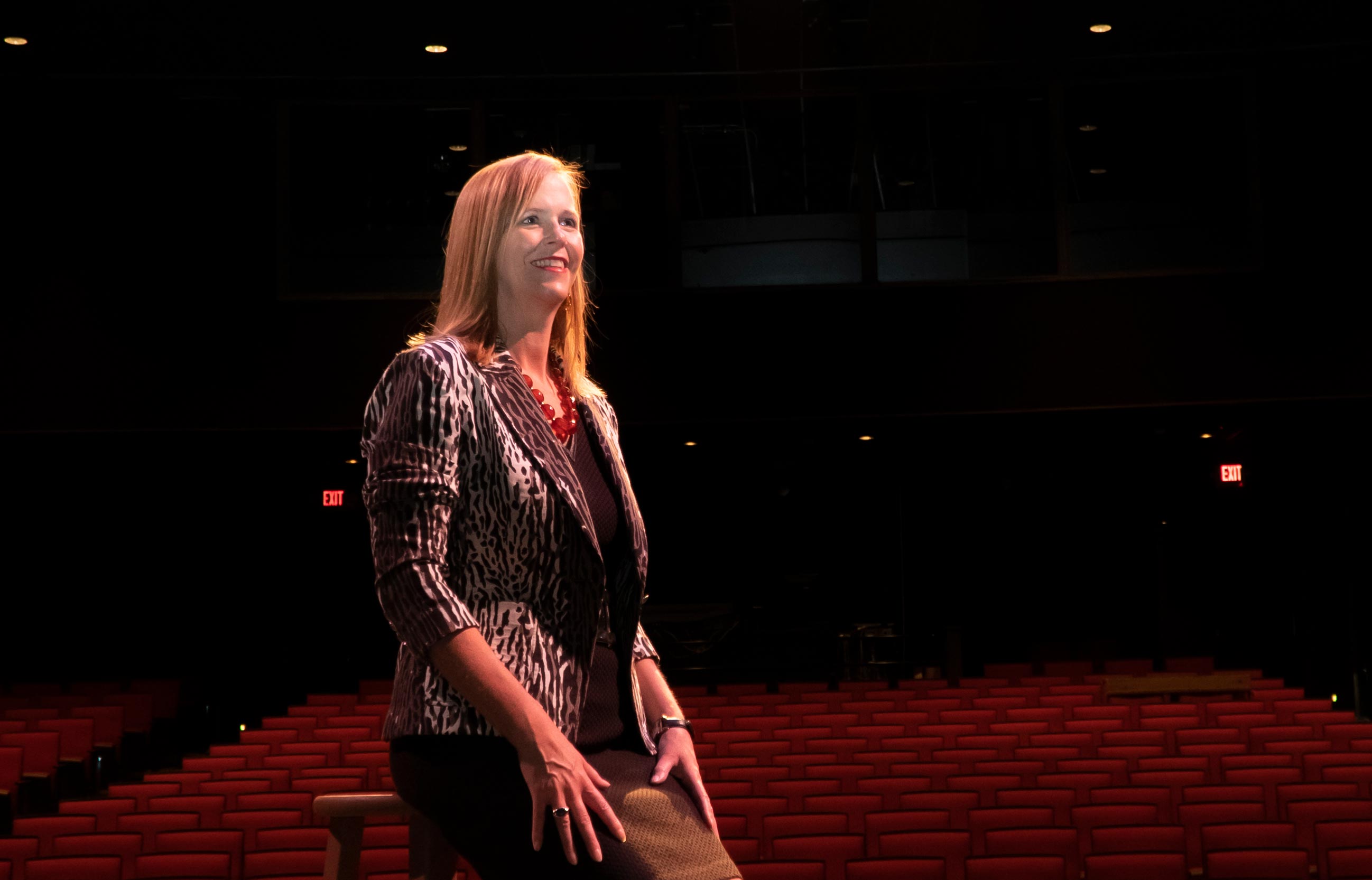 "As my career grew, I was able to make larger gifts and included UVA in my estate plans. That's always been my goal."
—Gretchen Tibbits
When Tibbits relocated to New York City after graduation, her passion for UVA only grew. During her early years in the city, she was part of the small group responsible for spearheading the University's affiliation with the Yale Club of New York. While serving as president of the UVA Club of New York, she was also developing a successful career in the media business, first gaining entrée to the industry via a role at Inc. Magazine and ultimately serving as president of the popular women's lifestyle site LittleThings, which she propelled from a $15 million to a $50 million company in just two-and-a-half years.
Consistent throughout it all was her support for the University.
"As my career grew, I was able to make larger gifts and included UVA in my estate plans," Tibbits said. "That's always been my goal."
In 2020, Tibbits made a midlife career change and became an investment banker. With a keen eye for identifying potential partnerships thanks to her time as a media operator, she has already experienced tremendous success, closing 12 major deals in less than two years. It's Tibbits who served as lead banker for Outside Interactive, Inc. and engineered the merger of Trusted Media Brands and Jukin Media in August, laying the foundation for their "quest to become a billion-dollar company."
Having proven herself as both a force in business and a loyal supporter of the University, Tibbits is now turning her philanthropic attention to her biggest goal yet: facilitating the creation of a performing arts center—an initiative for which she recently made a major gift—as well as supporting the efforts to relocate the University's museums to an adjacent location.
"The updated Emmet-Ivy corridor will be the gateway to the University," she said. "And what better way to welcome people into the University than through the arts, which expose people to new ideas, a diversity of cultures, and help create strong citizen leaders? It won't be easy, but I'm committed to doing whatever is necessary—making phone calls, tapping into my network, and even raising the next $50 million."
If anyone can do it, it's Gretchen Tibbits.