Image
A Legacy for a Free Spirit
A bench carved from black granite graces the Upper Waimea Canyon Lookout in Kauai, Hawaii. For weary tourists, it's a resting place to enjoy the magnificent view of what's known as the Grand Canyon of the Pacific. Locals know it as Sachi's Bench.
In 1998, when Sachi Pace (Engr '96) knew she was dying of leukemia, she asked her mother, Bibi, to build her a memorial. From her hospital bed, she whispered these instructions: "Make it of Black Diamond granite, just like Baban's [Grandma's] stone, and put my life story on the back." She drew a sketch of a simple Parsons bench, adding: "Put the Enoki family crest at the top, and my bicycling team motto around it." Pace died in 1999 at age 24.
After working with local officials to secure permission, her mother installed Sachi's Bench at the lookout in 2002. "Waimea Canyon had always been one of her favorite places," Bibi Pace said. "When she was a child, we went up there almost monthly for camping with friends."
Pace's life story is engraved underneath the bench, presumedly to protect it from the elements, but perhaps more to acknowledge her playful personality. "Every time I crawl under it to read her story aloud to our friends, I feel her giggling up in heaven," Bibi Pace said.
Image

Another Lasting Memorial
Ken Yagen (Engr '95) first met Pace while they were students at UVA. They later became housemates with a group of other students in the School of Engineering and Applied Science. "She was interested in systems engineering, which is what I was also doing," Yagen said. "We would talk about that, talk about life. She was very vibrant, someone who was fun to hang out with. I was always a more practical person, so the way she viewed the world was funny to me." To help make ends meet, Pace taught aerobics classes to cardiac patients at the UVA Hospital.
Engineering students are generally a tight-knit bunch, and after graduation she and Yagen stayed in touch, eventually crossing paths again when they both settled in San Francisco. She became a systems analyst for a San Francisco bank while volunteering at the Embarcadero YMCA to teach reading to children and aerobics to senior citizens. After she was diagnosed with leukemia, Pace signed up for an AIDS fundraiser—a bike marathon from San Francisco to Los Angeles. She was in training for the ride when she passed away.
According to Yagen, Pace was drawn to beautiful places and her quest for new adventures only intensified after she learned she was ill. "One of her most memorable experiences was climbing Half Dome at Yosemite," he said. "That was after she knew she was leaving us. It was her desire for some of her ashes to be scattered from the top of Half Dome. After she passed, a group of us, including her mother and brother, got together and went to Yosemite. We had a little ceremony at the top of the dome overlooking the park and scattered some of her ashes. It was the right thing for her. She wanted to have her spirit be in the wind."
Image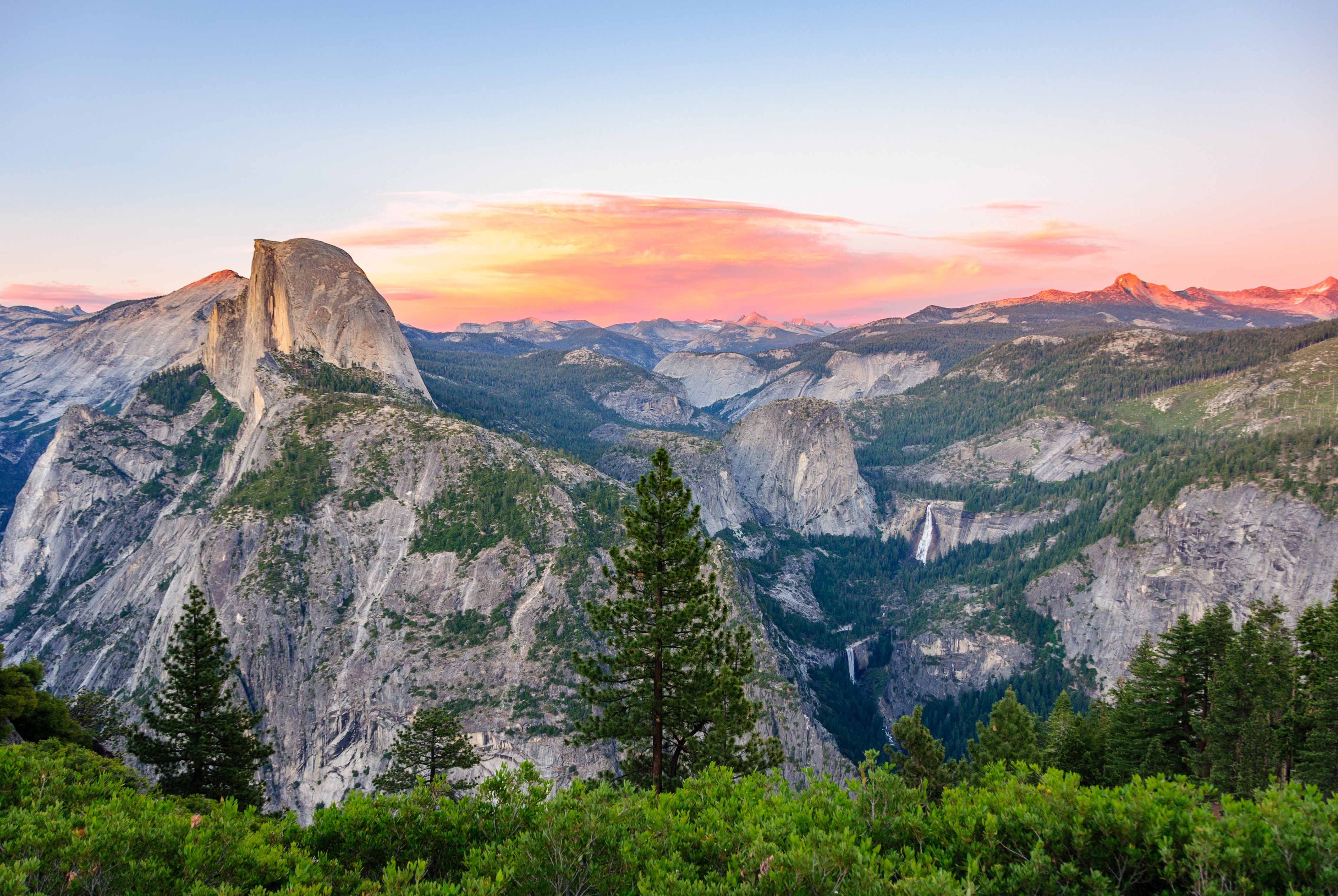 Half Dome in Yosemite National Park
Over the years, Yagen never forgot about his friend and the impact she had on his life. In 2020, he began thinking about a way to memorialize her at UVA. "I'm fortunate enough in life that I can do things for the University and other organizations that I support," he said. "But I wanted to do something meaningful, something lasting. I started to read about the Bicentennial Scholarship program that the University was promoting. Sachi immediately came to mind."
He soon discovered that her memory lived on with others. "She was so loved among our group of friends," he said. "I started reaching out. Everyone was very supportive and thought a scholarship was a great idea. Just like Sachi's Bench, it's a lasting memory. I hope that people who receive the scholarship in generations to come will learn a little bit about Sachi." The Sachi Lyn Pace Memorial Bicentennial Scholars Fund will award scholarships to undergraduate students in the School of Engineering. The University is also matching 50% of every dollar committed while matching funds are available. Yagen hopes the scholarship will allow future recipients to have what he and Sachi and their group of friends experienced at the school. "It brought back a lot of joy for me to be able to remember things about Sachi, and some sadness, that she left us so early in life," he said. "But it reminded me how nothing got her down and the spirit and the courage that she showed. She was one of the most joyous people I have known in my life, and I can't think of a better way to honor her. I want people to know her story."
If fate ever takes you to the Upper Waimea Canyon Lookout, take time to crawl under the black granite bench to read Sachi's story. The final line reads: "Sayonara, Sachi! Arigato for sharing your life on earth with us."
Bystanders may not understand, but rest assured, a certain free spirit will.
For more information, contact Jake Pittman, associate director of development, jsp4yc@virginia.edu, 434-964-6510.