Image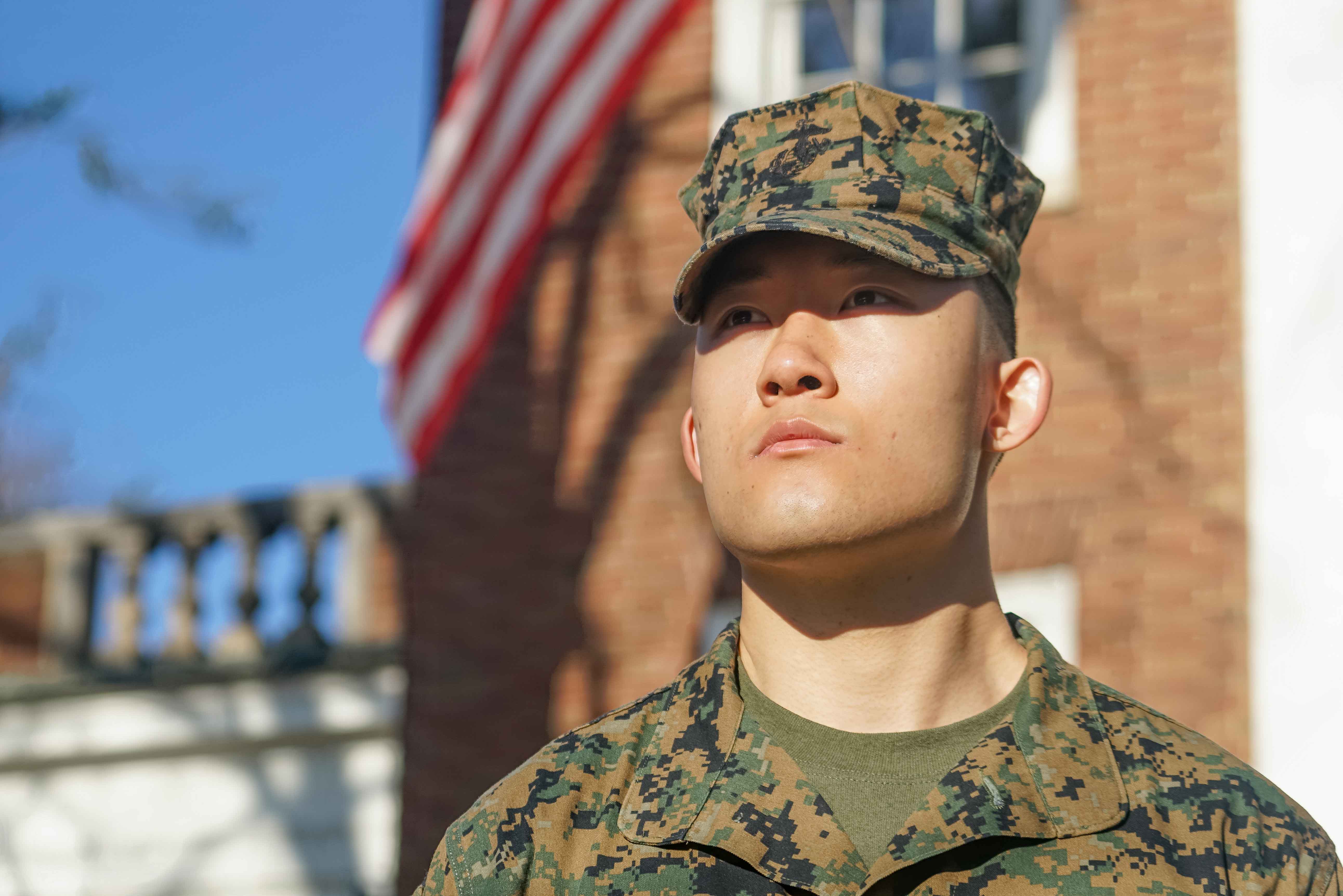 In 2004, Capt. Humayun Khan (Col '00) was working a checkpoint near Baqubah, Iraq, when he stopped a taxi loaded with explosives. The driver, who sought to enter the compound Khan's unit was guarding, detonated his cargo, killing the soldier and two Iraqi civilians. Khan's heroic actions saved the lives of hundreds of American men and women, who were inside eating breakfast. Just four years earlier, the Army officer had graduated from the University, where he majored in psychology and was a member of the ROTC program.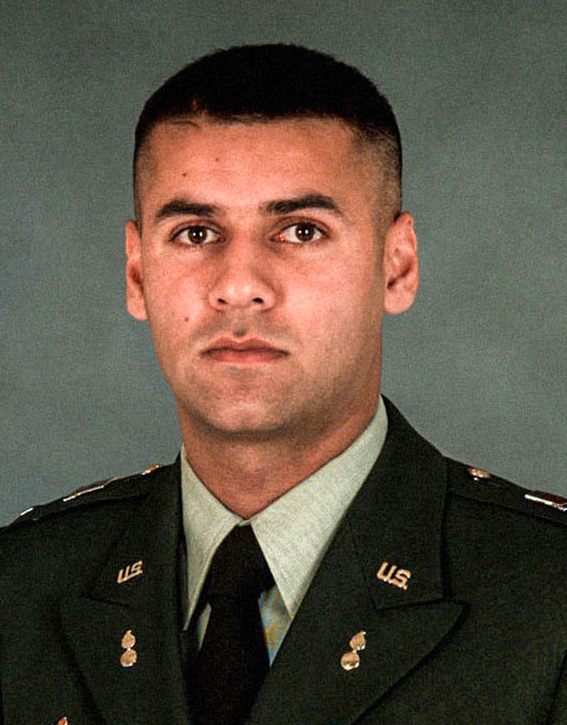 Khan's loving parents established the Captain Humayun Khan Memorial Bicentennial Scholarship in 2017 to honor the fallen soldier—the only UVA alumnus to die in the Iraq War. Financed by the Khans, with a lead gift from Richard G. Clemens (Col '62), as well as contributions from alumni, parents, friends, and classmates, the scholarship provides annual support to a deserving student in need, with a first preference for a student enrolled in ROTC and a second preference for a student majoring in a field in which the U.S. Constitution and its history are a common area of focus.
Image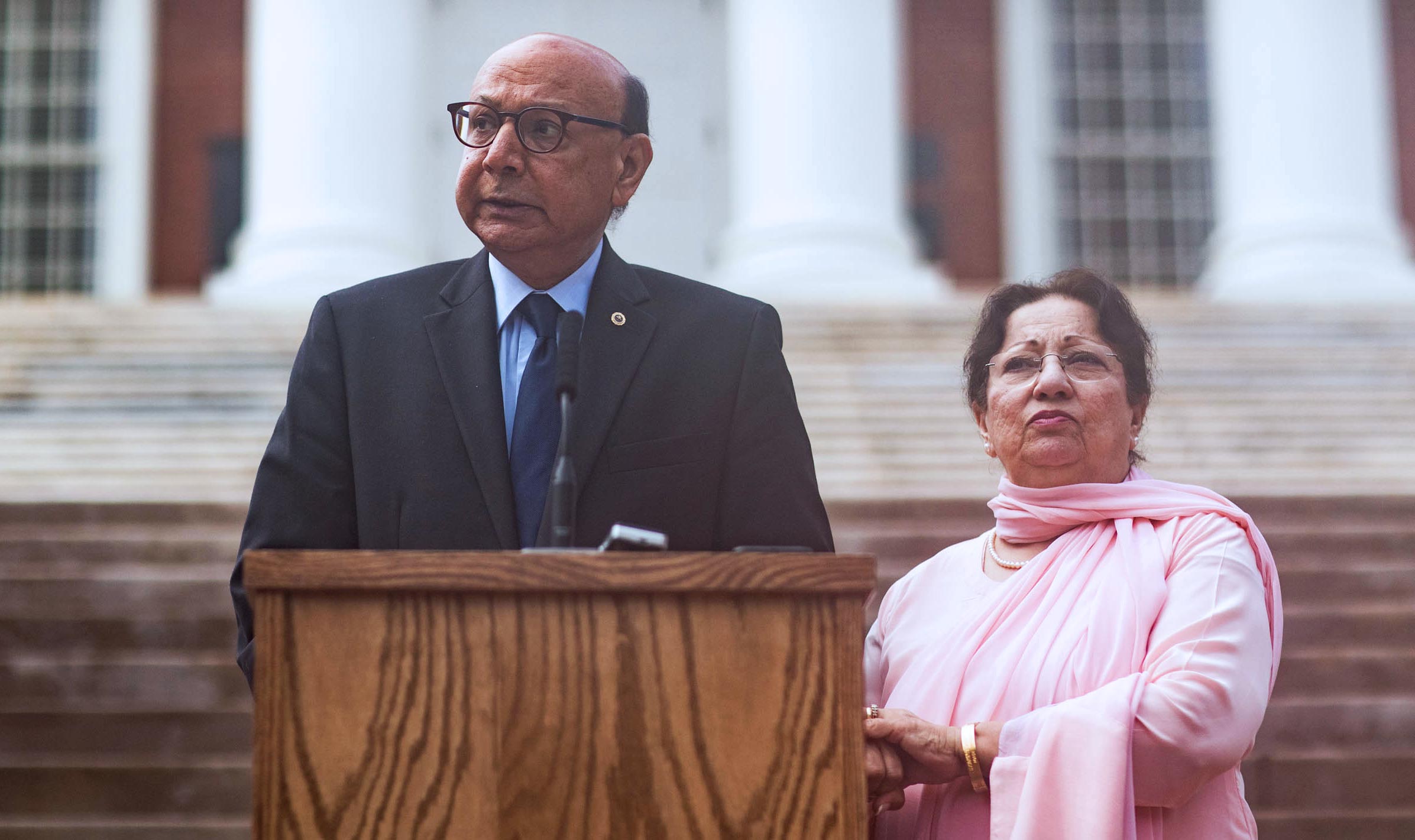 Khizr and Ghazala Khan announcing the Captain Humayun Khan Memorial Bicentennial Scholarship Fund. (Photo by Sanjay Suchak)
Eric Jang (Col '23) is the 2020-21 recipient of the Captain Humayun Khan Memorial Bicentennial Scholarship. Hailing from Los Angeles, California, the second-year student understands the magnitude of receiving such an honor. Like Khan, the psychology major is a proud member of the University's ROTC program who plans to serve the country after graduating.
Jang knew he loved UVA the first time he visited. Lured by the distinctive energy and surroundings, he saw in the University an ideal training ground for his future. He thrived as a first-year student, making the most of his schoolwork and extracurricular activities. While aiming for greatness had always come naturally, however, the reality of balancing a full course-load with an intense ROTC schedule and full-time work began to set in.
Capt. Khan was a true patriot and American hero, and I will make sure his sacrifice is remembered as long as the star-spangled banner flies in the air.
—Eric Jang (Col '23)
Prior to his second year, Jang was thrilled to discover he'd been tapped for the prestigious scholarship. In addition to relieving his financial burden, the award inspired him to reflect deeply on the values that animated Khan during his time as a student and soldier.
"I had been familiar with Khan's legacy in high school," he said. "His sacrifice was highlighted as an example of a Muslim-American soldier who gave his life so that we in the U.S. could have peace. Receiving this scholarship on behalf of this fellow Wahoo and American serviceman has renewed my commitment to honor, discipline, and integrity in every area of my life."
Image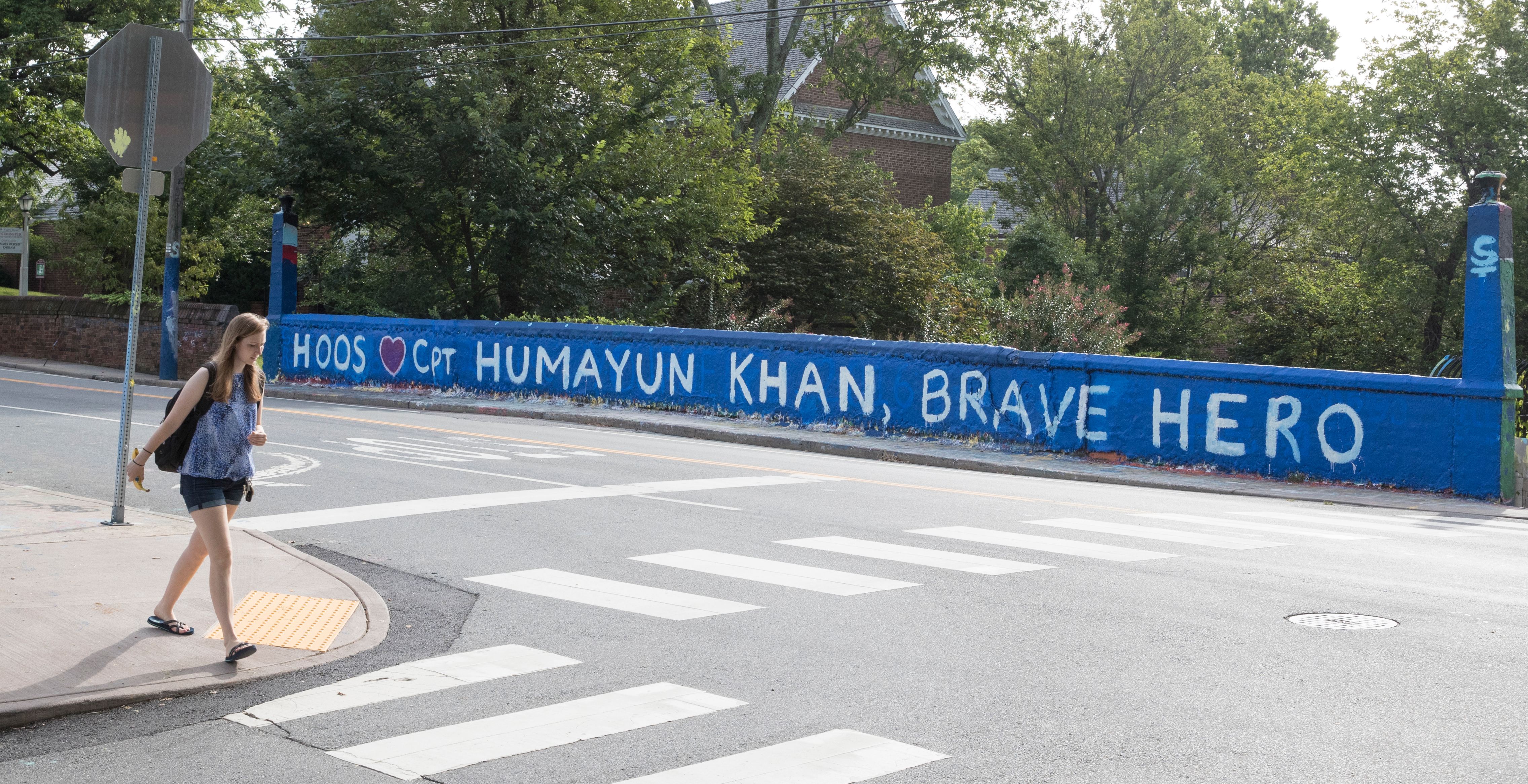 Beta Bridge painted in honor of Capt. Khan. (Photo by Dan Addison)
Hearing Jang's plans for his future, this statement rings true. After graduating, he plans to enlist in the U.S. Marine Corps, where he will commission as a second lieutenant. He's grateful to the Khan family for the opportunity to steward their son's legacy—a responsibility he takes seriously.
"Mr. and Mrs. Khan raised a warrior who was committed to keeping our home safe," he said. "Capt. Khan was a true patriot and American hero, and I will make sure his sacrifice is remembered as long as the star-spangled banner flies in the air."