Image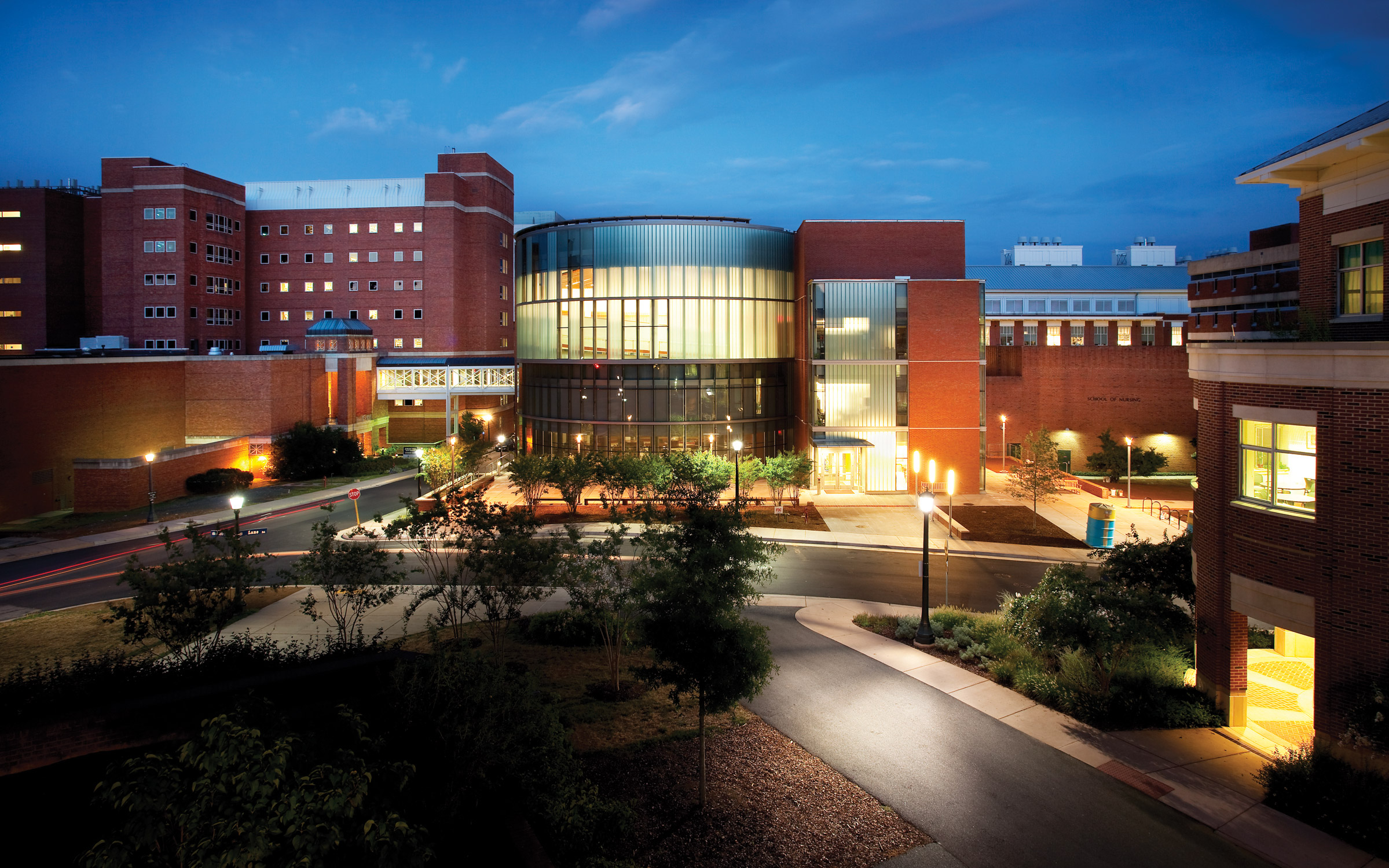 Changing the Face of Medicine
When LaTonya Russell graduated from UVA School of Medicine in 2006, she invited her mother to represent her maternal grandmother, Lillie Brown, and also invited her paternal grandmother, Mary Russell, to join her onstage for the hooding ceremony. 
"I grew up in a family of strong, Black women," Russell said. "It felt right to have them beside me to celebrate years of hard work on all our parts."
After her paternal grandmother's death in 2015, Russell learned that she was not the only family member with medical aspirations. Mary Russell had always wanted to be a physician, but both she and Lillie Brown were born into circumstances that prevented them from following their dreams.
"Their lack of medical degrees didn't hold them back from 'doctoring' and caring for others in their lives," Russell said. "From home remedies to providing support when it was needed most, these women lifted up their families and communities. I always wanted to do something to honor them."
Image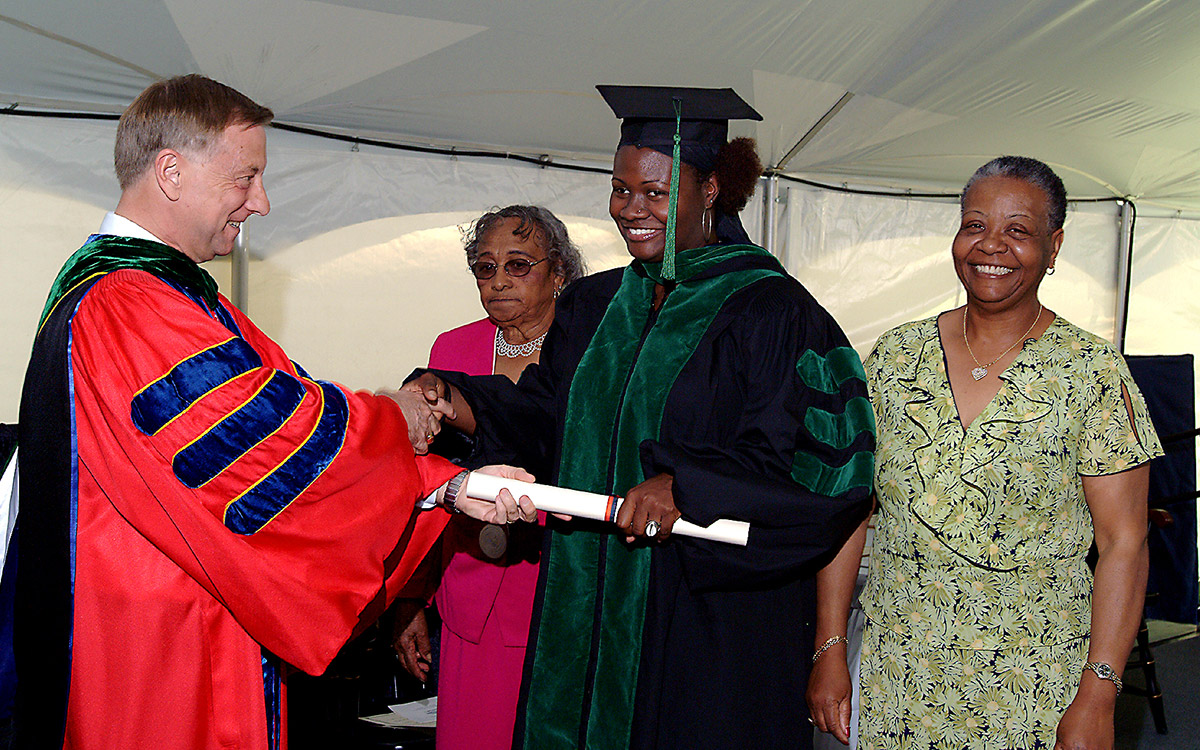 LaTonya Russell joined by her mother and paternal grandmother during her hooding ceremony in 2006.
I hope that this scholarship will give more people the opportunity to follow their dreams and not be limited by financial concerns. My grandmothers didn't have this chance, and I want things to be different for the next generation of doctors.
Dr. LaTonya Russell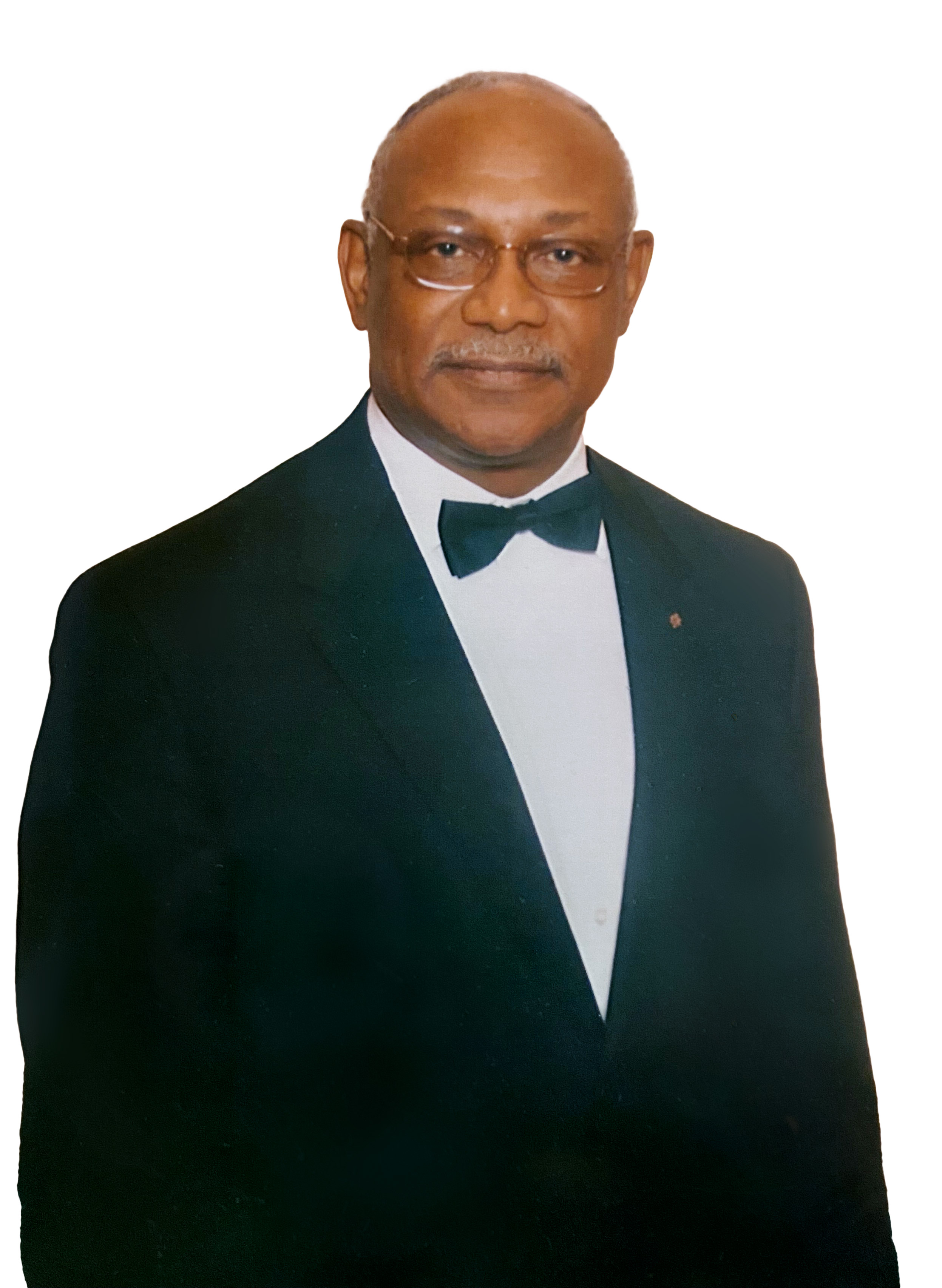 Sidney Russell
Russell found her chance through UVA's Bicentennial Scholars Fund. She and her father, Sidney, recently established the Mary Russell & Lillie Brown Memorial Bicentennial Scholars Fund to support medical students who are part of an underrepresented group—including women, BIPOC, and LGBTQ+—within medicine and demonstrate financial need. 
"I was only able to attend college and medical school with scholarships, and I've always wanted to support students who follow me," Russell explained. "The matching support from the University made this the perfect time to make a gift."
Russell, a pediatrician practicing in Chesapeake, Virginia, hopes to increase the number of underrepresented populations in medicine. "Only two percent of physicians in the U.S. are Black women, and I want to help change that. I've seen firsthand how being cared for by someone who looks like you and shares your culture leads to more affirmative, holistic care and better patient outcomes."
Her goal, she said, is to help students complete their training and be able to return home to practice—especially to rural areas that have been hardest hit economically. This in itself is a challenge for many doctors. "My friends and I are passionate about community healthcare, and COVID has shone a light on racial disparities across the country," Russell said. "But right now young doctors have to weigh our ability to make a living and pay off school debts with caring for the patients who need us the most."
The scholarship, she hopes, will help future students not have to make that difficult choice. "I hope that this scholarship will give more people the opportunity to follow their dreams and not be limited by financial concerns," Russell said. "My grandmothers didn't have this chance, and I want things to be different for the next generation of doctors."