Image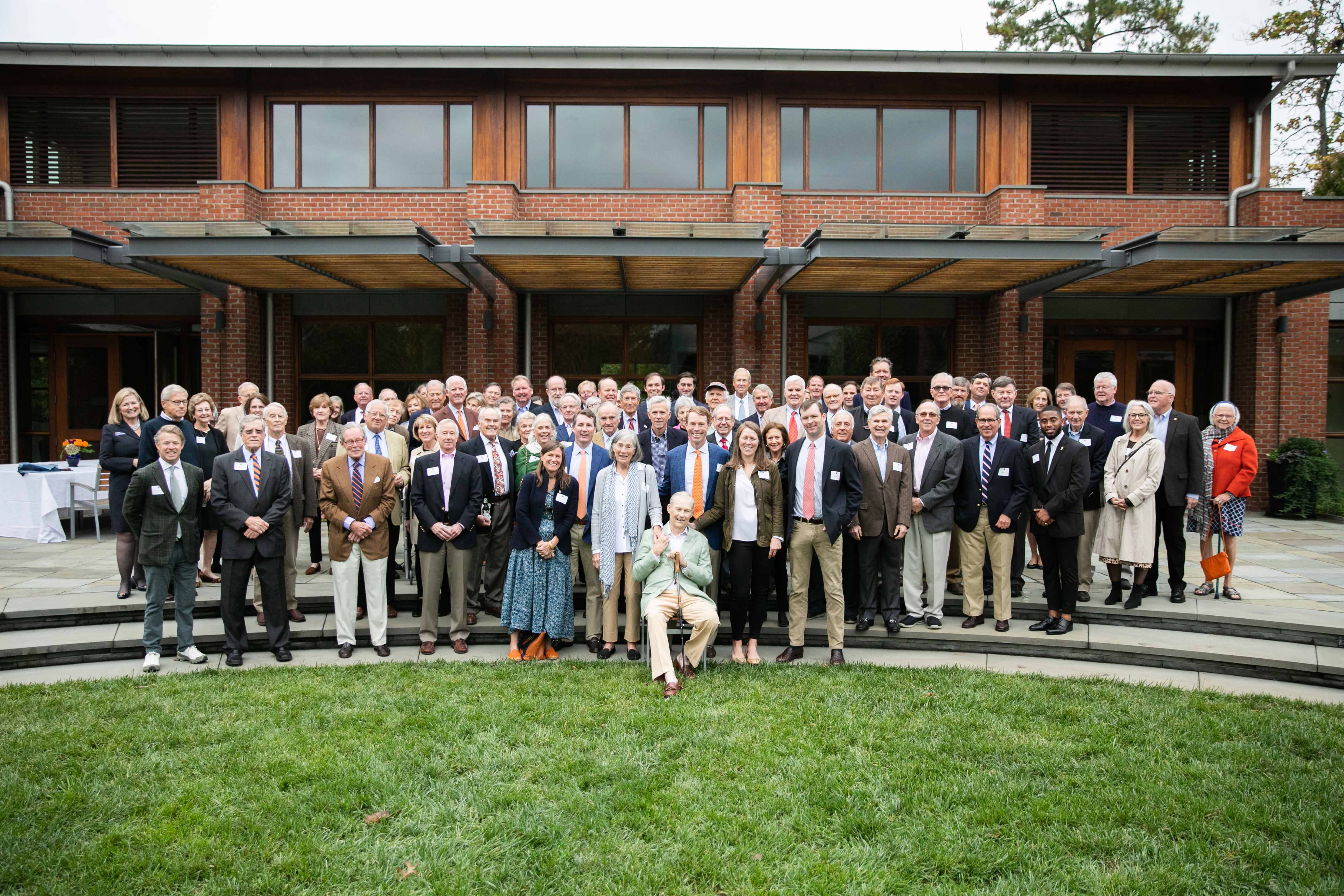 For Friendship and Brotherly Love
There are many ways to weigh a life well-lived. For some, it's a meaningful, productive career. Others may take pride in a loving family. Perhaps it's devotion to a school or passion for a cause. Or it might be sustaining a network of lifelong friends.
By all these measures, and more, the late Robert P. Green (Col '69) made his mark, particularly as a loyal alum and advocate for the UVA Greek system. Green died peacefully in his sleep on May 4, 2022. As a student, Green's accomplishments included serving as president of his fourth-year class, editor-in-chief of Corks and Curls, and president of his fraternity, Delta Kappa Epsilon. He also held leadership positions in two prominent social organizations, the IMPs and the Eli Bananas.
Green retired to Charlottesville with his wife, Em, and four children in the late 1980s after many years as a cotton and peanut grower in Georgia. In 2010, he received the Gordon F. Rainey Jr. Award for Vigilance to the Student Experience from the Society of the Purple Shadows for leading a $1.5 million capital campaign to expand and maintain the DKE chapter house.
 
Image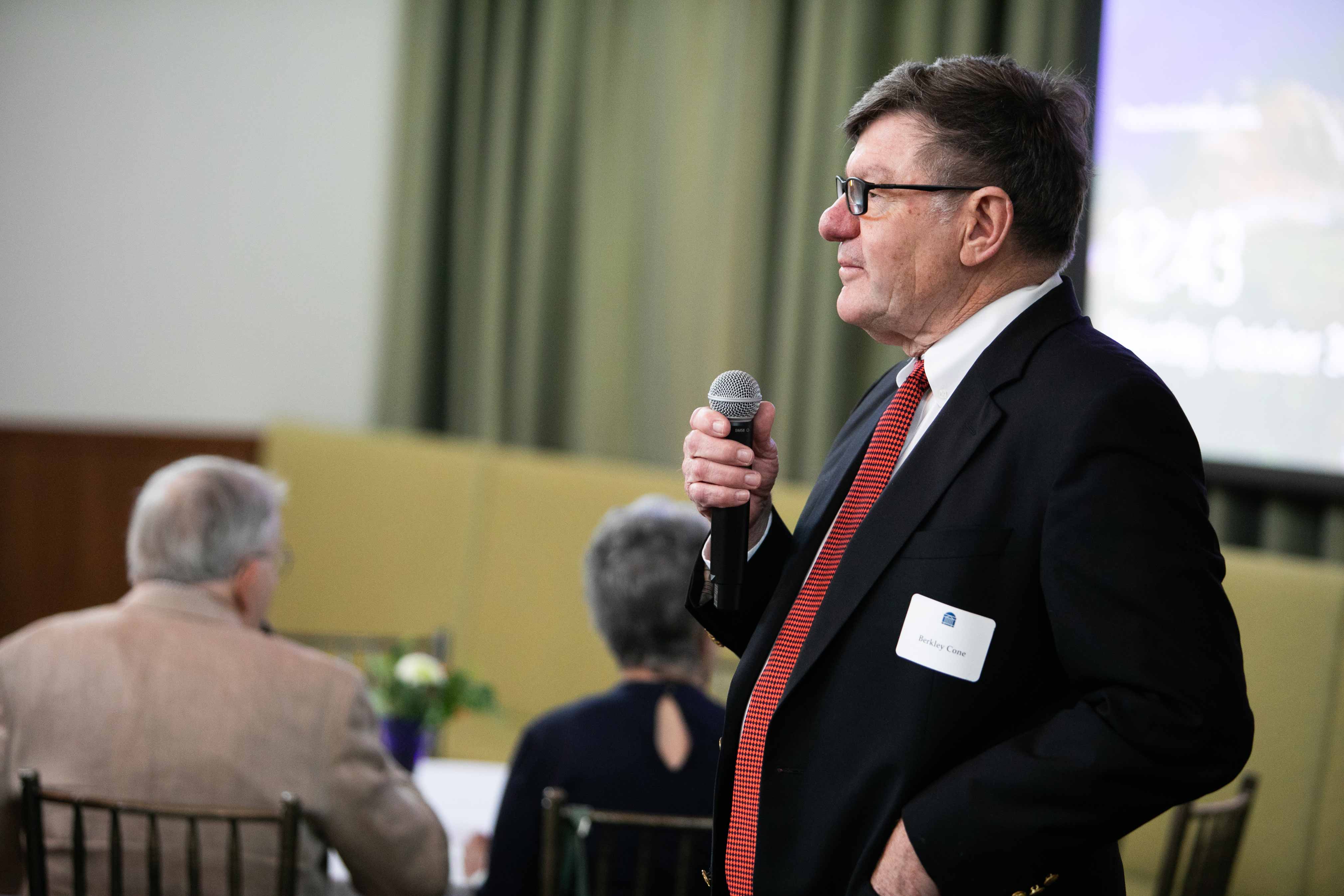 Berkley Cone at a luncheon honoring Green and attended by many supporters, including Whitt Clement, current rector of the Board of Visitors; Gordon Rainey, former rector of the Board of Visitors; Leonard Sandridge, former executive vice president and chief operating officer; Ernest Ern, former vice president of student affairs; and Gordon Burris, former senior assistant to the president.
When he developed serious health issues related to prostate cancer last year, a group of his friends decided to act. In an effort spearheaded by Berkley Cone (McIntire '72), a fraternity brother and a cancer survivor, more than 140 friends and classmates came together to endow the Bob and Em Green Scholarship to honor their years of service to the University. To date, the group has raised more than $435,000. With the University's Bicentennial Scholarship matching funds, the total now stands at more than $650,000.
Cone recalled that he came up with the idea of a scholarship after a May meeting with Green in Charlottesville. "On the drive back to Wilmington [Del.], I was crying, I'll admit that honestly," he said. "We told each other we loved each other, and even though we argued sometimes, I said, 'Yeah, Bobby, but look at all the good things we did.' And so, I started thinking about it. I called about 10 guys the following Monday and asked them what they thought about raising a scholarship for Bobby."
Image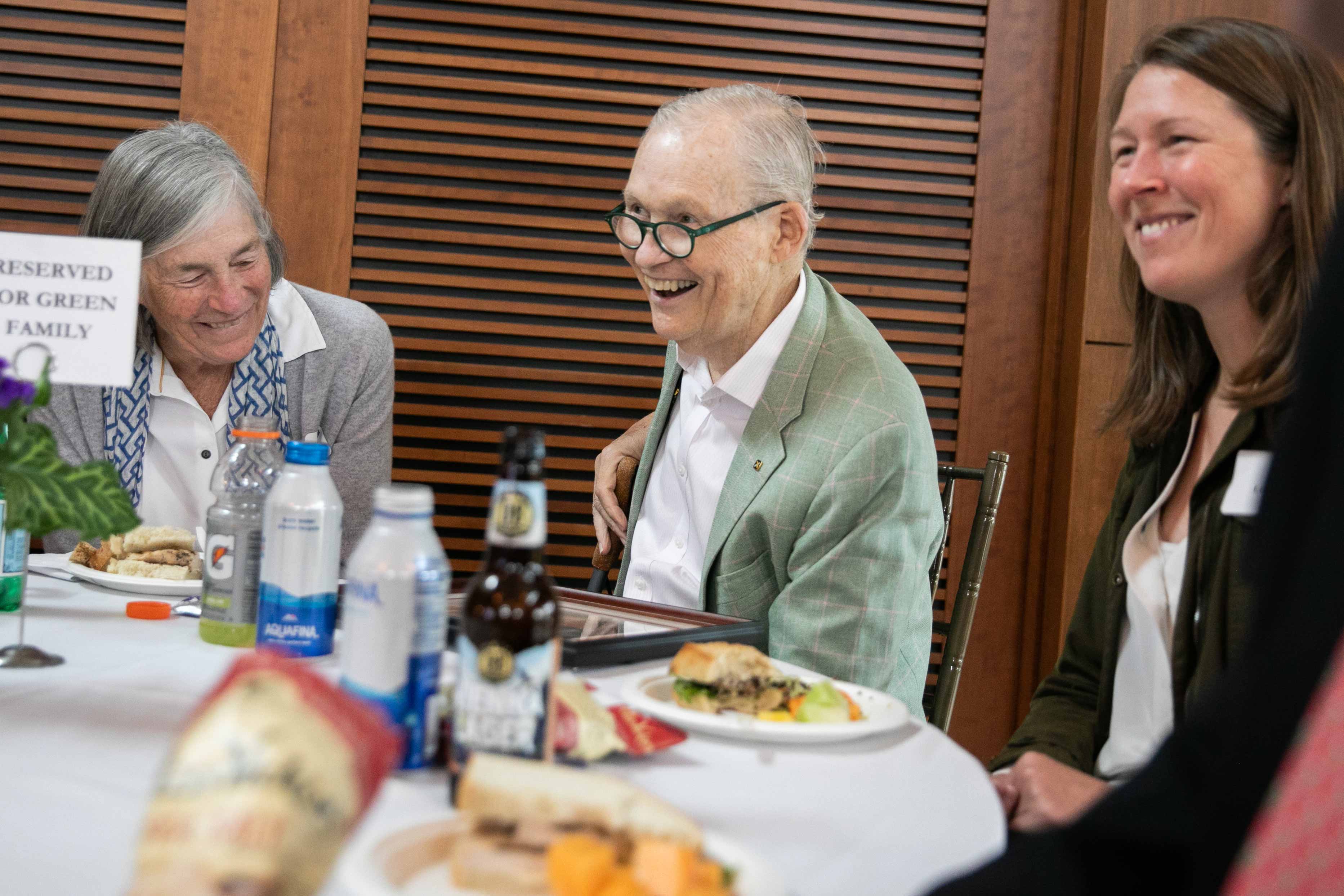 The Green family: Em, Bob, and Liza (Col '03).
Pledges have come from alums associated with a range of fraternities and social organizations, including DKE, Zeta Psi, St. Anthony Hall, the IMPs, the Society of the Purple Shadows, the Seven Society, members of the Jefferson Scholarship Foundation, and former University administrators. The Eli Bananas made a lead gift to the scholarship fund and went further, making a $25,000 commitment to create the Bob Green Fund for Prostate Cancer Research at the UVA Cancer Center.
The scholarship will grant tuition support to fraternity members who have applied based on financial need. "We feel this is a fitting tribute to Bob and Em's many years of commitment to UVA," Cone said. "We wanted somehow to recognize their goodness by creating this endowed scholarship. And I knew there are a hell of a lot of guys out there that would say 'I love old Bob Green and I'm going to do something.'"
For information about supporting the Bob and Em Green Scholarship, contact Susan McShane, director of major gifts, 434-305-0748, sah6sh@virginia.edu.